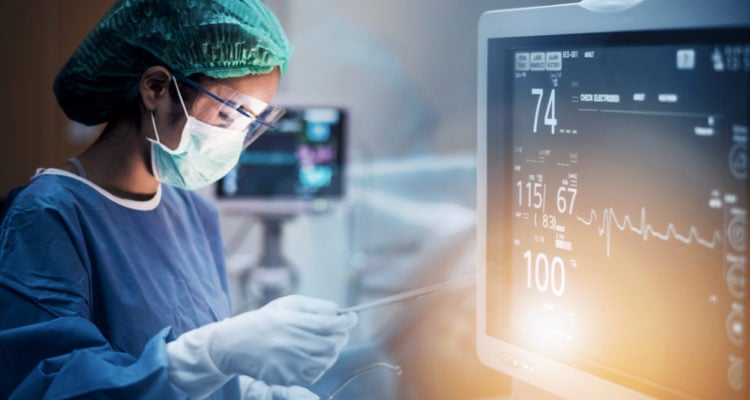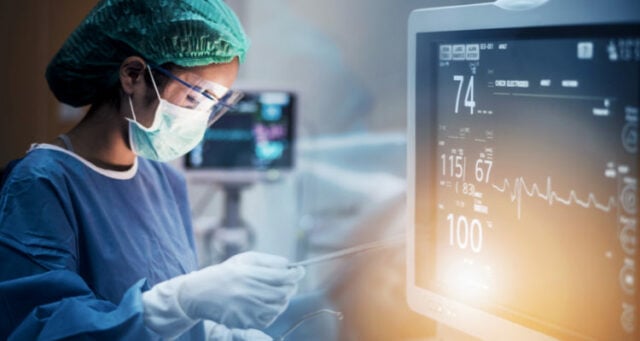 Cyxone's Covid-19 trial with Rabeximod initiated in Europe
Last week, the biotech company Cyxone announced that the first patient has been screened in the phase II trial with their candidate drug Rabeximod in patients suffering from moderate Covid-19. The aim of the treatment is to prevent a more serious progression of the condition and ultimately to save lives. BioStock reached out to COO Malin Berthold for a comment.
In December, the Malmö-based biotech company Cyxone received approval from the Polish regulatory authority to initiate their planned phase II trial with the candidate drug Rabeximod in patients suffering from moderate Covid-19. In the same month, the company also filed an Investigational New Drug Application with the FDA for Rabeximod.
A need for new treatments
Rabeximod's unique mode of action in controlling activated immune cells can potentially prevent further progression of the inflammation in the lung caused by the viral infection. The hope is that the candidate drug can help patients recover and avoid the need to put them on ventilator treatment, which would be a significant benefit for the patient but also for the health care systems. There is also a possibility that the use of Rabeximod can be extended beyond Covid-19 to other viral infections of the lung.
Phase II initiated
On 15 January, Cyxone announced that the study had been initiated in Poland. The company has also applied for regulatory and ethical approval in Hungary, Slovakia, and Ukraine and is preparing for submissions in additional countries. In total, 300 patients are expected to be included in the double-blind placebo-controlled clinical trial.
Finding a strategic partner
The preliminary readout of the study is expected in Q3 2021. Following a positive result Cyxone will file for an Accelerated Assessment and Conditional Market Authorization in Europe and other regions, together with a strategic partner, yet to be identified.
COO comments
BioStock reached out to COO Malin Berthold for a comment on the trial and her view on the current situation.
– Malin, congratulations on the initiation of this important study! You recently announced that the first patient has been screened – can you update us on any further progress made?
– Yes, the screening process has resulted in the inclusion of a first patient, who has already started the treatment. We are experiencing a solid commitment from the study sites and are looking forward to an efficient collaboration going forward.
– You received approval for the trial in the beginning of December and now the first patient has been dosed. Would you say that this is the normal procedure when it comes to patient inclusion?
– Yes, I would. Once a study is approved there are a number of additional things that need to happen, such as signing contracts with clinical sites and sending the test item (drug to be tested) to that site. When all this is in place, suitable patients can be screened for eligibility. It is common that it takes some time before patients that meet the inclusion criteria can be identified.
– In this particular case, although the disease affects many, we were ready just around the holidays, and many patients that were not severely ill refrained from seeking medical care unless absolutely necessary.  In addition, holiday seasons is a time when hospital staff are somewhat fewer than normal, and doctors have to concentrate on the most essential part of their daily tasks. Due to these factors we successfully screened and dosed our first patient mid-January.
– What is your view on the current situation with regards to the pandemic and what effect it has on companies performing clinical trials?
– I think the situation is rather frightening actually as we are currently experiencing another peak in infections that is higher than in the spring and some hospitals are becoming overwhelmed with Covid patients globally. The pandemic is by no means seeing its end, and therefore there is an urgent need for treatments that help those who will still become affected despite the entry of vaccines. We should remember that immunity does not come overnight but will take considerable time.
– So even as vaccines are currently available, distribution and uptake has been so far slow, and patients will not cease to seek medical care in the foreseeable future. Indeed, both vaccines and treatments will be necessary to see the ebb tide of this pandemic. Although the critical situation in hospitals may be a hindrance as staff are overloaded and will have less time for conducting clinical trials we experience that many doctors are very keen on finding a cure for their patients, and are therefore very interested in participating in our clinical trial.
– You have planned to include 300 patients in several countries in Europe, do you think you will be able to keep the projected timeline given the circumstances?
– We have good hopes in reaching our target within the time-lines set. In the countries we are targeting, patients are abundant according to our projections. We cannot project how the pandemic will evolve with new variants emerging, and how this will impact hospitals. But to ensure that time-lines are met, we are working on adding more sites in each country selected, and also seeking regulatory approval in additional countries.
-Finally, Cyxone filed an IND application with the FDA in December. Can you tell us more about that and what it means for Rabeximod and the company?
– Indeed, we filed an IND (Investigational New Drug) application in December, which is a step towards being able to perform studies and eventually get Market Authorization in the US. The review process (pre-IND meeting) includes receiving feedback from the FDA on the study protocol and all data on the compound.
– We received valuable input on the study protocol, and we updated the protocol accordingly. The IND submission went through the review process without any comments from the expert committee which is a definite quality stamp for the data of Rabeximod. Practically, we are by now ready to apply for ethical approvals to include study sites in the US if we wish to. In addition, IND registration status is a requirement for obtaining patent term extension in the US which we thus have opened up for.
The content of BioStock's news and analyses is independent but the work of BioStock is to a certain degree financed by life science companies. The above article concerns a company from which BioStock has received financing.
Prenumerera på BioStocks nyhetsbrev