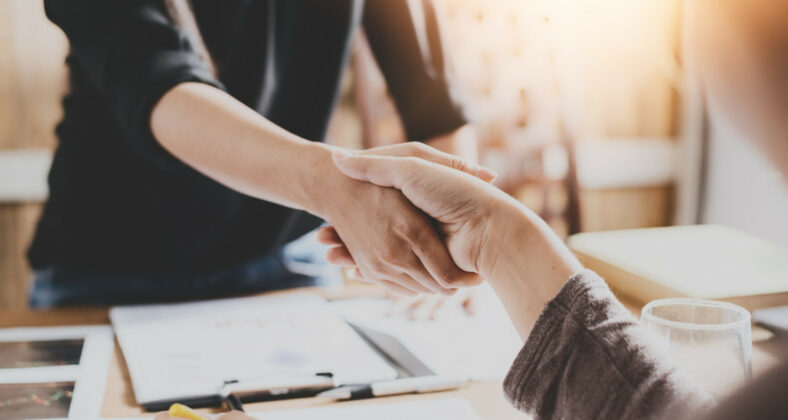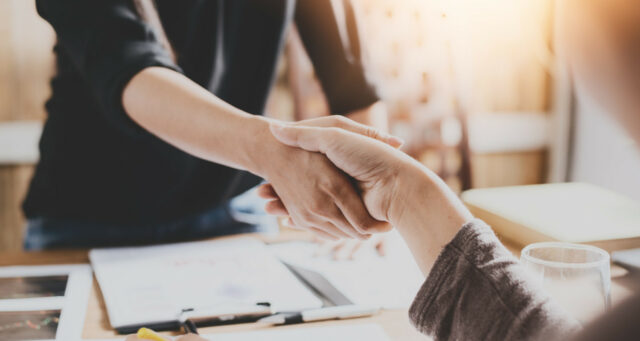 Abliva's Chairman of the Board speaks to CEO change
Biopharma company Abliva started this year's news cycle with big news when it announced a change of CEO on Wednesday evening. The Board has, in consultation with current CEO Erik Kinnman, decided that Kinnman will resign in favour of Ellen K. Donnelly, who will take over the role of CEO in early February. BioStock contacted Chairman of the Board David Laskow-Pooley to find out more about the decision to appoint a new CEO and what Donnelly will bring to the company.
Abliva, which develops drugs for rare primary mitochondrial diseases, is conducting clinical trials with its main candidate KL1333. The company's second candidate, NV354 against Leigh syndrome, is also on its way to clinical studies which are expected to begin in 2021. The development of KL1333, aimed at MELAS and similar conditions, advanced significantly during 2020, and this forms part of the basis for the change of CEO.
A CEO for the commercial phase
Last year, Abliva received very encouraging feedback from the FDA regarding the development of KL1333 when it recommended that Abliva conduct a pivotal phase II / III study. This means that there is no need to carry out separate phase II and phase III studies, which would be both more expensive and more time-consuming.


With KL1333 on its way to a pivotal phase II / III study later this year, the candidate's development has accelerated, which means that Abliva is about to enter at new phase. The company will now focus more on commercialisation activities in order to be well prepared when the clinical development is completed. This is where Dr. Ellen Donnelly comes into the picture as she has extensive experience leading companies in this phase. Donnelly, originally from the United States, has, in addition to a doctorate in pharmacology from Yale University, experience in the development of treatments for rare diseases. As CEO of Swedish Modus Therapeutics between 2017 and 2020, she participated in formulating a development strategy for the company's projects in rare diseases.
Comment from the chairman of the board
BioStock had the opportunity to talk to Abliva's chairman of the board David Laskow-Pooley about the CEO change and what it means for the company.
David, you have just appointed Dr. Ellen K. Donnelly as your new CEO. Can you tell us why you have made the decision to change CEO now?
– Abliva is currently intensively preparing for the next phase in its development, notably the development of orphan drugs in pivotal phase, focusing on commercialisation activities and increasing its international exposure – these challenges require a new leadership. It is therefore natural to hand over to Ellen Donnelly now.
What are the main experiences and qualities that you hope Dr Donnelly will bring to Abliva?
– Ellen has extensive industrial experience, and proven success from both small local and large global companies, of leadership, business and research and development that fits well with what Abliva requires now. Among other things, in the development of orphan drugs, which is a very valuable competence for Abliva.
– She clearly demonstrated her qualities and expertise recently expanding clinical programs in the EU and US, successfully attracting the attention of investors, pharmaceutical companies and investment banks in the US.
Can you elaborate on what the change of CEO will mean for Abliva's future strategy?
– The strategy remains unchanged, but we are now entering a crucial stage as the company is in an intensive phase in clinical development and will hopefully move on to accelerated commercialisation activities. These will include ensuring optimal interactions with regulatory authorities, laying the groundwork for commercialisation activities, whilst completing clinical development and preparing for a potential approval.
– It will also be important to make Abliva better known with pharmaceutical companies and even more attractive for international investors.
In the press release you mention specifically that there is an opportunity to leverage increasing interest for this area from specialist investors, especially in the US. Can you tell us more about this opportunity?
– There have been a number of deals and major investments in the area recently. There is already an interest in Abliva from both potential partners and specialist investors. The growing interest in projects in primary mitochondrial disease, orphan drugs and the fact that KL1333 during the year will be able to take a major step forward in the development process, will also increase interest.
– Ellen will reside in Boston, MA in the US., which provides a better platform for Abliva to address the increasing interest for our exciting therapeutic area from specialised institutional investors in the US.
The content of BioStock's news and analyses is independent but the work of BioStock is to a certain degree financed by life science companies. The above article concerns a company from which BioStock has received financing.
Prenumerera på BioStocks nyhetsbrev