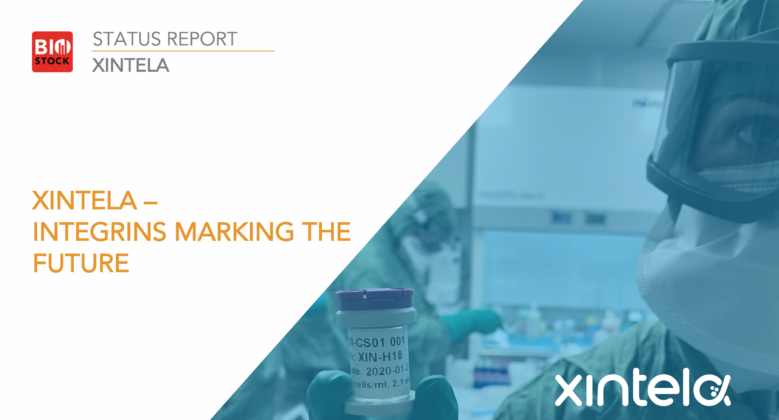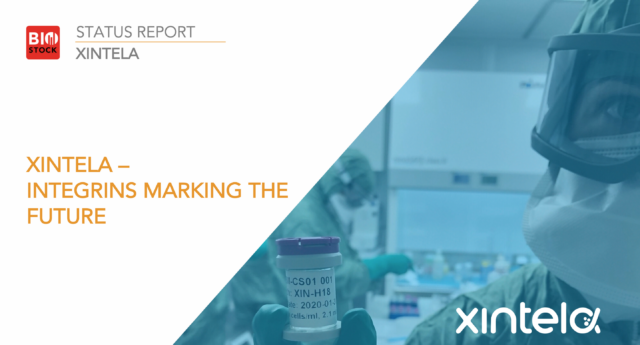 Status report Xintela – Integrins marking the future
Xintela was founded in 2009 by Evy Lundgren-Åkerlund based on her research and discoveries on the properties of the marker protein integrin α10β1. Since then, the company has developed new treatments in both cell therapy and oncology with their well-developed technology platform and broad patent portfolio as a basis. BioStock has now published a status report on Xintela, download it below.
Lund-based company Xintela is judged to have a large market potential in a number of areas, not least in Osteoarthritis with the company's stem cell product XSTEM-OA, which is expected to fill a large medical need. Furthermore, Xintela's ambitions are to use their stem cell therapy in veterinary medicine as well to treat animals with osteoarthritis.
In the field of cell therapy, Xintela has also reported promising results from an ongoing preclinical study with XSTEM for Acute Respiratory Distress Syndrome (ARDS), a serious lung complication that could affect Covid-19 patients. Xintela has also presented promising preclinical results for its antibody-based treatment, XINMAB, against aggressive cancers such as glioblastoma and triple-negative breast cancer.
An important and value-adding asset in Xintela's operations is the company's newly built GMP facility, which is expected to provide increased flexibility and control over stem cell production as well as increased attractiveness for Xintela as a future partner. Xintela will shortly file for permission from the Medical Products Agency for the production of stem cells in the GMP facility in order to initiate the clinical phase I/II study in osteoarthritis.
Download BioStock's status report here.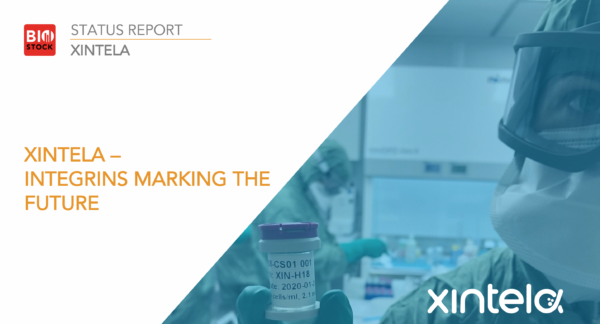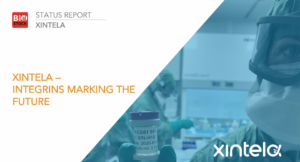 Disclaimer
This analysis is a Status Report by BioStock, conducted on commission by the analysed company. BioStock's remuneration for the work has been agreed upon beforehand and is independent of the content and conclusions reached in the analysis. The content of this analysis is based solely on publicly available information gathered through research by the analyst from sources such as e.g. financial reports and statements, the company's web page, public presentations and in dialogue with representatives of the company's executive management. The information about the company was made available to the company for fact-checking and was published subsequent approval by the company. The analysis contains subjective assessments regarding future events and outcomes which should be considered to render such assessments to be uncertain. Any valuation of the company, products and/or markets has been made by BioStock's analyst. The analyst does not own shares in the company. This analysis should not be considered as a recommendation or advice to invest in the company nor shall it be interpreted as financial advice of any sort. BioStock can not and does not give any guarantees that the conclusions or forecasts presented in this analysis will be fulfilled. BioStock can not be held responsible or liable for any damage, direct or indirect, caused by decisions made based on the information in this analysis. BioStock is not subject to the oversight of the Swedish financial authority Finansinspektionen and is thus not required to comply with the specific rules and guidelines that apply to analysis firms subject to the oversight of Finansinspektionen.
Prenumerera på BioStocks nyhetsbrev