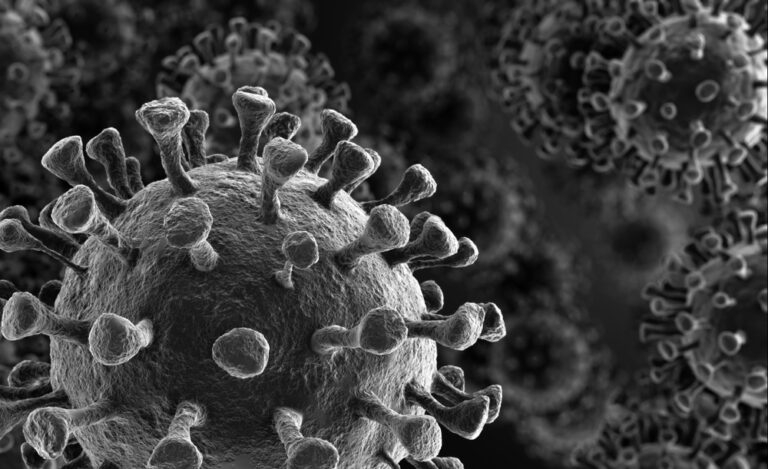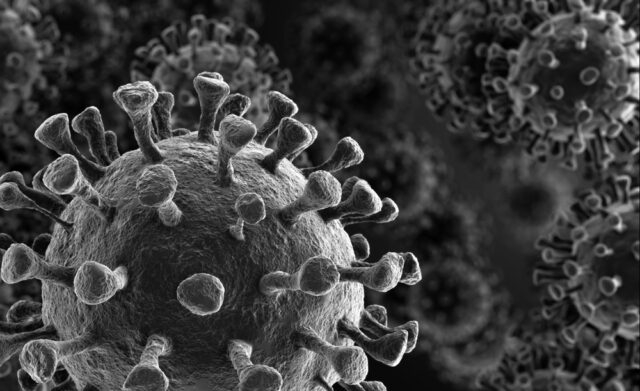 SynAct Pharma sees potential in several viral diseases
SynAct Pharma expects to soon receive approval to initiate a Phase II clinical trial in Covid-19 patients with the drug candidate AP1189. In addition, the company sees an opportunity to investigate the candidate's potential in additional viral diseases. A common denominator in all indications is the great potential to counteract the often fatal hyperinflammation that follows in the wake of several viral infections. BioStock contacted the company's CSO, Thomas Jonassen MD, for a comment.
At the end of August, SynAct Pharma initiated an international collaboration with key opinion leaders and researchers in a field that is currently receiving a great deal of attention; the potential to inhibit or prevent the development of a hyperinflammatory response in connection with viral infections by stimulating the body's own immune system.


The hyperinflammatory response associated with Covid-19 plays a key role in inducing the life-threatening symptoms that have been observed in patients infected with SARS-COV-2 virus. If left untreated, it often causes long-term illness and, in the worst cases, death.
The RESOVIR collaboration
The now launched project RESOVIR (Resolution in Viral Infection), is a scientific and clinical collaboration between Professor Mauro Teixeira, MD, PhD, at the Universidade Federal de Minas, Belo Horizonte, Brazil, and Professor Mauro Perretti, PhD, at the William Harvey Research Institute, Barts and London School of Medicine, Queen Mary University, London, UK, and SynAct Pharma.
The first step in this international collaboration is to specifically determine whether it is possible to inhibit the hyperinflammation that can occur in Covid-19 patients and accelerate the healing process using SynAct's primary drug candidate AP1189.
AP1189 selectively treats inflammation with the primary purpose of stimulating natural healing mechanisms to promote inflammatory resolution that is not systemic. This means that the function of the immune system is maintained better than with immunosuppressant drugs that slow down the immune system.
In other words, the hope is that the intervention will help the patient's immune system to fight back the inflammation, but without the side effects that today's treatment options are associated with.
»The fact that we can publish that this collaboration – in addition to the Covid-19 studies – also will investigate whether AP1189 can be used as an intervention to prevent hyperinflammation over a wide range of viral infections such as dengue fever and influenza, further increases the potential of our drug candidate« – Thomas Jonassen, CSO SynAct Pharma
Potential in a wider range of viral diseases
The next step in the RESOVIR collaboration will then be to evaluate the potential for promoting inflammatory resolution in other viral infections with an initial focus on dengue fever and the influenza virus, where the most serious side effects, as in Covid-19, are hyperinflammation and acute respiratory stress syndrome (ARDS).
ARDS is a very critical condition that usually requires respiratory treatment, which, however, can trigger underlying diseases. Another option is to inhibit the inflammation through anti-inflammatory treatment, but as this suppresses the immune system and the ability to keep the disease in check, it is not an optimal solution either.
In sum, the need for new medical interventions is significant.

Two Phase II clinical trials are already underway
The drug candidate AP1189 is already being developed primarily for the treatment of active inflammatory and autoimmune diseases, including first stage rheumatoid arthritis and nephrotic syndrome – which can develop into chronic kidney disease and by extension ischemic cardiovascular disease. SynAct Pharma's underlying treatment principle is called promotion of inflammatory resolution.
The company has recently been able to present clinical advances in the phase II study in patients with rheumatoid arthritis where AP1189 has been tested in treatment-naïve patients with severe active disease as a supplement to methotrexate treatment (cytostatics).
As recently as September 3, the company was able to announce that patient recruitment for the first part of the phase II study with the drug candidate AP1189 in the treatment of rheumatoid arthritis had been completed.
The second part of the study will continue during the autumn and winter at clinics in Denmark, Sweden and Norway. The AP1189 study is a double-blind, placebo-controlled multicenter study. For each patient treated with placebo, two patients will be treated with AP1189.
In the parallel study in patients with nephrotic syndrome, the drug candidate is given to patients with continuous proteinuria after at least two months of treatment with ACE inhibitors.
The CSO comments
BioStock reached out to SynAct Pharma's CSO Thomas Jonassen for a comment on the new RESOVIR collaboration and the announced phase II study in Covid-19.
Thomas Jonassen, can you briefly tell us about the recently started international collaboration where you will assess the effects of your drug candidate AP1189?
– With our collaboration with the Universidade Federal de Minas in Brazil and the William Harvey Research Institute in the UK, we have gained some very competent partners and – not least – the opportunity to carry out the study in Brazil, where unfortunately many patients are admitted.
– In addition, it is important for the company that we now have three phase II studies – i.e. in RA, NS and Covid-19. The fact that we can publish that this collaboration – in addition to the Covid-19 studies – also will investigate whether AP1189 can be used as an intervention to prevent hyperinflammation over a wide range of viral infections such as dengue fever and influenza, further increases the potential of our drug candidate.
The medical need for new interventions in hyperinflammation is extensive. In 2017, the WHO estimated that up to 650,000 people die from respiratory diseases linked to seasonal flu each year. What does the market potential look like if you could address regular seasonal flu?
– With so many patients who could potentially benefit from AP1189 and our resolution therapy concept, it is obvious that the potential is considerable. We therefore look forward to conducting the planned phase II studies on patients in both RA, NS and Covid-19 in the coming period.
What do data from previous studies tell us about the parameter reduced hyperinflammation?
– Early in the pandemic, there was great confidence in the potential to treat hyperinflammation with so-called IL-6 blockers, as the proinflammatory cytokine Interleukine-6 is elevated in Covid-19 patients with hyperinflammation. However, clinical studies have not been able to confirm this approach.
– A number of other immunomodulatory agents have been tested as well as there are treatments that may prove to be effective. Perhaps a little surprisingly, treatment with a low dose of dexamethasone and other glucocorticoids has been shown to be effective in patients with severe clinical signs and can probably be attributed to the ability of the compounds to block inflammatory reactions.
– However, it is a treatment concept that must be monitored very closely as high doses would induce devastating immunosuppression.
How much do the chances of survival increase when the patient's respiratory function has normalized?
– It is very important to avoid the effect on the lungs developing to a degree where mechanical oxygen supply via respirator is needed. Data from the ongoing Covid-19 pandemic have shown that the death rate is high for patients treated with respirators, in most countries over 50 per cent, and for those who survive, the recovery time is long and difficult. In fact, it seems that many patients end up suffering from very severe impaired lung function.
»There is no doubt that the next 12 months will be very exciting and we expect that we will be able to get important phase II PoC results (Proof-of-Concept) from all studies in our pipeline«
With your resolution therapy AP1189, the immune system's cleansing cell macrophages are activated, which clean inflamed tissues and organs to enable a faster healing of an infection. Are there existing drugs today that can achieve this effect and, if so, how does AP1189 differ from these?
– Macrophages play an important role in the development of hyper-inflammation in Covid-19 and probably also in a number of other viral infections, as the virus induces mediators that attract and activate macrophages to become pro-inflammatory. That is, the macrophages produce proinflammatory mediators that attract other cell types such as neutrophils and induce further activation of the release of, among other things, cytokines from T cells.
– However, it is possible to induce a change in the function of macrophages so that they stop producing the unwanted cytokines and instead actively clear other inflammatory cells through a mechanism called efferocytosis. AP1189 induces this change in macrophage functionality and that is why we find it attractive to test the treatment method in Covid-19 patients.
– The change in macrophages can be induced by other pathways such as that stimulated by AP1189, but as far as we know there are no other compounds that specifically aim at this approach in clinical development.
If the phase II study within Covid-19 is positive, what will be the next development step?
– It would of course depend a lot on how the pandemic develops, but one possibility would be to conduct a larger study in Brazil, Europe or potentially the United States. In Europe, we have identified potential locations where we could initiate such a study.
Are there any regulatory shortcuts to reach patients more quickly given the acute and global medical need linked to Covid-19?
– Assuming that the AP1189 substance is active in Covid-19 patients and reduces recovery time, it would be logical to discuss the possibility of rapid tracing, accelerating development and registration and possibly even Compassionate Use with regulators, but the first step would be to record data from the study for which we hope to obtain approval soon.
We end with a classic question: what events for SynAct Pharma can BioStock's readers look forward to in the next 12 months, including activities in your other pipeline?
– There is no doubt that the next 12 months will be very exciting and we expect that we will be able to get important phase II PoC results (Proof-of-Concept) from all studies in our pipeline.
The content of BioStock's news and analyses is independent but the work of BioStock is to a certain degree financed by life science companies. The above article concerns a company from which BioStock has received financing.
Prenumerera på BioStocks nyhetsbrev