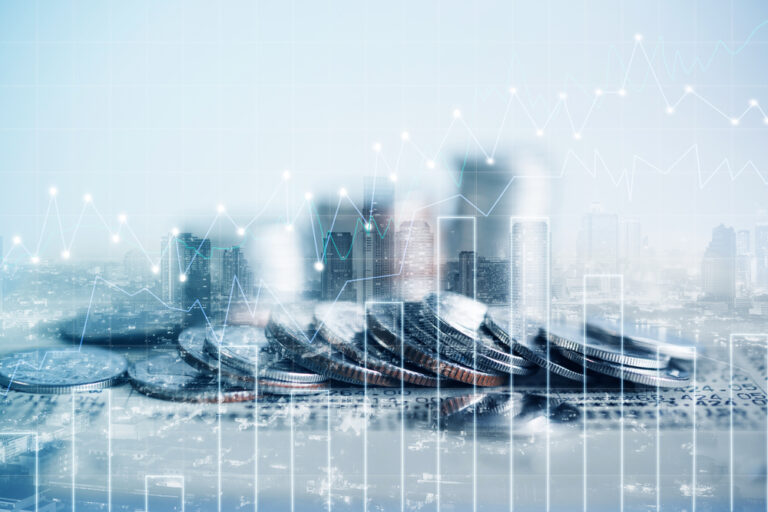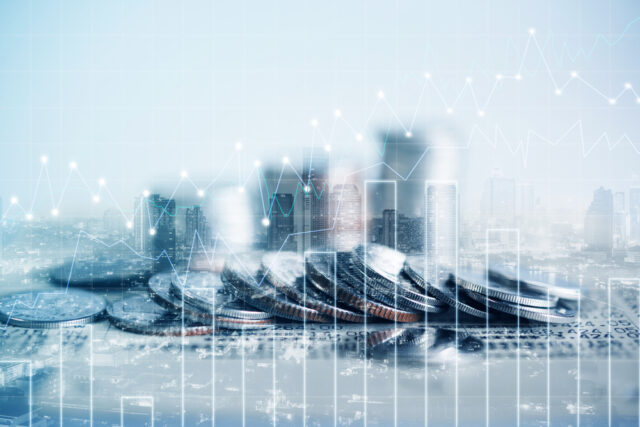 Fluicell's CRO services diversify revenue opportunities
Fluicell's main objective is to empower researchers in the healthcare sector to push the bounds of science. The life science company manages this not only by offering a range of innovative single-cell research tools, but also by providing CRO services to researchers aiming for new drug discoveries. The activities, along with academic partnerships, are strong drivers of Fluicell's growth.
With the release of their Q1 report for this year, the single-cell pioneers Fluicell have indicated an ambition to grow and expand their business. The sales numbers from the report are one such indication, given that the company has witnessed all three of its products, BioPen, Dynaflow Resolve and Biopixlar, continue to attract interest from a wide range of customers, from big pharma to prominent research institutions. Read more.
This is not surprising, considering that single-cell platforms are rising as key innovative technologies in R&D, so much so that Francis Collins, Director of the National Institutes of Health (NIH), recently listed single-cell analysis as one of the top 10 cutting-edge emerging technologies most likely to revolutionize healthcare over the next decade. Read more.
CRO services are key to Fluicell's growth
While Fluicell is benefitting from the direct sales of their products, the company has incorporated CRO (Contract Research Organization) services to their business operations in order to create an additional revenue stream for the company. This helps broaden Fluicell's focus, thus reaching more customers while remaining competitive.
There has been an increasing demand for CRO services within the research community, and Fluicell has answered the call. The company's range of innovative single-cell research tools, which rely on the latest microfluidic technology, allow researchers to make new discoveries in biology and biomedicine. However, some customers interested in these tools may not be equipped with the appropriate infrastructure or skills to make full use of them.
This is why Fluicell has decided to make their platforms available to researchers who are not able to integrate them into their own workflow by creating an in-house R&D team fully dedicated to providing the CRO services. Furthermore, to increase awareness about their services, the company has recently dedicated a web page that goes into detail about what they offer.
Making high-tech products available to a broader market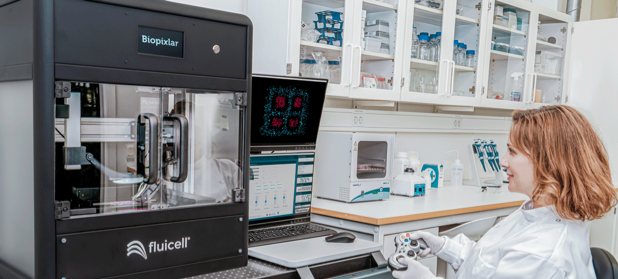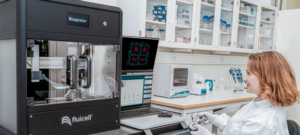 The CRO services are mainly run through their 3-D bioprinting platform Biopixlar, which, on its own, addresses a mass market of about 1.3 BUSD with an expected annual growth between 17 and 26 per cent. Fluicell's pioneering single-cell product, BioPen, is also part of the services as a means to help with assay development for custom applications in order to accelerate a customer's research output. Read more about Fluicell's impact on the 3-D bioprinting world and the company's other products here.
Expanded customer base
The latest example of Fluicell's CRO activities came in late April this year, when the company received a new assignment requested by Oblique Therapeutics, a privately held Swedish biotech company, with the aim of developing a bio-printed microchip through the Biopixlar. The overall aim for Oblique Therapeutics is to be able to utilise the microchip for the development of antibody-based drugs.
Assignments like these illustrate the flexibility of Fluicell's platforms and how they can be integrated into biotherapeutic development workflows. They are also a way to broaden the company's focus, reaching out to new customers, and creating the potential for new collaborations. By establishing strong partnerships, Fluicell is not only able to broaden its customer base even further, but also acquire more knowledge and venues for further product development.
Developing strategic partnerships is part of Fluicell's growth model, aimed at opening new avenues of healthcare research. The single-cell pioneers have already engaged in several collaborations, through which they have established a strong global presence in major markets. Many of these partnerships are with academic institutions, which are keen on trying out new technologies, and which are eligible to receive prestigious grants like Horizon 2020 in the EU or the NIH grants in the US. Furthermore, collaborating with academic institutions typically provides good marketing opportunities for Fluicell thanks to publications in prominent scientific journals, which single out the company's products.
Strong IP protection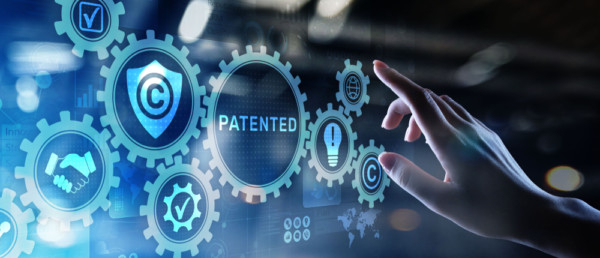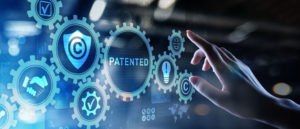 Fluicell's plan for growth as a business through its innovative products and research services would not be feasible without the backing of their patent portfolio consisting of 14 approved global patents, of which 4 are owned by Fluicell, that protect their technology (with priority dates as early as 2009). These patents cover not only the company's technology but also the methods used by the company, and could thus also be applied for future products that Fluicell may introduce.
The company's patent portfolio has played a major role in Fluicell's ability to garner trust from customers and collaborators world-wide over the years.
Warrant exercise
Fluicell is currently undergoing a warrant exercise – running from June 1 to 22 – to procure the necessary funding for continue on their path of expansion. The raised capital will be added to the 9.1 MSEK in cash and cash equivalents reported at the end of Q1 of this year, and revenue from the latest sales of the company's products, including an order made by the University of Canterbury in New Zealand to purchase the Biopixlar. That sale alone amounts almost 500 000 SEK.
The warrant exercise is an essential step towards ensuring that Fluicell's long-term vision of providing even more customers with innovative research solutions, thus empowering them to push the bounds of science. Overall, Fluicell can, through its CRO services, which mirror the company's excellence and role as an innovation leader in the field, offer its existing and future customers a significant added value.
The content of BioStock's news and analyses is independent but the work of BioStock is to a certain degree financed by life science companies. The above article concerns a company from which BioStock has received financing.
Prenumerera på BioStocks nyhetsbrev