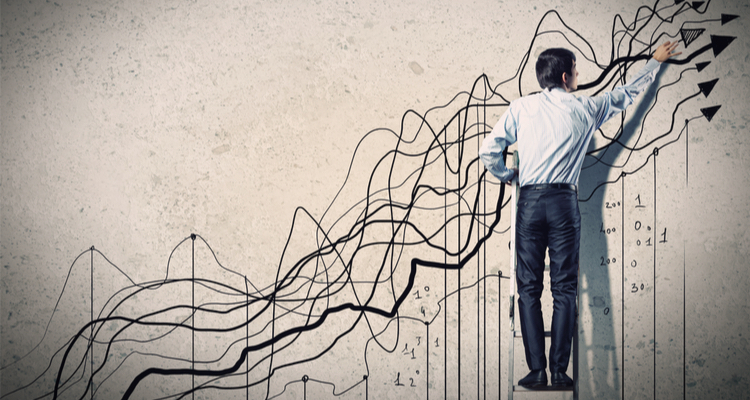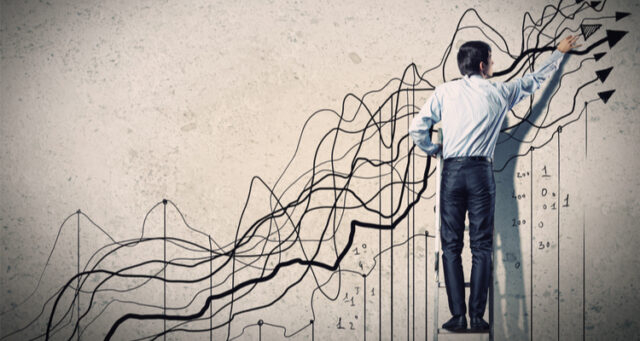 Q1 report signals expansion period for Fluicell
Fluicell is off to a promising start in 2020. This much was clear in the Q1 report released by the Swedish single-cell technology company two weeks ago. The sales numbers are indicative of a strong first quarter for Fluicell with further expansion on the horizon, mainly thanks to the broad range of innovative products that the company already has on the market and its newly established CRO activities.
Single-cell technology is revolutionising the healthcare sector as it gives researchers and drug developers the tools to discover and test new drugs more efficiently and quickly. As the technology reaches new heights, an increase in demand is becoming apparent with more and more biotech companies and research institutions are turning their attention towards single-cell technologies.
Fluicell: a company with global reach
One of the beneficiaries of this trend is Fluicell, a Swedish biotech company considered pioneers in single-cell technology thanks to the creation of their first product, the BioPen. The device is based on microfluidics, and is capable of delivering compounds selectively to small groups of cells and even to individual cells, offering detailed knowledge of the fundamental building blocks of life. Read more.
Since the creation of BioPen, Fluicell has developed a wide range of products, now being sold to a broad base of customers including big pharma companies like Novartis, and major academic institutions like the Universities of Oxford and Cambridge, as well as large research facilities like the NIH. The company's global reach is indicative of Fluicell's strong reputation as a top innovator in the biotech world.
Strong sales in Q1
With the release of their Q1 report, it is clear that there is a strong demand for Fluicell's products, which have vast application potential including oncology, pharmaceutical R&D, and clinical drug development. The net sales for the company during this year's first quarter amounted to SEK 1,25 MSEK, a 62 per cent increase compared to last year's Q1 sales.
The number does not include Fluicell's latest sale, an order made by the University of Canterbury in New Zealand to purchase the company's newest product – the 3D single-cell bioprinter, Biopixlar. That sale alone amounts to 50, 000 USD, the equivalent of almost 500 000 SEK.
Broadened market potential
Sales are not expected to slow down anytime soon. In fact, just this week, Fluicell announced a distribution agreement with AXT, Australia's leading supplier of high-tech scientific equipment for sample preparation and analysis in line with academic and industrial applications. The agreement relates to the sales of both the BioPen and Biopixlar. AXT will be able to piggyback on the sale of the Biopixlar to the University of Canterbury to use the platform as a demonstration facility.
Richard Trett, CEO of AXT, had this to say about the deal:
As distributors of innovative and cutting-edge technologies, we are enthusiastic about adding Fluicell's products for single-cell manipulation and analysis to our product portfolio. We are proud to see our role in making new technologies available to researchers in Australia and New Zealand and Fluicell's product range fits very well into our business. I am convinced that Biopixlar and BioPen will be important tools for researchers in drug development and cell biology.
Ambition to Expand
Overall, the sales numbers from Q1, and the company's activities since then, mirror Fluicell's ambitions to grow its business and achieve significantly increased sales revenue. They also indicate an expansion for Fluicell as the company has witnessed all three of its products continuing to attract interest from a wide range of actors.
For example, the Dynaflow Resolve, the company's secondary ion channel screening platform, was sold to the Finnish pharmaceutical company Orion, one of the leading actors in the Nordic region. Moreover, BioPen was sold to Roche in Switzerland – Fluicell's first sale of the BioPen to a top-10 pharmaceutical company and clear sign that it is beginning to establish itself in the highly lucrative big pharma market.
CRO activities
Another sign of continued business expansion for Fluicell comes in the form of contract research organisation (CRO) activities. Fluicell is expanding its efforts as a CRO, offering services through its bioprinting platform Biopixlar as well through the company's other products.
During Q1, Fluicell received a new assignment requested by Oblique Therapeutics, a privately held Swedish biotech company, with the aim to develop a cell-printed chip based on Biopixlar's ability to print and place cells in specific patterns. Oblique will utilise the microchip for the development of antibody-based drugs.
The new CRO assignment illustrates the flexibility of Fluicell's Biopixlar platform and how it can be integrated into biotherapeutic development workflows. The assignment also represents a step towards broadening the company's business operations in addition to direct sales of products and related components.
High expectations for the future
Despite the general economic slowdown caused by the Covid-19 pandemic, Fluicell does not expect to be heavily impacted, especially considering that investments in biomedical R&D and drug development have gained in relevance globally, both in academia and in industrial contexts.
Fluicell's cash and cash equivalents amounted to 9.1 MSEK at the end of March, and the company is expected to exercise a warrant in June that could provide added capital to continue establishing Biopixlar in the market, as well as further the development and upscaling for increased sales of their entire product portfolio during 2020 and onwards.
Overall, the Q1 report makes it clear that Fluicell is taking off on a very exciting journey. Thanks to its innovative range of products within the single-cell arena, Fluicell has achieved important milestones and is on track to become a big player within the field, being able to equip both major academic institution as well as biopharma leaders with the tools to optimise their research and development capabilities.
In light of the high expectations in terms of Fluicell's business expansion and exciting milestones still ahead, BioStock looks forward to following the company's upcoming activities and see just how much of an impact the pioneers of single-cell technology can have on the future of drug discovery and biomedical research.
The content of BioStock's news and analyses is independent but the work of BioStock is to a certain degree financed by life science companies. The above article concerns a company from which BioStock has received financing.
Prenumerera på BioStocks nyhetsbrev