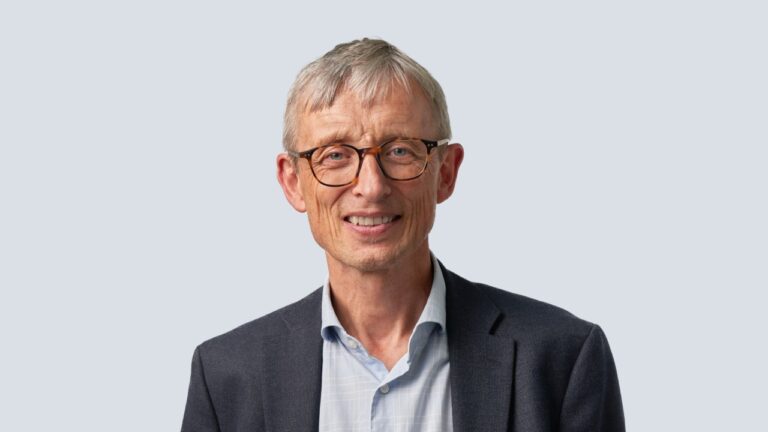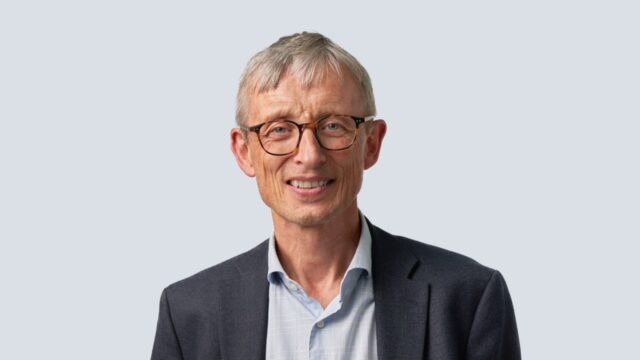 AdjuTec CEO aims for better and safer antibiotics
Norwegian pharmaceutical company AdjuTec Pharma is on a mission to combat the growing threat of antimicrobial resistance. The company is developing antibiotic resistance breakers, focusing on β-lactamase inhibitors. BioStock contacted CEO Bjørn Klem to learn more about the development and what lies ahead for the company.
AdjuTec Pharma was established in 2019, originating from research conducted at the University of Oslo in Norway. The company's vision is to provide novel solutions to the imminent threat posed by antimicrobial resistance (AMR), a problem that is increasingly undermining modern medicine.
In 2019 alone, 1.3 million people succumbed to antibiotic-resistant infections. AdjuTec aims to address this global crisis by developing adjuvant technologies that inhibit key bacterial resistance mechanisms. The technologies restore the effectiveness of antibiotics against life-threatening, multidrug-resistant bacterial infections.
Targeting bacterial defense mechanisms
AdjuTec focuses on the synthesis of so called β-lactamase inhibitors (BLI) that inactivate bacterial resistance enzymes. When attacked by antibiotics, like carbapenems, some bacteria have the ability to produce enzymes called carbapenemases. These enzymes destroy antibiotics, making infections potentially fatal.
By neutralising the carbapenemases, the company aims to preserve the susceptibility of broad-spectrum antibiotics. This is particularly crucial for antibiotics like carbapenems, which are often the last line of defense against life-threatening infections.
Heading toward clinical studies
AdjuTecs products are designed to inhibit the two main families of carbapenemase, serine β-lactamases (SBL) and metallo-β-lactamases (MBL). The company has several products in its pipeline, with APC148 being the lead product. APC148 is developed for the treatment of patients with complicated Gram-negative infections. Specifically, the drug targets MBL and is designed to be used in combination with the antibiotics, enabling its antibacterial effect.
The FDA has granted APC148 a Qualified Infectious Disease Product designation, giving it regulatory priority and fast-track review. The granting marks a significant milestone for the company, as it expedites the review process and brings the product closer to market.
The plan is for AdjuTec to send in an application to start clinical trials with APC148 later in 2023.
Comments from the CEO
BioStock contacted AdjuTec CEO Bjørn Klem to learn more about the development and what lies ahead for the company.
Antimicrobial resistance is a global health care problem. How is this problem addressed now?
– AMR is met today by experimenting with higher than recommended doses of antibiotics, by combining different antibiotics and by using older antibiotics that was previously abandoned due to risks of side effects. All these procedures have an increased risk of side effects, morbidity and prolonged hospitalisation.
Looking specifically at AdjuTec, how would the introduction of your technology make a difference?
– Our enzyme inhibitors are combined with approved antibiotics to restore efficacy. Multidrug resistant infections will be effectively treated with reduced risk of side effects. We are developing our own antibiotics and can also improve competitor products with this technology.
So far, what results have you seen with APC148 in your preclinical development?
– Our data shows us that the drug candidate is highly effective against a number of multidrug resistant bacteria strains. The studies have also documented a safe starting-dose of our first-in-human study.
You are looking to start your phase Ia study with APC148 early next year.  What will you be looking at in that study?
– In this study we will test increasing doses of our drug candidate APC148 in healthy volunteers. This is done to determine a safe dose for the phase Ib study, in which we will combine APC148 with antibiotics.
What will then be the next step in the development?
– After the phase I program we will investigate the efficacy of our product in patients with complicated infections. This phase II/III program will give us market approval of the drug.
If successful, what is the market potential of your approach?
– The antibiotic market for our product is growing as AMR is rapidly increasing on a global basis. Comparable products sold by international pharma have a sale of 400 MUSD annually. Our technology may also be licensed to companies that are looking for "protection" for their antibiotics.
Looking ahead, what milestones do you hope to reach in the coming year?
– The completion of the phase Ia study by end 2024 will be an important milestone and inflection point. By then, we will  have good efficacy data from our preclinical program and a safe dose to be used in the remaining clinical program.
Innehållet i BioStocks nyheter och analyser är oberoende men BioStocks verksamhet är i viss mån finansierad av bolag i branschen. Detta inlägg avser ett bolag som BioStock erhållit finansiering från.
Prenumerera på BioStocks nyhetsbrev