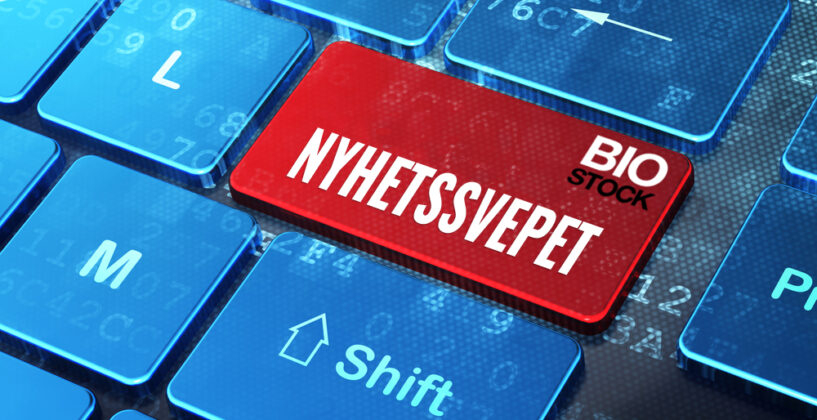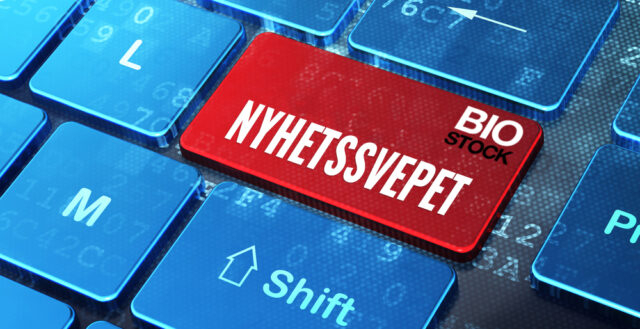 Nyhetssvepet tisdag 15 augusti
Det senaste från BioStock
» Eliceras potential inom cancerterapi publicerad i Nature Communications
» Arcede hoppas nå större marknad än nuvarande läkemedel
» Medfield Diagnostics vd om MD100 Strokefinder och emissionen
» Emission ska ta Simris Group till första licensavtalet
» Respiratorius vd kommenterar det andra kvartalet

Läs BioStocks veckobrev för vecka 32 här.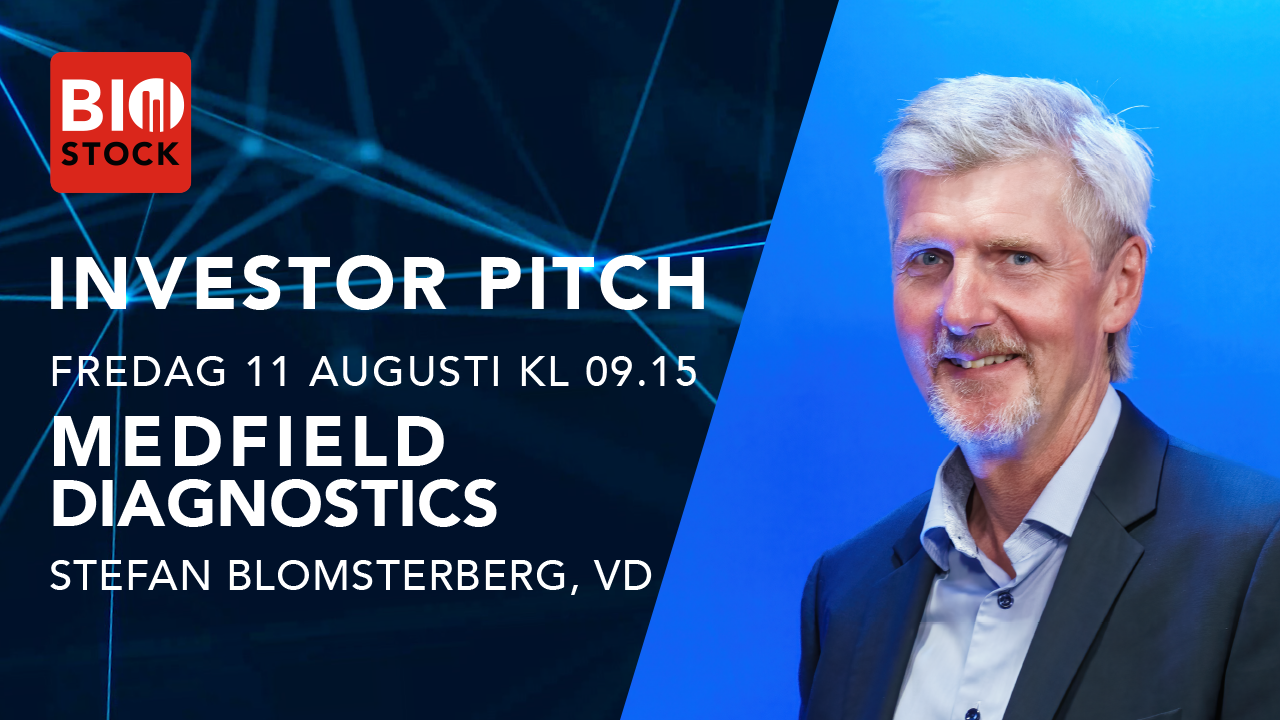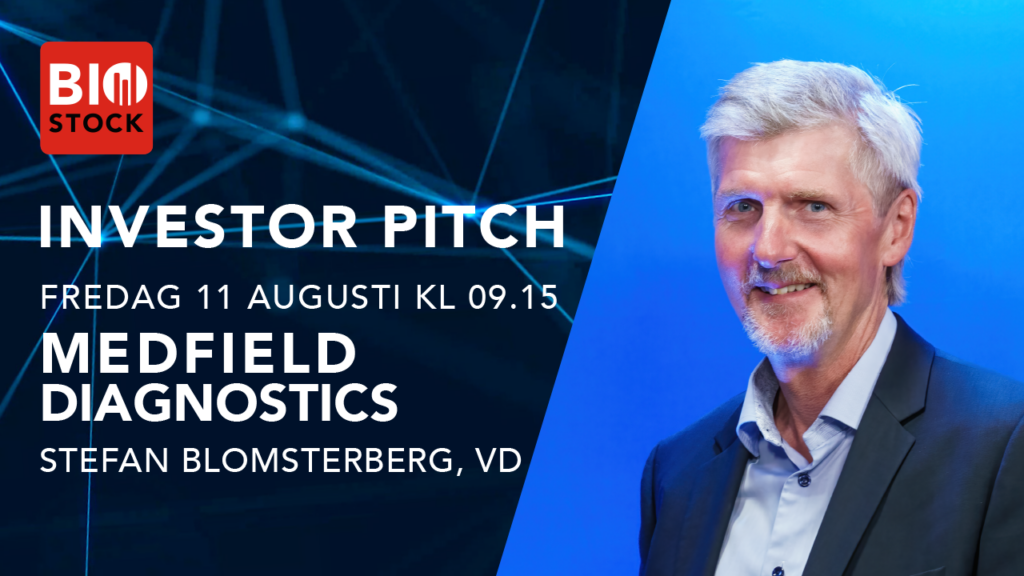 ---
Förmiddagens nyheter
Redsense Medical har fått en ny order värd 11,2 Mkr från en av sina amerikanska distributörer. Läs mer.
Dicot har fått godkänt att starta klinisk fas I-studie. Läs mer.
Teckningskurs fastställd för nyttjandet av teckningsoptioner serie TO 6 i Alligator Bioscience. Läs mer.
Calliditas Therapeutics tillkännager att fullständiga resultat från fas III-studien NefIgArd har publicerats i The Lancet. Läs mer.
Som första länder utanför Sverige har EQL Pharmas nyckelprodukt Mellozzan nu lanserats i Danmark och Norge av EQL:s licenstagare Medice. Läs mer.
BactiQuant öppnar för ny tillväxtmarknad i Indien, i samarbete med ett ledande tyskt bioteknologibolag. Läs mer.
Circio Holding bjuder in till presentation av rapporten för första halvåret 2023 den 24 augusti. Läs mer.
---

---
Nyheter sedan måndag lunch
Moberg Pharma offentliggjorde prospekt avseende företrädesemission. Läs mer.
Devyser Diagnostics bjöd in till audiocast för bolagets Q2-rapport. Läs mer.
Herantis Pharma bjöd in till rapportwebinar den 24 augusti. Läs mer.
Cline Scientific meddelade att bolagets nyemission har registrerats av Bolagsverket. Läs mer.
Zealand Pharma bjöd in till telefonkonferens den 17 augusti för presentation av bolagets halvårsresultat. Läs mer.
---
Förmiddagens kursutveckling
Vinnare: Arcede Pharma +20,34%, Guard Therapeutics +9,69%, Ectin Research +6,42%, Scandinavian ChemoTech +6,08%, WntResearch +5,38%
Förlorare: Biosergen -11,52%, Saniona -9,29%, Aptahem -7,18%, OncoZenge -5,88%, Bio-Works Technologies -5,65%
Index: OMSX30 2180 -1,05%, Hälsovård -1,06%

---
Mer från BioStock
» Alzinova meddelar positiva samtal med FDA
» Respiratorius vd kommenterar det andra kvartalet
» Medfield Diagnostics vill förbättra diagnostiseringen av stroke
» Medfield Diagnostics om emissionen och marknadssatsningen
» BrainCools USA-samarbete med ZOLL officiellt lanserat – kan komma att utökas

Prenumerera på BioStocks nyhetsbrev