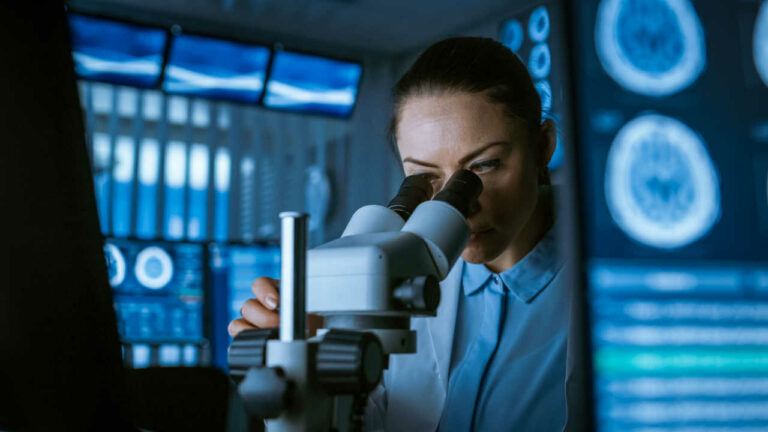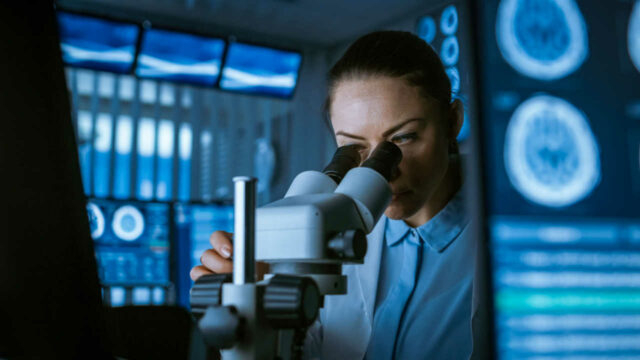 Multiple near-term milestones for ExpreS2ion Biotechnologies
With an upcoming phase III readout and ongoing toxicology studies it is safe to say that ExpreS2ion Biotechnologies has an interesting year ahead. On top of that, new partnerships are formed to further strengthen the value of the portfolio. The company now seeks to raise 102 MSEK in a rights issue for the financing of the ongoing studies and business development.
The invitation to persons concerned to subscribe for units in ExpreS2ion Biotechnologies will only take place through the prospectus published on 27 March 2023. The prospectus has been approved and registered by the Financial Supervisory Authority and published on https://expres2ionbio.com/.
Danish ExpreS2ion Biotechnologies is developing a portfolio of vaccines targeting a variety of diseases. The development revolves around the ExpreS2 platform – built for the discovery, preclinical development and GMP production of hard-to-express proteins.
ExpreS2ion Biotechnologies received much attention in 2020, when it entered into a global license agreement with Bavarian Nordic regarding its Covid-19-vaccine candidate ABNCoV2. The vaccine is inlicensed from the joint venture company AdaptVac, where ExpreS2ion owns 34 per cent of the shares. It is being developed as a booster regimen after primary vaccination with other products.
Big upcoming milestone with phase III readout
In clinical phase II testing, the vaccine candidate has shown high efficacy, tolerability and safety, without any serious side effects. In addition to broad protection across variants of concern, this study has also documented durable protection beyond the current dominating vaccines. Right now, Bavarian Nordic is conducting a phase III study to confirm these promising results. As it stands today, the companies expect top-line readout in mid-2023.
Given a positive readout and market approval, AdaptVac is eligible for 136 MEUR in milestone payments, as well as up to double-digit percentage royalties of Bavarian's revenue. ExpreS2ion has its own license agreement with the joint venture company that enables 2 MEUR in milestone payments and low double-digit percentages of AdaptVac's revenue from Bavarian Nordic.
Breast cancer vaccine advancing toward clinical studies
While waiting for the phase III results work is ongoing on the next project in line, the breast cancer vaccine candidate ES2B-C001. The treatment stimulates the immune system to produce polyclonal antibodies against the HER2 protein that causes breast cancer. In animal models, the candidate has been effective in inhibiting tumour growth, and also completely stop the tumour development.
According to ExpreS2ion Biotechnologies, the candidate seems to be a good addition to the 10 billion USD HER2-positive breast cancer treatment market. Right now, different versions of the monoclonal antibody treatment trastuzumab is dominating the market. There are several alternative vaccines in development, with ES2B-C001 being one.
"We believe that ES2B-C001 has the potential to overcome the limitations of other vaccines. We use a technology platform that appears to be highly immunogenic, has an advantageous safety profile, provides a long-term immune response, and may even be combined with standard of care, while being scalable and cost-effective", ExpreS2ion Biotechnologies CEO Bent U. Frandsen said in a comment to BioStock.
Right now, the company is conducting preclinical toxicology studies. This is the last step before the candidate can enter clinical studies. ExpreS2ion hopes to complete the toxicological program before the end of this year and to then start the phase I study in 2024.
Looking to expand the pipeline
The development portfolio also includes candidates targeting influenza and malaria. The projects are all run by partners where the antigens are produced using the ExpreS2 platform. ExpreS2ion Biotechnologies is constantly on the lookout for more of such partnerships and recently signed  an agreement with Danish biotech Evaxion.
In the partnership with Evaxion the companies are looking to develop a vaccine for the cytomegalovirus (CMV). Being part of the herpesvirus family, the virus is very common. In the US, half the population is infected by the age of 40. Most people show no symptoms, but for persons with weakened immune systems, the symptoms can be quite severe.
Looking to raise capital
ExpreS2ion Biotechnologies is currently seeking to raise approximately 102 MSEK in a rights issue of units. The units include series TO 8 warrants, that aims to raise additional capital this fall. The company has received subscription commitments covering approximately 0,8 per cent of the rights issue. On top of that, guarantee commitments cover  approximately 49,3 per cent of the issue.
The proceeds are to be used to advance the development of ES2B-C001 and the CMV vaccine project. They are also meant to finance the further expansion of the pipeline, including entering more vaccine partnerships.
The offering in summary
Terms
Existing shareholders will receive one unit right for each share. Nine unit rights entitle the holder to subscription of five units. Each unit consists of one share and one series TO 8 warrant.
Subscription period
March 29 – April 12 2023
Subscription price
4.90 SEK per unit
Issue volume
102,3 MSEK + proceeds from warrants (potentially 102,3 MSEK)
Dilution
35.7 per cent on full subscription in the rights issue only. 52.6 per cent on full subscription in the rights issue and the TO 8 series warrants.
Documents
Artikelns innehåll är sponsrat av det aktuella bolaget som förekommer i texten. BioStock tillhandahåller inte investeringsrådgivning, förmedlar inga investeringsorder och tar inget ansvar för agerande och/eller eventuell förlust eller skada av något slag som grundar sig på användandet av innehåll som publicerats på BioStock.se. Varje investeringsbeslut fattas istället självständigt av den enskilde investeraren.
Prenumerera på BioStocks nyhetsbrev