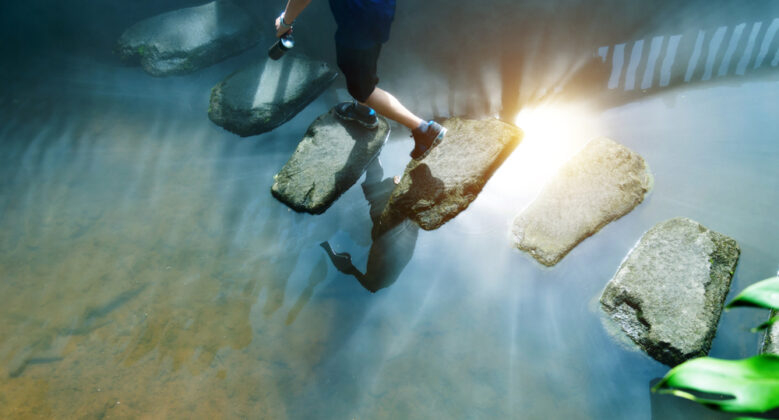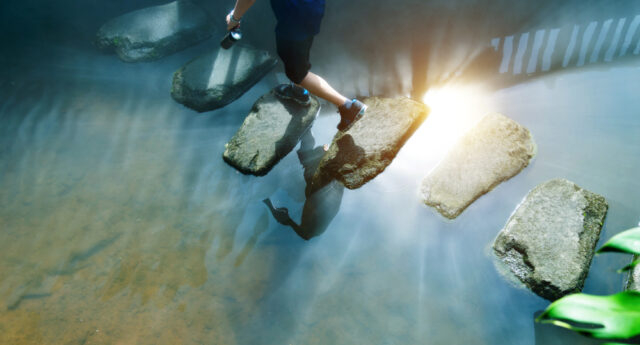 Saniona redo att avancera sitt Kv7-program
Saniona har meddelat att bolaget är på väg att avancera sitt Kv7-program för epilepsi till leadoptimering, vilket är den sista fasen av läkemedelsupptäckt innan en klinisk kandidat väljs ut. BioStock kontaktade vd Thomas Feldthus för att få veta mer om det nya programmet.
Med fler än 50 miljoner drabbade världen över och med fem miljoner nya diagnostiserade fall varje år, är epilepsi en av de allvarligaste neurologiska sjukdomarna.
Epilepsi kan vara ärftligt, men det kan också orsakas av hjärnskador i samband med födseln, svåra huvudskador, stroke, infektioner i hjärnan eller hjärntumörer. I ungefär hälften av fallen är orsaken dock okänd. Dagens symtomlindrande behandlingar leder ofta till biverkningar och en helt botande behandling saknas fortfarande. Dessutom svarar endast cirka 30 procent av patienterna tillfredsställande på behandling med konventionella läkemedel, vilket innebär att det medicinska behovet är stort.
Sanionas Kv7 epilepsiprogram
De flesta nuvarande antiepileptiska behandlingsprinciper bygger på reglering av jonkanalaktivitet och i synnerhet Kv7-kanaler är högst relevanta mål. Kv7-jonkanaler är kaliumkanaler som spelar en avgörande roll för hjärnans funktion genom att hämma den repetitiva elektriska signaleringen av nervceller, något som potentiellt kan leda till epileptiska anfall. Kv7-kanalernas särskilda betydelse vid epilepsi illustreras av det ökande antalet mutationer i subtyperna Kv7.2 och Kv7.3 som har visat sig vara associerade med svåra ärftliga former av epilepsi.
Det danska bioteknikbolaget Saniona har nu gått in i leadoptimeringsstadiet av läkemedelsutveckling med en ny familj av substanser som kringgår begränsningarna hos den första generationens läkemedelskandidater. De centrala egenskaperna hos de nya Kv7-aktivatorerna är förbättrad kemisk stabilitet, liksom differentierad selektivitet och verkningsmekanism, vilket enligt bolaget – bland andra fördelar – kan begränsa eller eliminera den avslappnande effekten i urinblåsan. Detta är viktigt eftersom Kv7-modulatorer för behandling av epilepsi riskerar att leda till urinretention, det vill säga en oförmåga att tömma blåsan, vilket är ett potentiellt livshotande tillstånd.
Området betingar ett högt värde
En intressant referens till Sanionas fokus på Kv7.2 och Kv7.3 är Valiant/GSK som kommersialiserade ezogabin(retigabin) mot epilepsi för drygt tio år sedan, baserat på en påvisad stark antiepileptisk effekt. Läkemedlet drogs dock senare tillbaka på grund av missfärgning av huden och urinretention. En mer aktuell referens är Biohaven Pharmaceuticals, som i februari 2022 förvärvade Channel Biosciences prekliniska Kv7-jonkanalprogram för behandling av epilepsi. Avtalet visar att Kv7.2 och Kv7.3 fortfarande anses vara mycket relevanta mål för läkemedelsutveckling vid epilepsi, och att området har ett högt värde.
Avtalet medförde en förskottsbetalning om 35 MUSD tillsammans med 65 MUSD i BioHaven-aktier, samt 325 MUSD om läkemedlet erhåller marknadsgodkännande i USA, EU och Japan. Ytterligare 250 MUSD kan erhållas om läkemedlet godkänns för försäljning i fler länder och vid fler indikationer.
Sanionas mål med det ledande optimeringsprogrammet är nu att utveckla en andra generation Kv7-läkemedel som kan undvika de begränsningar och tolerabilitetsproblem som hämmat tidigare läkemedelskandidater så hårt.
»You should expect a heavy news flow from Saniona over the next few months« – Thomas Feldthus, vd Saniona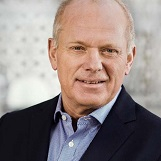 BioStock kontaktade Thomas Feldthus för en kommentar.
Thomas, what makes the field of epilepsy so interesting for drug development from Saniona's perspective?
– Firstly, the commercial potential is extensive and so is the medical need. Judging by recently concluded agreements in the Kv7 area, we have identified an opportunity to bring a new innovative treatment to patients that can overcome the problems that characterise today's treatment options. Based on the data we have accumulated during the years, we have seen that we have a potential solution in developing the next generation of drug candidates of this class. In summary, vi see a significant potential to develop a new ground-breaking epilepsy treatment.
– Saniona has over the past years established a strong network with national and international epilepsy centers of excellence where tremendous progress has been made to identify specific genetic links between mutations in ion channels and development of epilepsies. Our deep knowledge about ion channels and our track record in identifying and developing new drug candidates in this field puts Saniona in a unique position to exploit and develop new treatment principles in both genetic and other epilepsies with large unmet medical need.
Can you talk about the Kv7 approach?
– The antiepileptic concept of Kv7 activation has been validated as an effective clinical target, but still there are no drugs of this class on the market. A chemically stable compound that preserves the strong antiepileptic effect, avoids relaxation of the bladder and limits CNS side effects could make a real difference in the lives of these patients.
– Urinary retention due to strong bladder relaxation can be a life-threatening condition that we really want to avoid.In my opinion, an optimised candidate from our new Kv7 program has a good shot at meeting the medical needs in difficult-to-treat patients, even when it comes to treatment-resistant partial epilepsy and epilepsy in children conditioned by mutations in Kv7.
What will be the road forward in this programme?
– We have now narrowed down our chemical space of hundreds of compounds to a single specific chemical scaffold that we believe will be able to deliver a clinical candidate within the next 1–2 years. This Lead Optimization Phase of our Kv7 program will involve detailed characterization of each potential drug candidate to enable us to select the most feasible candidate drug to move forward towards the clinic.
Finally, what is on the agenda for Saniona during the rest of 2022?
– We have a strong focus on partnering programs both from our clinical pipeline as well as our early- stage pipeline. I strongly believe that we will be able to conclude our first deal within a few months.
– So far, we have not informed the market much about the preclinical programs but over the next few months we intend to roll out more detailed information about these, as we reach important preclinical milestones on the programs.
– So, you should expect a heavy news flow from Saniona over the next few months.
Innehållet i BioStocks nyheter och analyser är oberoende men BioStocks verksamhet är i viss mån finansierad av bolag i branschen. Detta inlägg avser ett bolag som BioStock erhållit finansiering från.
Prenumerera på BioStocks nyhetsbrev