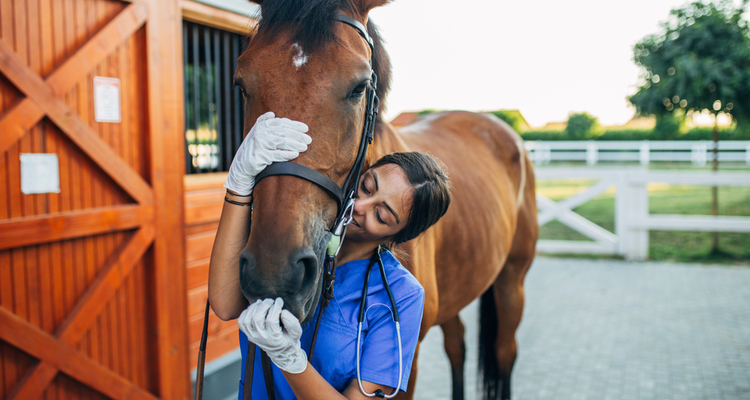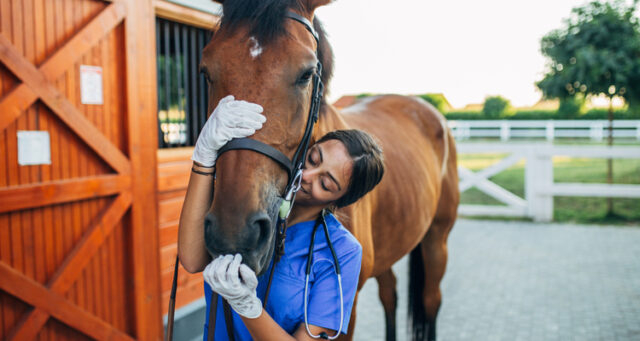 Xintela närmar sig marknaden med EQSTEM
Utvecklingsbolaget Xintela fortsätter att ta steg mot marknaden med stamcellsprodukten EQSTEM. Nyligen avslutades en preklinisk studie som visar att produkten minskar hälta hos hästar som fått artros till följd av ledskada. Baserat på dessa resultat tar bolaget EQSTEM vidare i utvecklingen mot marknadsgodkännande. BioStock kontaktade professor Casper Lindegaard, som var delaktig i häststudien med EQSTEM, för en kommentar.
Biomedicinbolaget Xintela utvecklar humana stamcellsprodukter under varumärket XSTEM för sjukdomar som idag saknar effektiva behandlingsalternativ, däribland ledsjukdomen artros och svårläkta venösa bensår. Samtidigt utvecklar bolaget veterinärmedicinska stamcellsprodukter, varav en är EQSTEM för behandling av artros hos hästar.
Flera positiva studieresultat i ryggen
Xintela har tidigare visat att EQSTEM har behandlande effekt på brosk och ben i en artrosmodell på hästar. För att utvärdera stamcellernas effekt ytterligare har man nu genomfört en studie i samarbete med professor Casper Lindegaard och hans medarbetare på Institutionen för Klinisk Veterinärmedicin vid Köpenhamns universitet.
Här studerades hältan i en modell där hästarna utvecklar artros till följd av en ledskada. Graden av hälta utgör ett mått på hur mycket smärta hästen känner och hur nedsatt funktionen i den skadade leden är. Resultaten visade att en injektion av EQSTEM i leden med artros signifikant minskar hältan hos hästarna, jämfört med obehandlade hästar med motsvarande ledskada. Detta indikerar att produkten kan minska smärtan i leden och förbättra dess funktion, vilket är en viktig egenskap för en effektiv produkt mot artros.
Stor marknad
Den globala hästpopulationen har beräknats till över 58 miljoner djur och av dessa beräknas hela 15 procent lida av artros i lederna, vilket oftast är den bakomliggande orsaken till hälta hos hästar. Dagens tillgängliga behandlingar av artros hos häst är endast symtomlindrande och ofta livslånga. EQSTEM inriktar sig därför mot en potentiellt stor marknad där behovet av nya effektiva behandlingar är omfattande. 
Accelererad väg till marknaden
Xintela har arbetat med forskning och utveckling av stamceller för hästar sedan bolaget start. Bolaget tar nu EQSTEM vidare i utvecklingen tillsammans med professor Lindegaard:
»De positiva resultaten, det stora behovet av en effektiv artrosbehandling för hästar och att EQSTEM kan komma ut på marknaden betydligt tidigare än XSTEM för människor har lett till att vi går vidare i utvecklingen av EQSTEM tillsammans med Professor Lindegaard« – Evy Lundgren-Åkerlund, vd Xintela
I arbetet med att ta produkten till marknad kommer Xintela i dialog med European Medicines Agency (EMA) ta reda på vilken information som behövs för att erhålla marknadsgodkännande. Enligt bolagets bedömning är vägen till marknad och intäkter kortare för EQSTEM jämfört med XSTEM, samtidigt som häststudierna utgör en viktig grund för kommande kliniska studier med XSTEM på människa.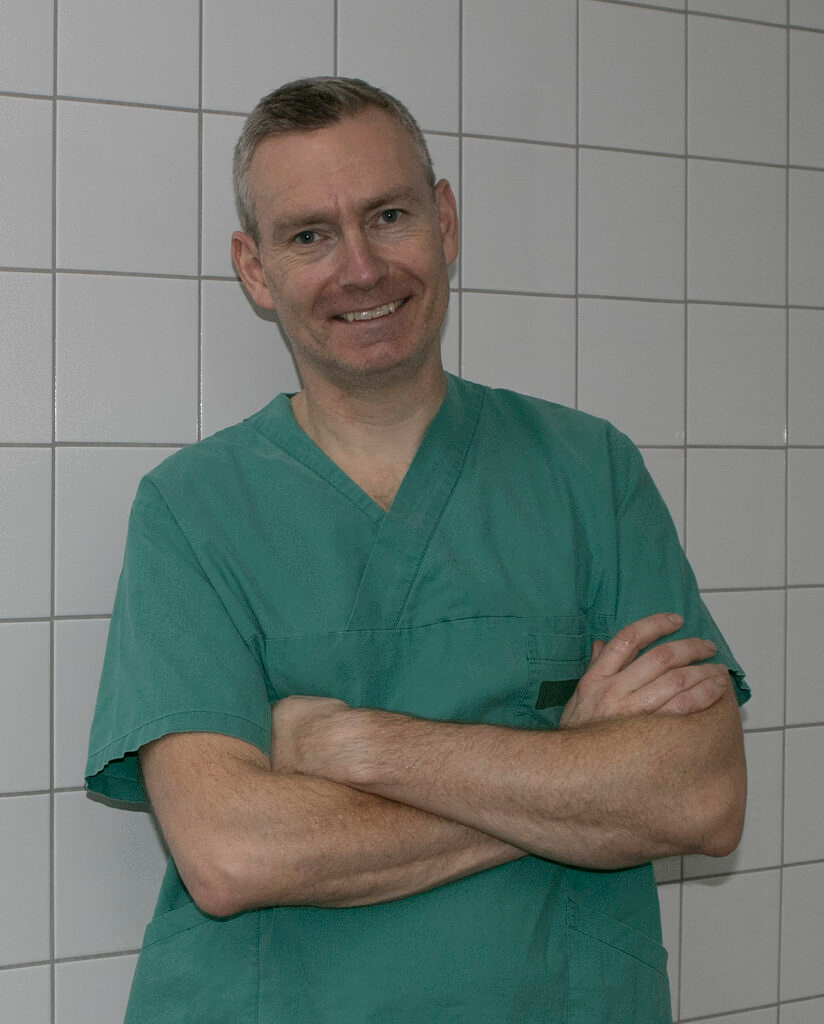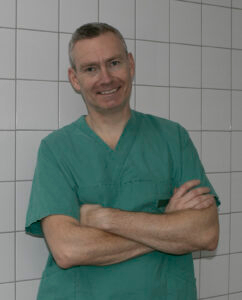 Intervju med professor Casper Lindegaard
BioStock passade på att prata med professor Casper Lindegaard för att få veta mer om resultaten i häststudien med EQSTEM och nästa steg i utvecklingen av stamcellsbehandlingen.
First of all, could you tell us a briefly about yourself and your professional background?
– I am Professor of Equine Orthopedics at the University of Copenhagen. I have worked with equine orthopaedics for almost 20 years and have done research within the field of arthritis, joint inflammation, and pain since 2005. Alongside being a researcher within this field, I also function as an equine orthopaedic surgeon with a very high caseload of orthopaedic surgeries every year which means that I see many horses with osteoarthritis.
Can you give us your professional assessment of the importance of the study results? What makes them stand out from your perspective?

– The study is quite significant, since it shows that one single treatment with EQSTEM leads to significantly improved lameness scores in horses with damage to the joint, when compared to untreated controls. Furthermore, while the untreated controls did not improve, the treated horses improved within a few months. The significant difference was seen in a study with a relatively low number of individuals, which does not make the results less interesting. 
Why is there a need for new and better treatment options for osteoarthritis in horses?
– From my position as an equine orthopaedic surgeon, I see all the devastating results of osteoarthritis, which always leads to pain and suffering as well as time out of competition for the horses and their riders. In many cases osteoarthritis may even eventually lead to retirement or euthanasia due to the lack of efficient treatments. Therefore, a treatment which modifies this disease in a way that leads to improved joint function is very interesting both from an animal welfare perspective, but also from an economic standpoint, since it reduces the number of days out of competitions, the number of retired horses and the amount of money that owners and/or insurance companies will loose on these individuals.
What is the next step in the development of EQSTEM?
– The next step in the development of EQSTEM will depend on the demands from EMA. Since this is a very well investigated product with a significant amount of background information already existing, we expect relatively few supplementary studies on real equine patients.
Innehållet i BioStocks nyheter och analyser är oberoende men BioStocks verksamhet är i viss mån finansierad av bolag i branschen. Detta inlägg avser ett bolag som BioStock erhållit finansiering från.
Prenumerera på BioStocks nyhetsbrev