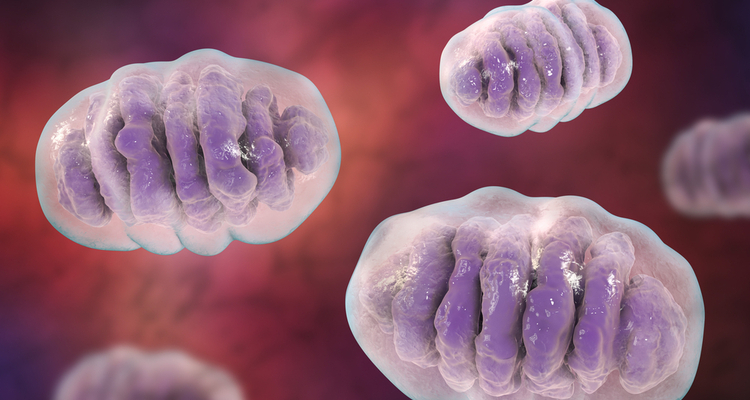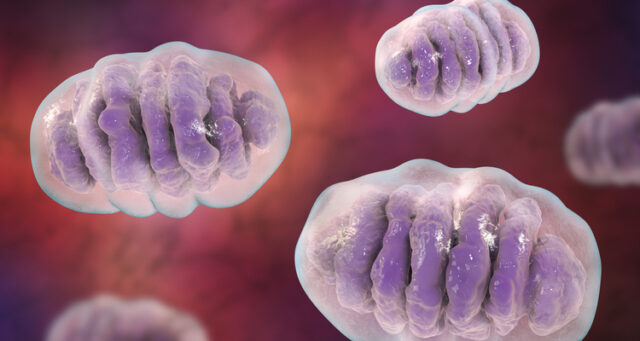 Fokus på mitokondriella sjukdomar
Det är september vilket innebär att det är dags för den årliga World Mitochondrial Disease Week. Mellan 19 – 25 september äger ett brett spektrum av evenemang rum världen över i syfte att öka medvetenheten om mitokondriella sjukdomar, en fortfarande relativt okänd grupp sjukdomar. BioStock fick möjlighet att prata med Philip Yeske, Science & Alliance Officer på United Mitochondrial Disease Foundation, för att få veta mer om mitokondriella sjukdom och hur de påverkar patienter.
Termen mitokondriell sjukdom omfattar en grupp sjukdomar där den gemensamma nämnaren är att energiproduktionen i mitokondrien inte fungerar som den ska. Detta är den del av cellen som ansvarar för att producera majoriteten av den energi som behövs för att människokroppen ska fungera optimalt och en störning i mitokondrierna leder till en rad allvarliga symtom, såsom andnings- och rörelsesvårigheter. För den drabbade är dessa symtom ofta försvagande och leder i många fall till en förkortad livslängd.
Få behandlingsalternativ
Mitokondriella sjukdomar är relativt sällsynta, men de är faktiskt vanligare än man en gång trodde och de drabbar 1 av 5000 individer. Forskning har visat att mitokondriella sjukdomar är ärftliga och det är vanligt att patienter får diagnosen som barn eller unga vuxna. Men, vilket är fallet med många relativt sällsynta sjukdomar, så finns det fortfarande en betydande lucka i vår kunskap om mitokondriella sjukdomar, dess orsaker och det bästa behandlingsförloppet. Bristen på behandlingsalternativ gör därmed en redan mycket svår situation ännu svårare för patienterna och deras familjer.
I dagsläget finns det inga FDA-godkända behandlingar för mitokondriella sjukdomar, men det finns ett antal läkemedelsbolag som arbetar för att ändra på detta. Ett av dessa är svenska Abliva som utvecklar två kandidater inom primära mitokondriella sjukdomar. Bolagets huvudkandidat KL1333, med särläkemedelsklassificering i både Europa och USA, förbereds för närvarande för en fas II/III-studie medan NV354 befinner sig i preklinisk utveckling. Läs mer om Ablivas arbete här.
Att öka medvetenheten
För att främja forskning och klinisk utveckling kring mitokondriell sjukdom är det viktigt att öka medvetenheten om denna ovanliga grupp av sjukdomar. Därför anordnas varje år i september World Mitochondrial Disease Week världen över för att uppmärksamma sjukdomen genom olika aktiviteter. Initiativtagare är International Mito Patients, ett nätverk som för samman 16 patientorganisationer från hela världen. En av dessa patientorganisationer är Pittsburgh-baserade United Mitochondrial Disease Foundation (UMDF) som i 25 år har arbetat för att utbilda allmänheten och förbättra villkoren för patienterna och deras familjer. I samband med World Mitochondrial Disease Week fick BioStock möjlighet att prata med Philip Yeske, Science & Alliance Officer på UMDF.
Philip, first of all, what is UMDF's mission?
– UMDF's mission is promote research and education for the diagnosis, treatment and cure of mitochondrial disorders and to provide support to affected individuals and families. We are also active in government advocacy in the United States, ensuring our legislators understand the serious unmet medical need associated with our patient community.
Could you describe how mitochondrial disease affect the everyday life of the patient and their family?
– Mitochondrial disease is complex, and as such, every patient has their own unique journey with the disease. Some patients may suffer neurological impairment that inhibits their ability to conduct routine daily activities, while others may primarily experience muscle-based symptoms that result in pervasive fatigue that similarly affects the patient quality of life. Caregiver burden can be substantial, depending on range of symptoms.
What, in your opinion, is the most important thing to do to improve patient care within mitochondrial diseases? 
– We rely on our "roadmap" in this regard- we need to better diagnose mitochondrial disease, develop treatments for the patients, and lastly optimize their clinical care. Naturally these 3 pillars of the roadmap are all interrelated, so the most important thing an organization like UMDF can do is serve as a central steward on projects aimed at improving patient care. We are making progress!
There is a lack of knowledge around mitochondrial diseases as well as a lack of treatments. Based on your experience at UMDF, how would you describe the current state of research and clinical development in the mitochondrial disease space?
– While what you say is true about lack of awareness, we are also seeing a rapid uptick in general knowledge around the importance of well-functioning mitochondria to human health- for every human being, not just those with rare inherited mitochondrial disorders. With increased awareness comes increased research activity, and with increased learnings about mitochondrial biology comes actionable targets for drug development. This is an exciting time for our patient community as Abliva and other drug developers begin to launch clinical trials aimed at addressing some of the most common symptoms associated with mitochondrial disease. There remains a lot of ground to cover, but I am hopeful there will be approved treatments for mitochondrial disease patients in the near future.
Innehållet i BioStocks nyheter och analyser är oberoende men BioStocks verksamhet är i viss mån finansierad av bolag i branschen. Detta inlägg avser ett bolag som BioStock erhållit finansiering från. 
Prenumerera på BioStocks nyhetsbrev