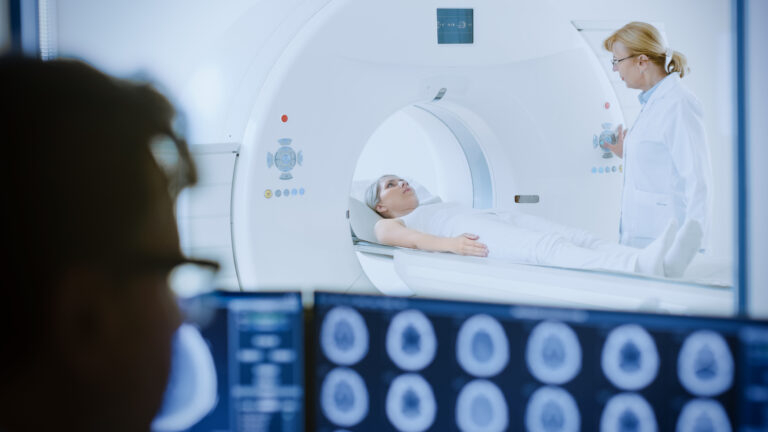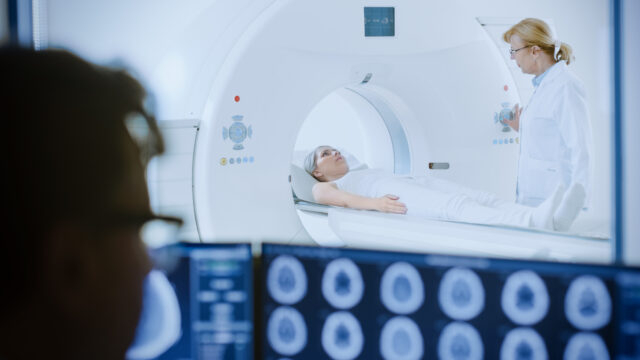 Curasight gör framsteg i kampen mot cancer
Det danska bioteknikbolaget Curasight utvecklar en teknik för förbättrad diagnos och riskutvärdering vid cancer, särskilt för prostatacancer. Tekniken kan vidare användas inom strålterapi för att slå ut cancerceller, något som möjliggör en mildare behandling än konventionell strålbehandling. Genom lösen av teckningsoptioner av serie TO1 siktar bolaget nu på att ta in 48,8 MDKK. BioStock fick möjlighet att ställa några frågor om bolagets framtida mål till CSO och medgrundare professor Andreas Kjaer.
Curasight grundades 2013 och bygger på mer än tio års forskning inom Positron Emission Tomography (PET) bildvetenskap inom cancer vid Köpenhamns universitet och Rigshospitalet.


I de flesta PET-skanningar idag används sockermolekyler för att lokalisera cancercellerna. Denna metod kan dock inte användas för alla ändamål, till exempel vid prostatacancer, där ett verktyg för att undvika onödig kirurgi och komplikationer som inkontinens och impotens är nödvändigt.
Detta är något Curasight vill ändra på med utvecklingen av uTRACE, ett radiomärkt spårningsmedel som binder till cancerceller och ger information om dess aggressivitet. Tekniken är byggd kring ett plasminogen-aktivator-receptorprotein av urokinastypen (uPAR), som uttrycks i höga koncentrationer i aggressiva cancerceller, men inte i frisk vävnad.
uTRACE har testats i åtta kliniska fas II-studier
uTRACE har testats i ett brett spektrum av cancertyper, hittills i så många som åtta pågående eller avslutade forskarinitierade kliniska fas II-studier. Flera positiva resultat har redan observerats, till exempel vid prostatacancer. Intill nu har över 400 patienter framgångsrikt skannats med uTRACE utan några allvarliga negativa effekter och uTRACE anses därför vara säkert.
Framgångsrika resultat för prostatacancer
Nyligen visade en forskarinitierad fas II-studie i prostatacancer, utförd på Rigshospitalet, mycket lovande resultat vilka publicerades i den högst rankade vetenskapliga tidskriften inom kärnmedicin, Journal of Nuclear Medicine. Syftet med studien var att jämföra resultat från uTRACE med Gleason-poäng, ett patologiskt betygssystem baserat på prover från prostatabiopsier. Studieresultaten visade en tydlig korrelation mellan uPAR-PET (uTRACE) och Gleason-poäng vilka indikerar att uTRACE-skanning i framtiden kan ersätta en stor andel av de invasiva biopsierna. I synnerhet visade studien att det med hög precision var möjligt att identifiera patienter som hade en icke-aggressiv cancer med hjälp av en avstängning av uTRACE-upptag, något som är viktigt då dessa patienter i framtiden kan besparas överbehandling och onödiga biverkningar efter operation, till exempel impotens.
De uppmuntrande resultaten har fått Curasight att undersöka hur bolaget kan påskynda utveckling och testning av uPAR-PET vid prostatacancer.
uTREAT för behandling av hjärncancer
Förutom de lovande resultaten som erhållits inom diagnostik undersöker Curasight också möjligheterna att kombinera uTRACE bildteknik med kortdistansstrålbehandling, vilket lägger grunden till anti-cancerstrålbehandlingen uTREAT. Målet är att utveckla ett system där det är möjligt att upptäcka och behandla cancer och metastaser på ett mycket mer skonsamt och effektivt sätt än med dagens metod för extern strålbehandling.
uTREAT har visat lovande resultat i prekliniska studier av både prostatacancer och kolorektalcancer. Nyligen testades uTREAT i en preklinisk studie av hjärncancer, glioblastom, i en human tumörcellsmodell. De första resultaten av biodistribution har varit positiva och utgjorde ett "grönt ljus" för att fortsätta till nästa steg i utvecklingen och testning av tekniken för hjärncancer.
I USA och EU finns det cirka 30 000 nya fall av aggressiv hjärncancer, höggradig gliom. Majoriteten av dessa patienter kan eventuellt dra nytta av bolagets uTREAT-teknik om den visar sig framgångsrik i denna indikation.
Nytt kapital för produktutveckling
För att stödja ytterligare produktutveckling och kliniska studier vill bolaget nu ta in upp till 48,8 MDKK genom lösen av TO1-optioner. Teckningsperioden pågår nu med sista teckningsdag den 7 oktober.
Kommentarer från Andreas Kjær, CSO på Curasight
För att få bolagets syn kring den senaste utvecklingen och om resultaten från de forskarinitierade kliniska fas II-studierna med prostatacancer, kontaktade BioStock bolagets CSO och medgrundare Andreas Kjær.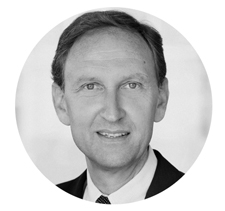 Andreas, your technology is applicable in several forms of cancer – can you briefly explain why this is the case?
– This is because our technology targets the cancer biomarker uPAR, which is expressed on aggressive cancer cells across cancer types and is involved in the spread of cancer. This is in contrast to many other cancer biomarkers that often are limited to a single type of cancer.
What does the competitive landscape look like for your technology?
– To the best of our knowledge, there are no other companies currently pursuing peptide based uPAR targeting for PET scans and radionuclide therapies. No other companies have uPAR-PET technologies that have been tested clinically in patients.
Where do you see your main future markets for the technology?
– Right now, we see a large potential in prostate cancer and brain cancer. However, as our technologies are not limited to certain cancer types we expect several additional cancer indications to emerge over the next years.
Recently positive phase II results on uTRACE in prostate cancer were published. Could you elaborate a little on those results?
– Certainly, first of all we were proud that the investigator-initiated study was published in the number one nuclear medical journal and furthermore the paper was highlighted as best clinical paper in the issue. The study confirmed our idea that it is possible in a non-invasive manner to evaluate how aggressive a prostate cancer is. This opens for the possibility that uTRACE may be used to risk stratify and follow patients with low grade disease. It is our expectation that such a practice may lead to fewer patients with relatively benign disease are overtreated, e.g. undergoing unnecessary surgery as removal of the prostate gland. This is important as these operations are hampered by a high degree of side effects, such as impotence, in up to 70 per cent, and urinary incontinence.
What is the main focus in the uTRACE and uTREAT projects right now?
– Our main focus on the imaging side is on how we can build on the positive results and accelerate the development of uPAR-PET for use in prostate cancer risk stratification and monitoring. On the therapy side, the main focus is to develop and make ready for human testing the uTREAT technology for brain cancer. Finally, we are continuously monitoring data coming out on other cancer indications and how we may pursue these further opportunities.
The subscription of TO 1 could potentially add 48,8 MDKK. How will you use this money?
– First and foremost, to support and accelerated the programs within brain cancer and prostate cancer – and then we must see what the future will bring in addition.
Innehållet i BioStocks nyheter och analyser är oberoende men BioStocks verksamhet är i viss mån finansierad av bolag i branschen. Detta inlägg avser ett bolag som BioStock erhållit finansiering från.
Prenumerera på BioStocks nyhetsbrev