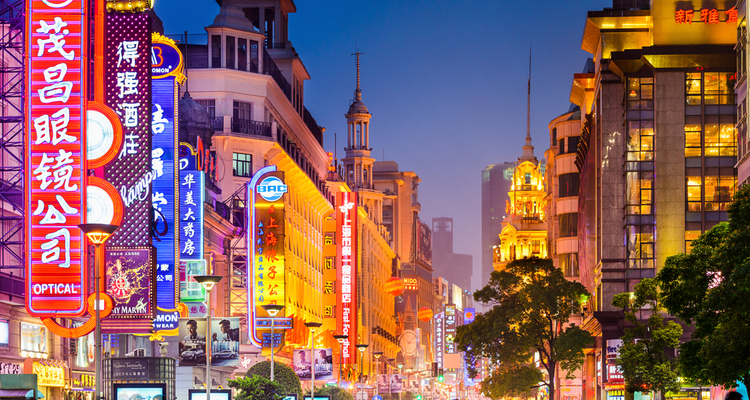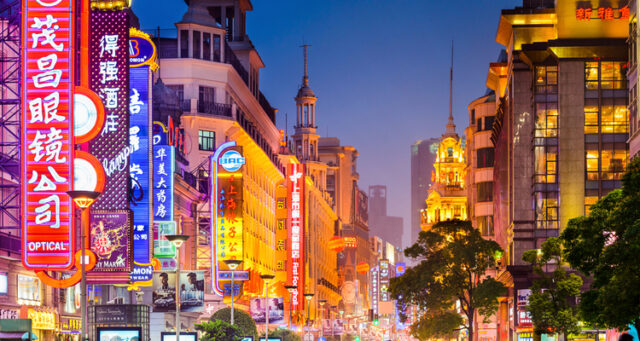 Chordate Medical återupptar satsning i Kina med Nanos Medical
Chordate Medical gör framsteg i Kina med behandlingsmetoden K.O.S mot rinit. Bolaget har fått en förbetald order på två av den nya generationens K.O.S-enheter från Changyong Medical Technology, joint venture-bolaget som samägs med Nanos Medical i Shanghai. Marknadsregistreringsprocessen i Kina har nu återupptagits och man förhandlar även om ett nytt joint venture-avtal med Nanos Medical. BioStock hade möjlighet att prata med Nanos Medicals vd Terry Cui om samarbetet med Chordate Medical och potentialen i Kina för K.O.S.

Medicinteknikbolaget Chordate Medical har utvecklat Kinetic Oscillation Stimulation (K.O.S.), en behandling för kronisk nästäppa (rinit) och kronisk migrän. K.O.S. marknadsförs för närvarande via distributörer i Norden, Italien och Saudiarabien.
Under 2018 startade Chordate Medical och det Shanghai-baserade bolaget Nanos Medical ett joint venture och bildade Changyong Medical Technology med avsikten att marknadsföra K.O.S. i Kina. Nu har Chordate Medical fått en första order på två K.O.S-enheter till ett värde av 167 000 kronor. Dessutom förhandlas ett nytt joint venture-avtal fram för det samägda bolaget. Anders Weilandt, vd på Chordate Medical, kommenterar utvecklingen i Kina i ett pressmeddelande:
»I see this order as a confirmation of that both our partner and the Chinese market are handling the pandemic well, and also that we have a partner with capital strength who invests in the K.O.S. treatment. «
Två K.O.S-enheter beställda
Den förbetalda ordern från Nanos Medical avser två K.O.S.-maskiner som kommer att levereras till Changyong Medical Technology och användas för att utföra produktregistreringsprocessen som krävs av myndigheterna i Kina för att marknadsföra K.O.S. som rinitbehandling. Nanos Medical bedömer att processen för att erhålla marknadsgodkännande kan slutföras inom 15 månader.
Registreringsprocessen återupptas
Enligt Chordate Medical har registreringsprocessen i Kina försenats jämfört med den ursprungliga planen. Detta beror dels på ett uppehåll i icke-prioriterade kliniska prövningar i Kina under pandemin, men även på att alla nya produktregistreringar stoppades innan den nya medtech-lagstiftningen trädde i kraft i Kina vid årsskiftet 2021.
Anders Weilandt förklarar att grundorsakerna har legat utanför Chordate Medicals och Nanos Medicals kontroll:
»The project to secure access to the Chinese market is severely delayed compared to the original plan. However, I note that the root causes for that lies largely beyond the control of the parties. Therefore, it is extra gratifying that the process now accelerates again«
Intervju med Nanos Medicals vd
Nanos Medical äger 2/3 av Changyong Medical Technology och Chordate Medical äger 1/3 av det samägda bolaget. Nanos Medical kommer att finansiera all marknadsföring och försäljning i Kina medan Chordate Medical bidrar med sina kinesiska patent för K.O.S. Ett nytt joint venture-avtal mellan de två parterna håller på att slutföras och förväntas presenteras inom kort.
Nanos Medical är ett medicinskt bolag med huvudkontor i Shanghai. De är främst inriktade på att tillhandahålla diagnostik- och behandlingstjänster för ENT (öron, näsa och hälsa). BioStock kontaktade Terry Cui, Nanos Medicals vd, för att få höra hans tankar om samarbetet med Chordate Medical.

First of all, can you give us some background information about Nanos Medical and the company's position on the Chinese market?
 – Nanos Medical is a young Chinese medtech company focusing on the ENT therapeutics area. We aim to provide an integrated diagnostical and surgical solution to ENT doctors. Our product offering covers ENT workstations, image systems, endoscopes, powered surgical tools, energy ablation systems, surgical planning systems and a wide range of implantable devices. The portfolio consists of in-house developed products, acquired products, as well as in-licensed products.
– Currently, we are ranked number two out of the six leading players on the China ENT market. The five other players are Medtronic, Skyker, Karl-Storz, Smith&Nephew and Olympus. Nanos Medical is the only domestic company among the top six, and we have achieved the highest growth rate – CAGR over 150 per cent – during the past 5 years. We will almost surely further consolidate our market position and hope to become the number one player by next year. 
Changyong Medical Technology is your jointly owned company with Chordate Medical for marketing and sales of K.O.S. on the Chinese market. What are your hopes and plans going forward for Changyong Medical Technology?
– Rhinitis is a very common disease in China affecting more than 100 million people, and there are only few therapeutic methods to treat it. So there is a solid addressable market for Chordate Medical's K.O.S. system. We believe the product could be widely accepted and generate significant revenue streams during the next 5 to 10 years if a well-planned market entry program is introduced, combined with current sales and pricing strategy. Changyong is the culmination of the joint efforts to combine Chordate's technology and Nanos' marketing strength, and we are sure we will succeed in China.
»Rhinitis is a very common disease in China affecting more than 100 million people, and there are only few therapeutic methods to treat it«
What is the potential for Chordate Medical's K.O.S. rhinitis treatment in China according to your assessment?
– As mentioned, there are over 100 million people suffering from rhinitis and we believe it could be a big market, we expect to install the system to over 2 000 hospitals during the next 5 to 8 years, and hopefully it can benefit millions of patients every year in the future. But, as a first step, we must register the product in China and improve it continuously.
The collaboration with Chordate Medical, as well as the market registration process for K.O.S. in China, have been on hold for some time. Could you tell us more about the reasons behind this and why now is a good time to re-start the collaboration?
 – There are several unexpected reasons for the delay. Initially, we were waiting for the second generation system to be available for registration because we all believe the new system is more competitive on the Chinese market. Unfortunately, when the second generation was ready, we encountered the Covid pandemic, and any new non-Covid related clinical trials were put on hold until earlier this year.
– Almost everything has changed after the Covid situation for the Chinese healthcare industry. The government imposed stricter regulations for all new clinical trials involving a foreign company or foreign products. On the other hand, the intensifying government-backed efforts for a volume-based purchasing program for medical devices also implied new economic challenges for new technologies and products. All these circumstances lead to the long delay of our initial business plan.
– However, these challenges do not change the most important fact that K.O.S. system is a good product and that it meets the very real medical need in the market. That is why we choosed to resume the project once the obstacles were cleared. The market approval process will take about 15 months if no clinical trial is required. Another 12 months will be required if a clinical trial is needed, although we believe that's not very likely.
»These challenges do not change the most important fact that K.O.S. system is a good product and that it meets the very real medical need in the market«
Finally, what are your general thoughts on Chordate Medical and the company's treatment method K.O.S.?
 – The MedTech industry is always driven by innovation; this is the core value of the whole game. And we deem Chordate to be a real innovator in this very promising niche market and believe it will become a star in the business.
Innehållet i BioStocks nyheter och analyser är oberoende men BioStocks verksamhet är i viss mån finansierad av bolag i branschen. Detta inlägg avser ett bolag som BioStock erhållit finansiering från. 
Prenumerera på BioStocks nyhetsbrev