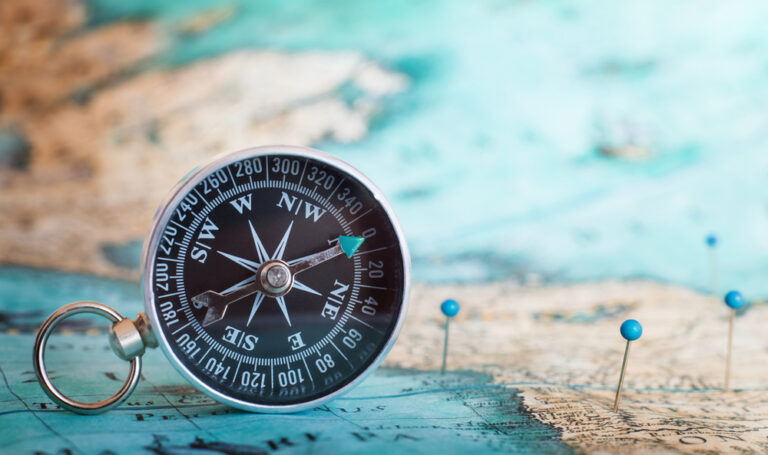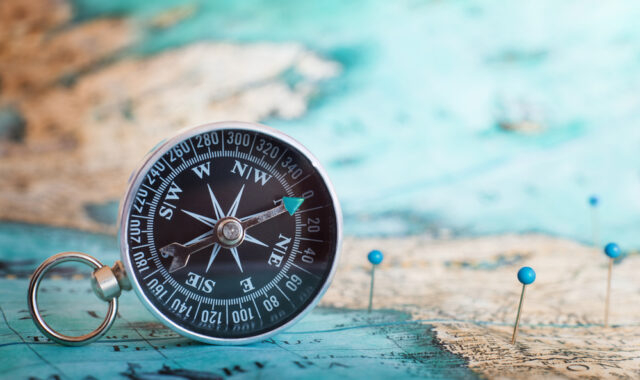 Carbiotix har en marknadsplan
Lundabaserade Carbiotix har utvecklat CarbiAXOS, nästa generation prebiotiska fibrer, som ska främja en god tarmhälsa och därigenom förebygga en rad kroniska sjukdomar. Bolaget håller just nu på att bygga sin produktionsanläggning i Bjuv och har presenterat en marknadsplan för de kommande åren. BioStock bad vd Kristofer Cook att berätta mer om planerna.
Foodtech-bolaget Carbiotix firar snart två år som listat bolag på Spotlight Stock Market. Bolaget har utvecklat CarbiAXOS, en ny generation av prebiotiska fibrer för en bättre tarmhälsa. Kopplingen mellan tarmmiljön och kroniska sjukdomar som exempelvis Crohns sjukdom, inflammatorisk tarmsjukdom, diabetes och olika cancerformer har fastslagits i en rad vetenskapliga artiklar.
Smart prebiotika

De majskli-baserade CarbioAXOS-fibrerna har i studier visat sig vara flera gånger mer effektiva än de fibrer som idag finns på marknaden. Effektiviteten i kombination med Carbiotix B2B-tjänst LinkGut, där man kan testa och mäta hälsotillståndet över tid och därigenom individuellt anpassa sin plan, kan användaren öka möjligheten till en bättre tarmhälsa. Att CarbioAXOS även kan ingå i en rad olika livsmedelsformer, drycker och kosttillskott, bidrar till de smarta lösningar som Carbiotix vill lansera inom tarmhälsa.
Produktionsanläggning under uppbyggnad
Bolaget är just nu i färd med att färdigställa sin första storskaliga produktionsanläggning på FoodHills i skånska Bjuv. Anläggningen väntas vara klar under 2021 med en initial kapacitet om 10 ton som sedan stegvis kan skalas upp mot 100 ton och 1 000 ton längre fram.
Marknadsplan för de kommande åren
Carbiotix har nu kommunicerat en marknadsplan om lansering av de prebiotiska fibrerna i kosttillskott i USA under 2022. Under 2023 väntas bolaget kunna inleda försäljning i EU och i resten av världen under året därpå.
Marknaden för kosttillskott, det första segmentet som bolaget siktar mot, har uppskattats till 1 miljard EUR per år. Enligt Carbiotix kan bolaget producera CarbiAXOS med 75-procentiga marginaler i den nya anläggningen.
CarbiAXOS som livsmedelsingrediens siktar bolaget på att kunna börja lansera under 2025, en marknad som är mer än dubbelt så stor som den för kosttillskott, ca 2,5 miljarder EUR, enligt Carbiotix.
Medicinsk mat under 2025
Vid den tidpunkten räknar Carbiotix även med att ha utvecklat medicinskt samverkande livsmedelsprodukter. Därmed skulle man kunna vända sig till en marknad som enligt bedömare är flera gånger större än livsmedelsmarknaden, ca 15 miljarder EUR, vilken även betingar högre bruttomarginaler för produkten, upp till 95 procent enligt vd Kristofer Cook.
"We will soon be entering a period when our next challenge will be scaling up our production to meet customer demand, and while demanding will also be an exciting period that I have looked forward to for many years." Kristofer Cook, vd Carbiotix
Vd kommenterar
För att få veta mer om planerna kontaktade BioStock vd Kristofer Cook som berättade mer om vad som händer i bolaget.
Kristofer, you are talking about your offering of smart prebiotics, can you explain what you mean by that?
– Smart prebiotics is a concept that we came up with and that is an evolution and convergence of the work we have done in the gut health modulator and diagnostic space. It was only natural that we would integrate our LinkGut B2B gut health diagnostics platform with our planned modulators to create an offering that would provide a unique competitive advantage.
– Today, LinkGut is the most cost effective, reliable and flexible white label service available globally. By making this connection with our modulators and driving volume sales by providing organisations with an extremely compelling value proposition, we will be able to further drive down the price of our service to a point where it will be impossible to compete with us. This in turn will reinforce the competitive position of our modulators.
– For the market, we define smart prebiotics as products that: 1) are very effective as measured by their prebiotic effect and impact on key human biomarkers, 2) can be matched to an individual's needs, and where the effect can be validated and improved over time, and 3) can be offered across multiple product categories creating positive synergy effects.
– Thus, the concept is founded on our products being more effective, that we can provide a cost-effective companion diagnostic to optimise use, and that we can offer our active ingredient through a range of products to create positive synergy effects.
– For us it is about allowing more people to discover and experience the benefits of consuming more soluble fibre. The more people who see these benefits will act as a catalyst for the growth of prebiotics globally and ultimately help the industry reach a point of exponential growth.
– Our ability to position our product portfolio as well as production and distribution system on this s-curve will be a key determinant as to how large a market share we capture during this exponential phase, and thus how much value we can generate as a company.
How is the process of the production facility progressing?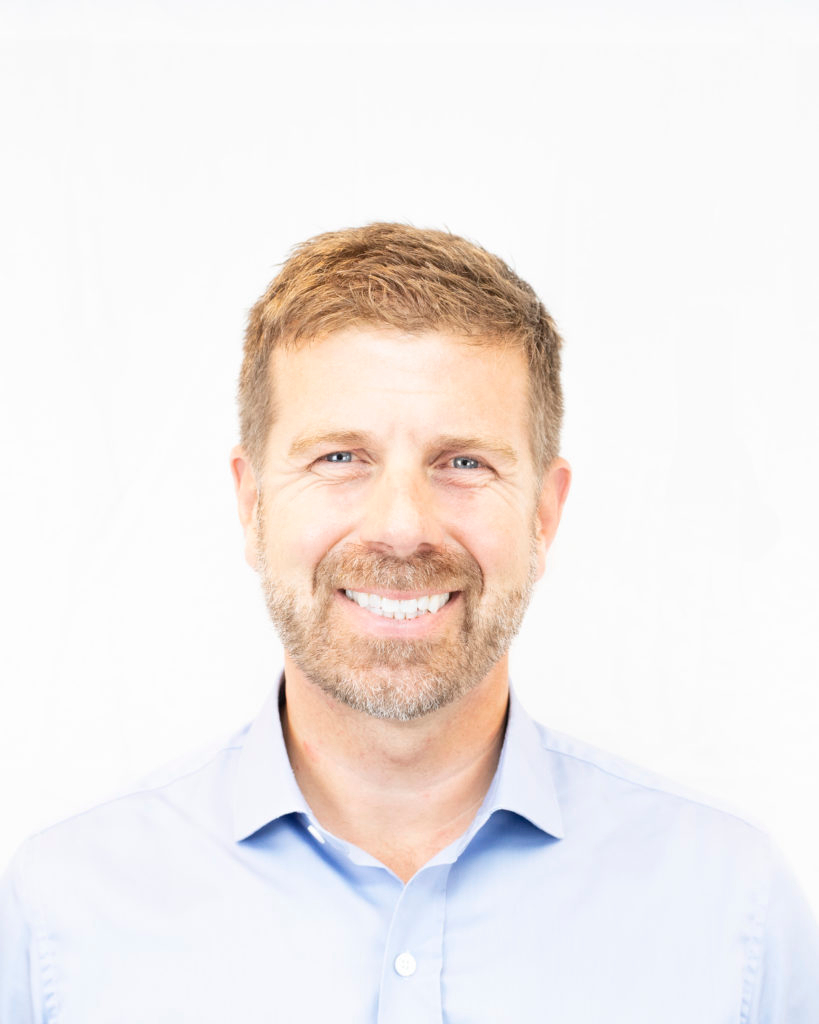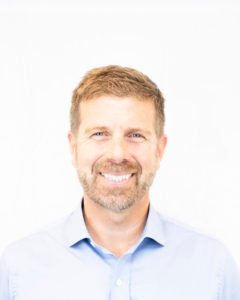 – I am very happy with the progress of our first production facility in Bjuv. I visited the site last week and we are following the project plan very well and should have the first phase of our site completed by the end of 2021, as previously communicated.
– It is important to remember that this site will serve a dual purpose. Firstly, it will be our primary production site for nutraceutical CarbiAXOS in the next two years as we scale from 10 tons to up to 100 tons per year. Secondly, it will serve as our primary research and development pilot site for the verification and scale-up of new prebiotic products after this two-year period.
– I am very happy with the commitment and work carried out by the property owner FoodHills, and can highly recommend other companies to consider the FoodHills site for their operations. For us, the more innovative food producers who base their activities at FoodHills, the more access we could have to potential substrates for new prebiotic products. This idea is a key mission of FoodHills, i.e. to promote circularity in the food production system, and we are happy to support it as it also makes good business sense.
You have now presented a market plan for the coming years, but you are still waiting for regulatory approval – can you comment on that?
– As previously communicated, it is our goal to first attain GRAS Self Affirmation for a CarbiAXOS ingredient directed towards nutraceutical applications, which will allow us to sell CarbiAXOS to companies also selling nutraceutical products in the US.
– It is important to point out that the GRAS panel is made up of three independent experts and not the FDA. Thus, the FDA is not giving us permission to sell CarbiAXOS directly but rather Self Affirmation means that we have gone through a regulatory process that allows us to state that the product is safe based on expert opinions, and that if asked by the FDA, we can provide information and data to substantiate this claim.
– Once the CarbiAXOS process reaches maturity after scale-up, we will aim to achieve No Objection status with the FDA, which is a higher bar and should give us access to a wider market. This process requires that a safety dossier is submitted to the FDA with the goal of achieving No Objection status. Currently, we are still collecting the last data required to submit our GRAS Self Affirmation dossier and will provide updates as this process progresses and nears completion during the fall.
– For us, we have always aimed to achieve GRAS status when we would have a production facility in place and product to sell, as one without the other makes no sense. We are however quickly coming to this point which is very exciting indeed.
In your plan, you will enter the US market in 2022 – what is your ambition for the first year?
– As previously mentioned, our goal is to begin sales of our CarbiAXOS nutraceutical ingredient for US product sales during 2022 and in-line with our scale-up activities. As we are limited by our production capacity in Bjuv, this will define how much we can sell in the short term.
– With regards to customers, it is our goal to secure our first sales contract with the completion of our first site. This customer will help position CarbiAXOS in the US market and thus become a catalyst for finding further customers (in addition to those we have already identified and been in contact with), distributing product samples, and scaling up our production capacity.
– Currently, interest in and demand for CarbiAXOS is not a problem, and has not been since we started Carbiotix, but rather completing GRAS and supplying CarbiAXOS for formulation testing and customer production needs.
– We will soon be entering a period when our next challenge will be scaling up our production to meet customer demand, and while demanding will also be an exciting period that I have looked forward to for many years. I hope the recently released product road map provides the market with a very clear overview of our plans over the next 5 years.
– While it will of course be my ambition to meet this plan, I will continually push the organisation to accelerate all activities with regards to scale-up, market expansion and building out our product portfolio. For me, this is not only about creating value for shareholders but also having a positive impact on the general health of as many people as possible.
Innehållet i BioStocks nyheter och analyser är oberoende men BioStocks verksamhet är i viss mån finansierad av bolag i branschen. Detta inlägg avser ett bolag som BioStock erhållit finansiering från.
Prenumerera på BioStocks nyhetsbrev