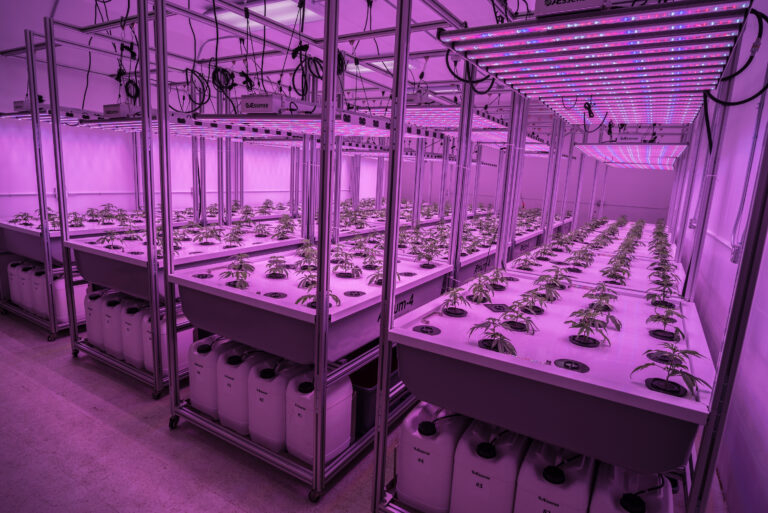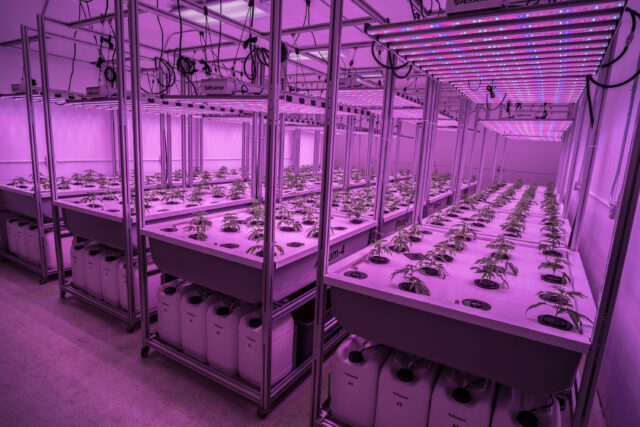 IPO-aktuella DanCann Pharma utvecklar medicinsk cannabis med NASA-teknik
Det danska bioteknikbolaget DanCann Pharmas mål är att upptäcka, utveckla, tillverka och kommersialisera nya terapeutiska cannabinoider inom ett brett spektrum av sjukdomsindikationer. Bolaget bygger nu en högteknologisk produktionsanläggning för odling av medicinsk cannabis, baserat på odlingstekniken high pressure aeroponics som utvecklats av NASA. Efter en private placement på 23,9 MDKK i våras, tar nu bolaget in 30 MDKK inför en notering på Spotlight Stock Market. BioStock har träffat vd och grundare Jeppe Krog Rasmussen som berättar hur bolaget skall nischa sig på den lukrativa marknaden för medicinsk cannabis.
Medicinsk cannabis har fått ett större genomslag på senare år och stora forskningsinsatser görs för att klarlägga dess farmaceutiska fördelar och effekter. Cannabisväxten innehåller över 100 aktiva substanser som kallas cannabinoider, aktiva substanser som påverkar receptorer i hjärnan och kroppen när de konsumeras. De två mest kända är Tetrahydrocannabinol (THC) och Cannabidiol (CBD) varav den senare inte ger något euforiskt rus.
I takt med att allt fler länder legaliserar medicinsk cannabis, har också investerarnas intresse för bolag verksamma inom detta område ökat.
En drivkraft bakom det ökade intresset är potentialen att kunna använda medicinsk cannabis över ett brett spektrum av sjukdomsindikationer där traditionella läkemedel inte gör tillräcklig nytta. Detta återspeglas i sin tur i av ett högt marknadsvärde, exempelvis prognosticeras Europamarknaden vara värd 58 miljarder EURO år 2028.
Pilotprogram för medicinsk cannabis i Danmark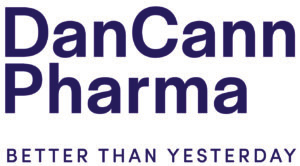 Den 1 januari 2018 legaliserades medicinsk cannabis i Danmark med brett politiskt stöd och ett medicinskt cannabispilotprogram initierades i syfte att göra det möjligt för läkare att ordinera cannabis för medicinskt bruk om patienten inte har gynnats av de traditionella läkemedlen. De läkemedel som omfattas av detta pilotprogram kan exempelvis administreras i form av torkade cannabisblommor, cannabisolja, kapslar eller tabletter.
Pilotprogrammet har också öppnat upp för en marknad för bolag som odlar, tillverkar och distribuerar medicinsk cannabis i Danmark, men också för bolag som vill exportera sina produkter inom detta segment.
Ett bolag som har ambitionen att vända upp och ned på denna marknad med hjälp av en sofistikerad odlingsteknik, är danska DanCann Pharma A/S som mellan den 7 oktober och 23 oktober genomför en IPO, följt av en börsnotering på Spotlight Stock Market, indikativt den 12 november.
Avancerad produktionsanläggning för vertikal odling
DanCann Pharma grundades 2018 och är ett av de bolag som deltar i det danska pilotprogrammet för medicinsk cannabis. Bolaget har erhållit en licens för hantering av euforiframkallande substanser och odling och hantering av cannabis för medicinsk användning av den danska läkemedelsmyndigheten (Danish Medicine Agency). DanCann jagar nu de återstående licenserna som skall göra det möjligt för bolaget att importera och producera medicinsk cannabis för försäljning inom Danmark och för export, i ett första steg på Europamarknaden.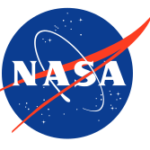 I våras genomförde DanCann en private placement (pre-IPO) om 23,9 MDKK med en pre-money värdering på 31,5 MDKK. Denna finansiering säkerställde likvid för att bygga bolagets första produktionsanläggning, BIOTECH PHARM1.
Denna inomhusodling baseras på den vertikala aeroponics-modellen – där de nödvändiga växtnäringsämnena tillförs rötterna i en vattenlösning – en odlingsteknik som har utvecklats av NASA och som enligt bolaget, och i den egna anläggningen, kommer att bli en av de mest avancerade och effektiva i Europa.
Börsnotering och IPO
Mellan den 7 oktober – 23 oktober genomför DanCann alltså en nyemission på 30 MDKK som blir det sista steget innan bolaget börsnoteras på Spotlight Stock Market.
Bolaget har erhållit teckningsförbindelser om totalt cirka 22,5 miljoner MDKK, motsvarande totalt cirka 75 procent av emissionsvolymen.
Vd kommenterar
BioStock kontaktade vd och grundare Jeppe Krog Rasmussen för att få veta mer om bolaget och dess visioner.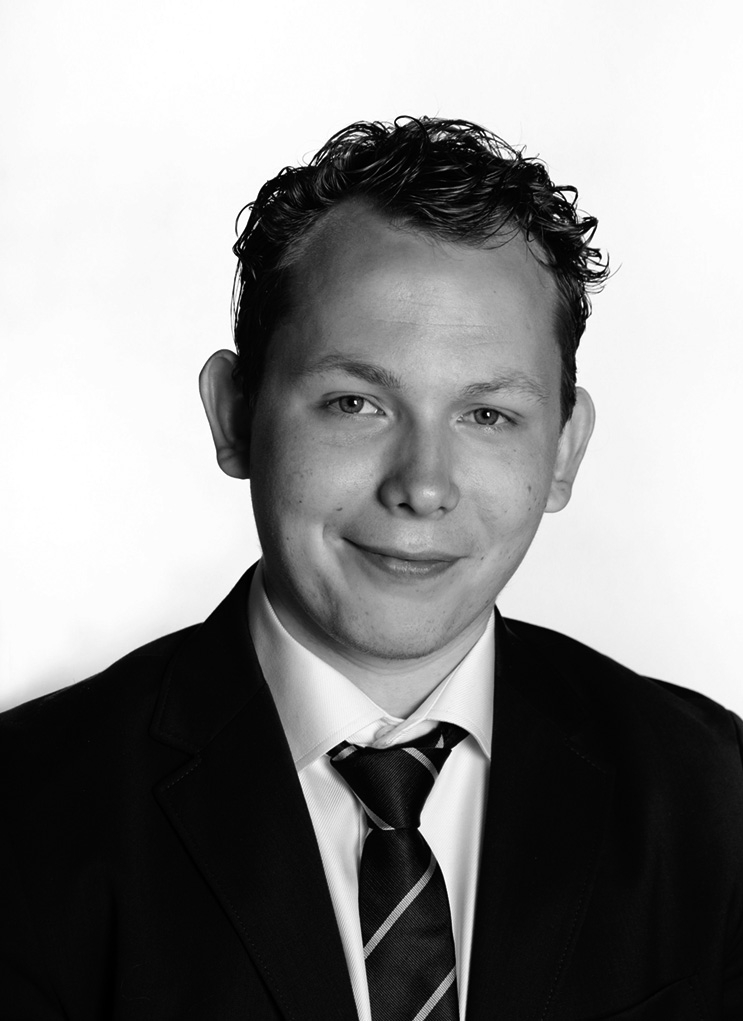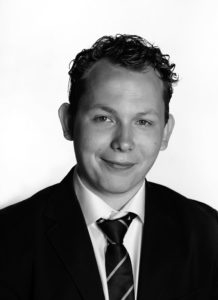 Jeppe Krog Rasmussen, what business opportunities did you see when the pilot program for medical cannabis was launched in Denmark two years ago?
– DanCann Pharma was established due to the poor access to cannabinoid-based drugs and pharmaceuticals, and people instead went looking for the illegal market. For that reason, DanCann Pharma today works with the mission of securing access to treatments with quality assured cannabinoid substances.
– Our mission is rooted in unlocking the potential of cannabinoid medicines to address serious medical conditions with limited treatment options to contribute to the enrichment of quality of life for patients around the world through the creation of innovative pharmaceuticals.
– Through its legislation, Denmark has achieved a unique position on the European market. The majority of countries in Europe are highly dependent on imports as they have no or partially limited production (quota based). Denmark, in contrast, has no limit on how much medical cannabis can be produced. Also, the new export legislation gives the Danish manufacturers access to large markets in the form of neighbouring countries, since Denmark is one of the only countries in Europe that is allowed to export medical cannabis.
– With this advantage regarding export regulation, the Danish manufacturers can capture the market before it is established. The European market is so far characterised by the large number of countries with patient schemes, and by the very narrow supply of manufacturers.
If you were to introduce DanCann to our readers, how would you briefly describe the company?
– DanCann Pharma was founded in 2018 and we make and handle prescription (Rx-pharmaceuticals) and over-the-counter (OTC) pharmaceuticals mainly focused, at the moment, on pain patients with alternative needs and management to handle their illness, covered by the Danish Pilot Programme for medical cannabis – with future targets for further and new patient groups and segments.
– As a company, we have a clear vision of improving health and the quality of life for patients. Our dream is to create tomorrow's new cannabis- and cannabinoid-based pharmaceuticals by focusing on being a vertically integrated company. We aim to do this by establishing one of the most advanced and efficient cannabis cultivation sites in Europe, the BIOTECH PHARM1, as well as focusing on taking novel cannabinoid-based API-pharmaceuticals to the market, instead of solely focusing on full-spectrum oils, through differentiated innovative drug administration systems.
Can you elaborate on DanCann's business model?
– We are a vertically integrated company with upcoming activities spanning from genetic development (research into novel cannabinoids) to the formulation of the pharmaceutical. Our business plan has several tracks, including, imports / distribution, R&D, and own in-house production (cultivation, extraction, refining and formulation).
– DanCann Pharma aims to produce standardised active pharmaceutical ingredients (APIs). These products will be used in our own intermediate products as well as in the pharmaceutical industry and meet the needs of large and small drug developers.
– The aim is to ensure the delivery of a standardised, quality assured and analysed pharmaceutical quality cannabinoid-based product.
– The next step is in-house production lines where the active ingredients will be formulated for pharmaceuticals in several different dosing technologies with the result of various, patient-friendly products.
What are the company´s patient target groups?
– By extraction and isolation of rare and novel cannabinoids, not available at the market presently, our aim is to provide new, alternative treatment options for a number of patient groups. For example, numerous pre-clinical studies have indicated that specific rare cannabinoids (such as THCV – a homologue to THC), provides new treatment options for various metabolic diseases such as diabetes and eating disorders.
– DanCann Pharma's products will during the first years be targeted at the current patient groups in the Pilot Programme until we see a more liberalised system of medical cannabis globally. Within our short / middle term strategy the targets are patients with treatment recommendations recommended by the authorities (DMA), including multiple sclerosis, chronic pain, spinal cord injury, and nausea (vomiting) as a result of chemotherapy treatment of various cancers. Patients undergoing treatment with chronic pain are considered as the main target group.
– The strategy is based on short- and long-term goals for the company. Brand-awareness through our new GTM-strategy to meet the many patients' need for quality assured treatment (at an affordable price) as soon as possible by imports – as well as the company's middle- and long-term targets through the company's investments in the development of new pharmaceuticals.
Can you tell us something about the team behind the company?
– Through our board of directors, management, and team, we have extensive experience in working with pharmaceuticals, from R&D to distribution. We have built a strong team consisting of biologists, engineers and pharma-experienced staff who know the procedures regarding approval processes, dialogue with the Danish Medicines Agency, and distribution of pharmaceuticals. To this end, we are in the process of building our department regarding the heavy part of our research (clinical aspects, research, and development, etc.) through strategic partnerships (companies and universities).
Your cultivation technology was originally developed by NASA, how does this process work?
– The cultivation technique – called Vertical aeroponics – was originally developed by NASA in the late 1960s, when the space agency was conducting R&D regarding growing crops in space.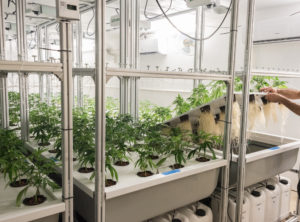 – The main concept of aeroponics is growing plants in an air/mist environment with no soil and very little water and fertiliser. The roots of the plants are dangling freely in the air, while a computer controls the irrigation by spraying a fine, nutrient-rich mist on the roots. Unused water is recaptured and recirculated, which means the method can reduce water and fertiliser use by 90 per cent. DanCann Pharma has chosen to utilise this technique in closed and hygienic climate-controlled premises for soil-free (no contaminants) and pesticide-free cultivation for production of pharmaceutical cannabis- and cannabinoids.
– A central AI controls and monitors all elements during production, ensuring consistency and uniform quality year-round. We can handle and regulate crucial conditions during the cultivation period, such as temperature, humidity, light, watering, and other factors, all of which can affect quality, uniformity, and strength. Not only does Aeroponics provide the highest degree of control and automation, but it also increases efficiency and yield by up to more than 200 per cent compared to the greenhouse industry standard single layer, bench type cultivation.
– This is achieved by maximising footprint and growing in multiple layers.  Aeroponics gives DanCann Pharma the best ability to control the grow environment – which ultimately dictates the quality and expression of Cannabinoids.
How big is the market that you are aiming for?
– In 2018, the Danish pharmacies dispensed pharmaceuticals for circa 7.6 billion DKK calculated in the pharmacy's purchase prices. Pharmaceuticals for the nervous system were the most widely traded Rx-pharmaceutical group. With revenue of DKK 1.7 billion, it accounted for 22.15 per cent of the pharmacies' total Rx-pharmaceutical sales.
– In relation to patient groups associated with the Pilot Programme, these together represent a market value of circa 2 billion DKK, based on Rx-pharmaceuticals delivered in Denmark.
– Due to new data and research, statistics show that of patients who use or have used cannabis as a medicine, only 21 per cent have been prescribed it from a physician, and the rest, approx. 80%, have obtained it from the illegal market.
– If we take the above into consideration, there should be a significant unreleased potential in this market segment. In a more mature market, including access to cheaper treatment and easier access by physicians, the market can expect an uptrend of circa 400 – 500 per cent according to this data.
– In Denmark alone, DanCann Pharma has already access to a full market value potential of up to 250 MDKK (2019 numbers) in revenue, according to currently available statistics for sales of medical cannabis.
Are clinical trials required before the finished products can reach the patients?
– When it comes to clinical trials, medical cannabis has gone its own way. In addition to the traditional system, generally speaking, no clinical research is required regarding the active substances in the preparations. In relation to the entry barriers, it is a requirement to have facilities and quality systems in accordance with GACP and EU-GMP, which has also been a major process for us and all our competitors since this field is completely new, especially also regulatory.
– Medical cannabis should be seen as an alternative to those that have not had a beneficial effect of conventional medicine and it is important to say that medical cannabis in the majority of countries currently continues to function as so-called "unapproved medicine" – and in many cases functions as medicines on delivery permit, however, with smaller barriers to being considered for treatment, of course this is different in different countries.
– In order to obtain a wide EU / Europe marketing authorisation, clinical evidence is required.  Currently only GW Pharmaceuticals with Sativex and Epidiolex are approved preparations in Europe.
»I am convinced that our business idea represents an excellent opportunity to exploit a yet undeveloped market where our competitors are lagging with aging technology. I hope you will be part of this journey – from idea to launch – and help us change the world« – Jeppe Krog Rasmussen, CEO DanCann Pharma
You are now carrying out a rights issue where you have secured subscription commitments of 75 per cent of the amount. How will the issue proceeds be used?
– Since we work with pharmaceuticals, the entry barriers are incredibly high. This equates to large capital requirements and as we have experienced enormous interest from the investment environment, we saw a rights issue as a natural next step. Earlier this year, the company completed a Private Placement (Pre-IPO) of 35 million SEK in Stockholm, which was oversubscribed.
– Where many others have chosen to make partnerships with Canadian and Israeli companies by various creative joint-venture structures, we have chosen to take full control ourselves – and thereby be the master of our own future and strategy.
– The proceeds from the IPO is raised to meet the goals that the company has set, which is to obtain the necessary approvals with regard to the various processes involved in BIOTECH PHARM1 and BIOTECH PHARM2 and associated licenses through the DMA and to integrate in the Scandinavian markets.
The issue includes a warrant (TO 1) that can be exercised in September 2021. What are the conditions for TO 1 and how much capital can it contribute to the company?
– The warrants can be exercised during the period 1 September 2021 to 17 September 2021. Each warrant gives the right to subscribe for 1 share in the company for an exercise price of DKK 6.00 per share (DKK 4.50 per share in the IPO). If all warrants are subscribed for in the offer, and all warrants are exercised during the warrant exercise period, the proceeds received from such an exercise will amount to DKK 16 008 000 (before issue costs).
– The warrants are intended to take the company to a European commercial scale (both in terms of manufacturing and penetration of new markets) based on the proof-of-concept and know-how achieved during the company's first 3-4 year based on its integration into the Scandinavian market.
In September, you signed your first delivery agreement with MediPharm Labs for the import of new products, tell us more!
– MediPharm Labs specialises in the production of purified, pharmaceutical quality cannabis oil and concentrates and advanced derivative products utilising a Good Manufacturing Practices-certified facility with ISO standard-built clean rooms. MediPharm Labs has invested in an expert, research-driven team, state-of-the-art technology, downstream purification methodologies and purpose-built facilities with five primary extraction lines for delivery of pure and precision-dosed cannabis products for its customers.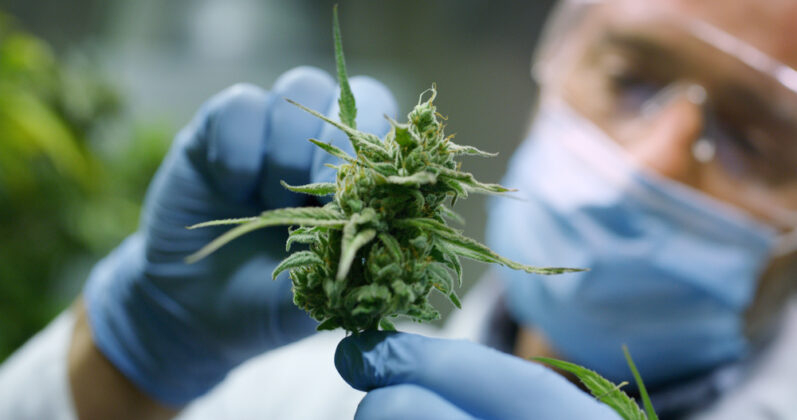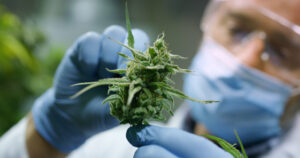 – In April 2020, we entered a dialogue with the Australian division of MediPharm Labs with a plan to investigate the import of products for the Danish Pilot Programme. In July 2020, we signed the first Letter of Intent (LOI) with MediPharm Labs, which in September 2020 was followed by a supply agreement after a long investigation regarding quality and requirements.
– We are excited and proud to have announced our partnership with MediPharm Labs. Medical cannabis is still relatively new, and it has been a huge challenge to find qualified suppliers of products to the Danish and European markets. However, we seem to have solved this now.
– DanCann Pharma expects to have these approved for the Danish Pilot Programme and the Danish market by the Danish Medicine Agency during Q1 2021.
What milestones do you expect DanCann to achieve in the next 12 months?
– DanCann Pharma intend to secure access to cannabis- and cannabinoid-based pharmaceuticals and treatments. Current statistics show that approximately 80 per cent of all Danish patients acquire their medication from a source other than the healthcare system – with no idea of the content and safety of the product. This needs to change. Therefor it is the company's, and my own goal that DanCann Pharma meet these needs as soon as possible. Within the next 12 months, the aim is to have at least three products on the market for the Danish patients.
– In addition, we must continue to build on the good groundwork we have already done, as well as launch our next facility (BIOTECH PHARM2) around intermediate production. In addition to this we must gain even more knowledge as well as proof-of-concept that will help shape the company.
– BIOTECH PHARM1 is expected to be operational during the first quarter of 2021, at approximately the same time as we expect to have the first imported products approved by the Danish Medicines Agency and ready for sale. This will be followed by a huge amount of work on creating sales channels, initially for our imports, but these must also show the way when we have our own Danish-produced products ready for the market.
– Over the course of the next year, we will have a huge workload in connection with both of our facilities, BIOTECH PHARM1 and BIOTECH PHARM2, e.g. in the form of recruitment for these facilities. In connection with our facilities, much work also awaits us in terms of compliance to different standards (GACP, EU-GMP, etc.) as well as their qualification and validation.
Any concluding words to prospective new shareholders?
– I am convinced that our business idea represents an excellent opportunity to exploit a yet undeveloped market where our competitors are lagging with aging technology. I hope you will be part of this journey – from idea to launch – and help us change the world.
Innehållet i Biostocks nyheter och analyser är oberoende men Biostocks verksamhet är i viss mån finansierad av bolag i branschen. Detta inlägg avser ett bolag som BioStock erhållit finansiering från.
Prenumerera på BioStocks nyhetsbrev