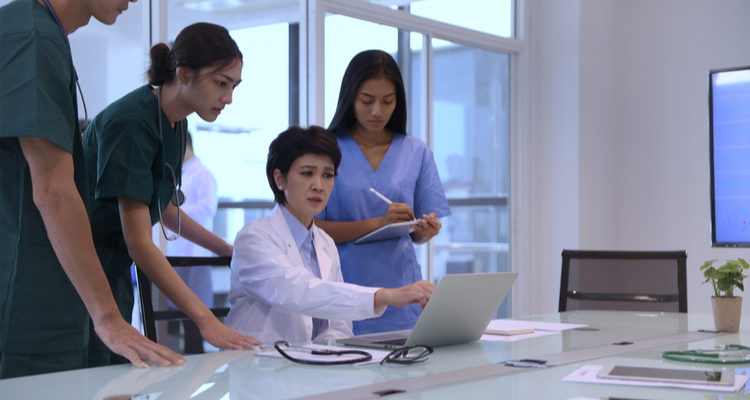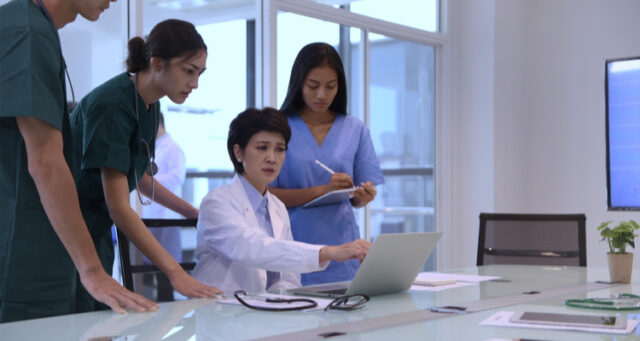 Samarbete med Radboud tar Idogen allt närmare klinik
En av cellterapibolaget Idogens mest betydelsefulla milstolpar under förra året uppnåddes när man slöt ett samarbetsavtal med välrenommerade Radboud University Medical Center i Nijmegen, Nederländerna. Avtalet gäller produktion av Idogens tolerogena cellterapi och är ytterligare ett viktigt steg på vägen till kliniska studier på svårt blödarsjuka patienter. BioStock kontaktade professor Jolanda de Vries, ansvarig för arbetet med Idogens cellterapi på Radboud, för att höra mer om processen och vad hon ser som mest spännande med Idogens projekt.
Idogens behandling bygger på de dendritiska cellerna, vita blodkroppar som styr hur andra immunceller agerar mot kroppsegna och främmande molekyler. Genom att omprogrammera patientens egna celler och tillföra Idogens s.k. toleransinducerare samt en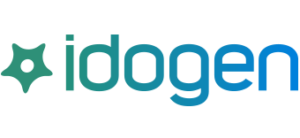 sjukdomsspecifik antigen, skall Idogens behandling förhindra oönskade och skadliga immunreaktioner.
Bolaget driver tre utvecklingsprojekt: IDO 8 för blödarsjuka (hemofili A), IDO T för organavstötning efter transplantation (njurtransplantationer med levande donator) samt IDO AID som riktas mot sällsynta autoimmuna sjukdomar. Av dessa är det IDO 8 som har kommit längst och bolaget genomförde nyligen en emission om 29 Mkr för att bl.a. fullfölja de förberedelser som krävs för att påbörja kliniska studier med IDO 8 under 2021.
Samarbetspartner med omfattande erfarenhet
En viktig del i det här arbetet är att säkerställa effektiv och högkvalitativ produktion av bolagets cellterapi. Det är här Radboud University Medical Center och professor Jolanda de Vries kommer in i bilden. Professor de Vries och hennes kollegor i Nederländerna är världsledande när det gäller forskning och produktion av cellterapier baserade på dendritiska celler, med särskilt fokus på onkologi, och har mer än tjugo års erfarenhet inom området.
Samarbetet med Idogen syftar till att anpassa Idogens teknologiplattform till klinisk användning och säkerställa en regulatoriskt riktig produktionsprocess. Radbouds omfattande erfarenhet av att ta cellterapier baserade på dendritiska celler till patienterna i kombination med Idogens interna expertis, torde båda gott för samarbetet.
BioStock har talat med professor Jolanda de Vries för att få veta mer om hennes tankar om cellterapibehandlingar och samarbetet med Idogen.
Professor de Vries, could you start by telling us a bit about your groups' main achievements within the area of cell therapy?
– Our main achievement over the years is that we have been able to generate dendritic cells for application in humans, in patients. During the past 20 years, we have developed protocols for monocyte-derived dendritic cells and tested all kinds of scientific laboratory findings, including giving the dendritic cells special functions to be exerted in vivo, i.e. in the patients themselves.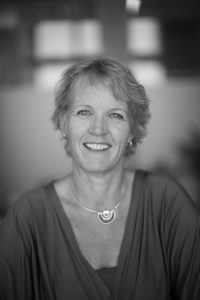 – We have developed a protocol to directly isolate naturally occurring dendritic cells from the patient. We have treated many prostate and melanoma cancer patients. In these latest trials, we discovered that dendritic cells directly isolated from the patients' blood were doing much better than the ones we had previously generated from monocytes. Therefore, we started a large phase III trial, with 150 patients. To make vaccines for 150 patients in one year was a major achievement from our lab, resulting in quite exciting times. Now, we are awaiting the results of this trial and hopefully they will be positive.
– Through the years, we have gained really important and valuable knowledge on cell manufacturing in general. We already perform T-cell manufacturing, and our latest achievement is generating tolerogenic dendritic cells together with Idogen. It is really nice that we can use our expertise in making dendritic cells for indications other than cancer in this partnership with Idogen.
Why, in your opinion, is cell therapy such an interesting technology when it comes to treating patients?
– We believe that cell therapies are very interesting for treating patients because there are hardly any side effects, at least in cancer. We did not observe any severe side effects in the 150 patients we treated during our clinical phase III study. Minor injection side reactions or a discomfort during apheresis (the large blood draw performed for the generation of dendritic cells) are observed, but in general cell therapy is well tolerated.
– Patients appreciate treatment with their own cells; they like the idea that their own body can fight the disease, and they become very committed as they are the ones in charge, and that is very important.
– In the future, it may be challenging to treat every patient with his/her own cells. But in the meantime, we can learn a lot; for example, what are the crucial factors for these cells and how do we equip them better? By learning, we might be able to develop the next generation of cell therapy. In particular, in-depth analyses by immune monitoring of patient-derived samples can help us optimise the therapy. We might be able to find out which cells we need to target directly in the body of the patients. This would open avenues for the generation of more "off-the-shelf-products" that can be used for multiple patients.
» Working together will bring innovative cell therapy to the clinics much quicker and will be cheaper, all for the benefit of patients. Therefore, we really see our collaboration with Idogen as great opportunity – we can share our significant experience with them, but it is also a win for ourselves as we learn other techniques, new culturing procedures and how to set up novel cell manufacturing methods.« — Professor Jolanda de Vries, Radboud University Medical Center
What would you say are the key things you have learnt from working with cell therapy?
– We have learned that generating cell products is impeded by the many rules and regulations. Cellular products are patient-specific and therefore variable, a difficult feature for the manufacturing of medicinal products.
– Developing a validated production process is crucial; however, in my opinion, looking at the cell cultures is also important for the generation of a fully functional cell product. During the years, we have learned how to generate these highly functional cells. Most importantly, we learned that a dedicated team working in the cell manufacturing facility is crucial. Our team members love to work with cells and strive to make the best product they can and to make it available to patients.
What was the reason Radboud University Medical Center started the collaboration with Idogen?
– Our experience has also taught us that collaboration is very important. We are experts in generating cellular products, while other facilities are experts in making peptides; putting our strengths together in a collaboration can lead to many more achievements.
– This is also the reason for starting this collaboration with Idogen. Making dendritic cells is our expertise and others should benefit as much as possible from our knowledge. It is very inefficient if others have to set up similar workflows as we have done, especially since it is a very lengthy and laborious procedure. So, collaboration saves a lot of time.
– Working together will bring innovative cell therapy to the clinics much quicker and will be cheaper, all for the benefit of patients. Therefore, we really see our collaboration with Idogen as great opportunity – we can share our significant experience with them, but it is also a win for ourselves as we learn other techniques, new culturing procedures and how to set up novel cell manufacturing methods.
– Importantly, our collaboration might not be limited to producing the cell product – it could expand towards determining the efficacy of the cell product in patients. Therefore, extensive immune-monitoring is very important. Itis really exciting to investigate the blood of the first patients because it helps answer one of the main questions: did the cells induce a response or not? The development of biomarkers will be of utmost importance to determine clinical efficacy.
– We learned that this is not trivial in our cancer patients. Just minor responses in the body might already be clinically relevant. We hope that the techniques already developed by Radboud University Medical Center and the new techniques developed at Idogen can be combined in immune-monitoring strategies to examine the treatment-induced changes in the patients.
What do you find particularly exciting about this project?
– It is an exciting project and it is an exciting product as well. Hemophilia A expressing FVIII inhibitors is a completely novel indication/disease for us. We have so far only worked with cancer patients where it is challenging to get good immune responses. However, turning the immune system off for certain antigens (creating tolerance) is a new field for us, and that is why we are excited to work together.
– Furthermore, it is also nice to collaborate with people who are really excited about their product, and this in turn makes us enthusiastic about the collaborative project. Now that we have started the project with Idogen, it really feels as a collaboration and we try to create the best possible outcome together.
Innehållet i BioStocks nyheter och analyser är oberoende men BioStocks verksamhet är i viss mån finansierad av bolag i branschen. Detta inlägg avser ett bolag som BioStock erhållit finansiering från. 
Prenumerera på BioStocks nyhetsbrev