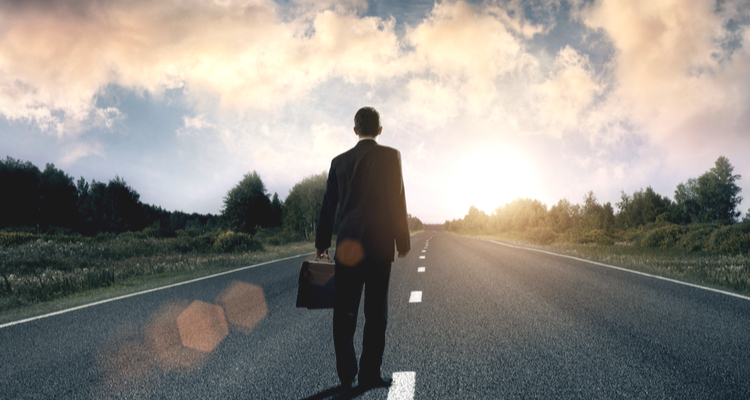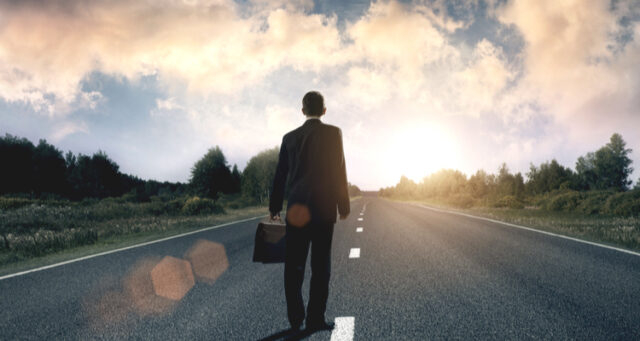 2cureX avancerar planenligt mot IndiTreat-lansering
Covid-19-pandemin medför just nu en tung belastning för sjukvårdssystem och företag världen över. Flera sjukhus som genomför, eller planerar att genomföra, kliniska prövningar har tvingats senarelägga dessa för att tillgodose behoven hos den ständiga tilltagande strömmen av Covid-19-patienter. Det finns dock några undantag och ett av dessa är danska 2cureX som trots den pågående pandemin kan fortsätta rekrytera patienter till sin pågående studie med IndiTreat hos patienter med kolorektalcancer. BioStock har talat med bolagets vd, Ole Thastrup, för att få veta mer.
Ett bolag som delvis har lyckats undvika en potentiell Covid-19-effekt i form av försenade kliniska studier är 2cureX, ett danskt bioteknikbolag som för närvarande genomför kliniska tester med sitt funktionella precisionsmedicinverktyg IndiTreat.


IndiTreat-testet har utformats för att hjälpa läkare och annan vårdspersonal att avgöra vilken cancerbehandling som är optimal för varje enskild cancerpatient. Testet går till så att tusentals 3D-mikrotumörer (tumouroider) tas fram baserat på ett litet vävnadsprov från patientens primära tumör eller metastaser. Dessa mikrotumörer matchas sedan med samtliga tillgängliga cancerläkemedel, både de som redan finns på marknaden och de som befinner sig i kliniska prövningar. IndiTreat förser sedan klinikerna med en prognos för hur patientens tumör skulle svara på respektive behandling och kan därmed ge information om vilket behandlingsalternativ som kommer att vara den mest effektiva för att reducera mikrotumörens storlek.  
Läs mer om hur IndiTreat fungerar här.  
Läs mer om hur Covid-19 påverkar kliniska studier här.
Den huvudsakliga kliniska studien fortsätter enligt plan
I veckan meddelade 2cureX att den pågående kliniska prövningen med IndiTreat i patienter med metastaserande kolorektal cancer håller utsatt tidsplan. Patientrekryteringen vid Vejle universitetssjukhus fortsätter som planerat och den 20 mars 2020 hade man rekryterat 37 av de 45 patienterna som ska ingå i den kliniska valideringsstudien. De slutliga studieresultaten kommer att meddelas när den sista patienten har behandlats och genomgått en uppföljande CT-röntgen. Bolaget vidhåller att man fortfarande siktar på att meddela resultate under Q3 2020, och därefter planeras lanseringen av IndiTreat inom kolorektalcancer.
Det här är viktiga besked från 2cureX som har gjort stora framsteg under de senaste månaderna då man gått från att vara ett FoU-bolag till att vara ett bolag i kommersiell fas. Läs mer. I slutet av förra året lanserade bolaget ett Early Access-program (Pre-Launch) i syfte att lyfta fram IndiTreats potential och göra testet tillgängligt för patienter genom ett antal samarbeten med kliniska partners. Lanseringen av IndiTreat inom kolorektalcancer på den europeiska marknaden har sedan tidigare varit planerad till andra halvåret av 2020, och den tidsplanen ligger fortfarande fast.
Läs mer om några av 2cureX senaste samarbetsavtal här.
2cureX's vd kommenterar det nuvarande läget
BioStock fick chansen att tala med 2cureX vd Ole Thastrup för att ta del av hur han ser på de utmaningar som Covid-19 innebär samt dess effekter på 2cureX kliniska studier.
Ole Thastrup, the Covid-19 outbreak has forced several clinical trials to be delayed. How did you manage to escape this obstacle for the clinical validation trial of IndiTreat in colorectal cancer patients?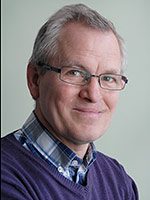 – It is at the full discretion of the hospitals running the clinical trials whether these trials can continue, and at what speed. Our clinical partner, Vejle University Hospital, has decided to continue the patient recruitment for this trial as it has direct influence on the treatment of these patients. Further, the trial is in its late stage, and therefore should be run to conclusion at its normal pace. We greatly appreciate the hospital's decision of helping these patients who are a very difficult situation.
How important is it for 2cureX that this trial remain on track for finalisation in Q3 2020?
– The most important event for 2cureX in 2020 is the launch of IndiTreat within colorectal cancer. 2cureX has the CE-IVD certification in place and can therefore start selling IndiTreat into the market. The data from the latest colorectal cancer study will greatly strengthen the uptake of the test in the hospital environment.
Vejle University Hospital is doing the patient recruitment. How are they effected by the outbreak if at all?
– At the moment the region in which Vejle University Hospital is situated is less burdened by the outbreak when compared to the capital region of Copenhagen. However, the hospital is preparing for Covid-19 patients coming in.
However, the clinical programs in ovarian cancer and pancreatic cancer, which were started later and have thus not come as far, will be facing delays. Do you know how long these delays could last?
– As mentioned before, it is at the full discretion of the involved hospitals to decide when normal operation and patient recruitment can be reestablished. It is our impression that treatment of life-threatening diseases like late stage cancer will have the highest priority when the severity of the corona crisis starts wearing off.
Do these delays concern you?
– No, it does not concern me. The studies will still be conducted – the only concern is how long the delay will be. There is a tremendous medical need to improve treatment of both pancreatic and ovarian cancer patients. We therefore hope we can get back on track shortly.
How does the current situation affect the commercialization of IndiTreat overall?
– The market introduction of IndiTreat for colorectal cancer will not be delayed. Our preparation for launch is running as planned, and I hope that most of Europe has passed the Covid-19 peak in the second half of 2020 – allowing hospitals to return to normal. It is important in this somewhat chaotic situation to remember that the biggest challenge to the health care system is treating the steadily increasing number of cancer patients. We expect IndiTreat to become a valuable tool in the oncologist's armory of individualizing cancer treatment; and maybe in some cancers to turn them into chronic diseases.
Innehållet i Biostocks nyheter och analyser är oberoende men Biostocks verksamhet är i viss mån finansierad av bolag i branschen. Detta inlägg avser ett bolag som BioStock erhållit finansiering från.
Prenumerera på BioStocks nyhetsbrev