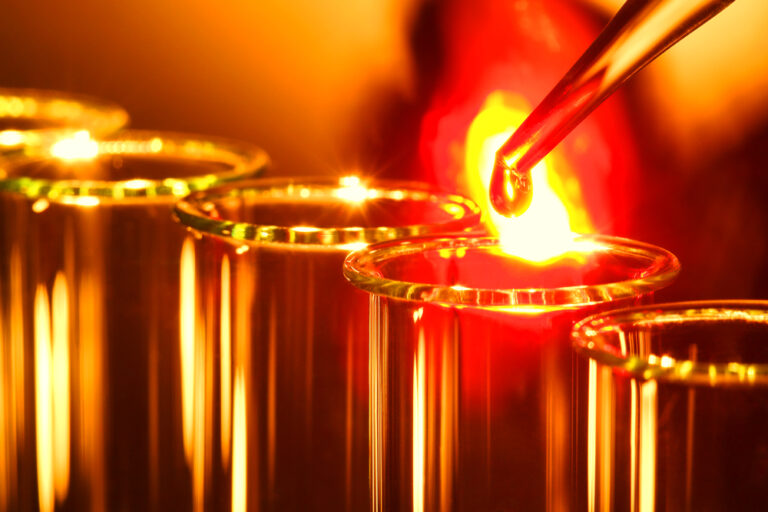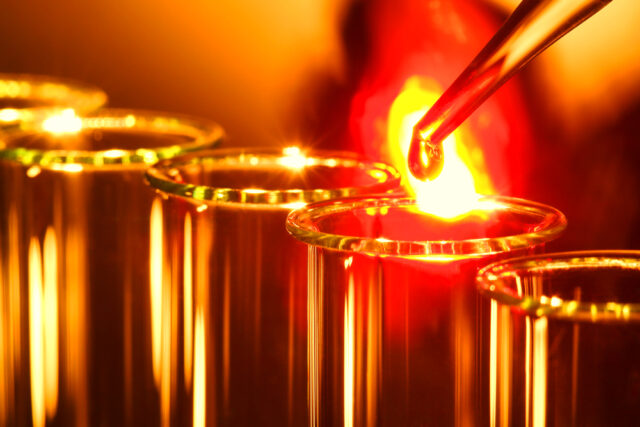 Oncology Venture advancing in all priority programs
Treatment outcomes in cancer care could be significantly improved if there was a way to identify whether or not each individual patient was likely to respond to a specific treatment. Danish biotech Oncology Venture has developed a platform technology to enable such predictions through drug-specific companion diagnostics. BioStock has delved into the major events for the company, post management reform.
Oncology Venture (OV) develops cancer drugs for personalized treatment guided by its proprietary Drug Response Predictor (DRP) technology. With a new management team that took office in September, the company is now accelerating selected programs towards market after a fully subscribed rights issue.
The OV project portfolio consists of seven clinical stage cancer drug candidates, with a priority pipeline of three candidates; 2X-121, a PARP inhibitor in Phase II development for the treatment of ovarian cancer; Dovitinib, a pan-tyrosine kinase inhibitor (TKI), which is advancing towards an intended pre-NDA meeting with the U.S. FDA during the first half of 2020 for treating renal cell carcinoma; and IXEMPRA (Ixabepilone), a US-approved microtubulin inhibitor for the treatment of breast cancer, heading towards an intended Phase 2 trial in the EU during the first half of 2020.
The Drug Response Predictor (DRP)
Alongside its drug candidates, Oncology Venture uses its proprietary DRP biomarker platform to create drug-specific companion diagnostics to identify whether a patient, given the genetic signature of his/her cancer, has a high likelihood of responding to the particular cancer treatment. The DRP platform is a highly validated, advanced bioinformatics system that couples drug response data from cancer cell lines with actual patient response data from prior human clinical trials to create a "virtual tumour" that predicts how the real tumour will respond to a given cancer drug.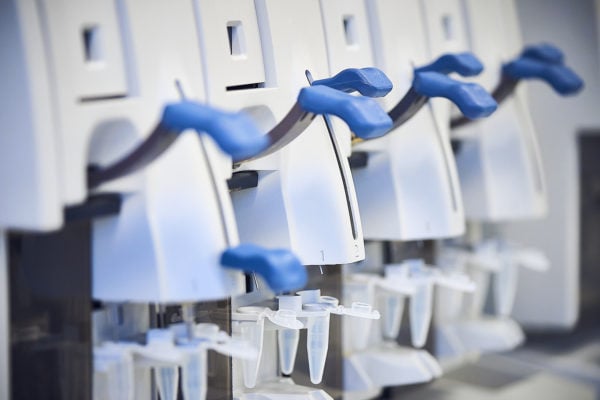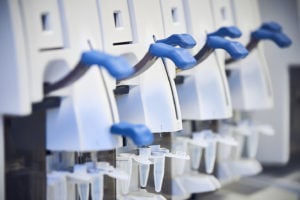 So, what makes patient selection so important? No cancer treatment works for all patients, even though they may have the same type of cancer. Using DRP allows for a precision medicine approach, both to screen patients for inclusion in clinical trials and, eventually, for determining which patients may benefit from the treatment in clinical practice following approval of the drug.
In the clinical trial setting, a DRP biomarker score cut-off is set, whereby only patients who present a DRP score above the cut-off will be selected for enrolment and treatment. By selecting a likely responsive patient subgroup as the treatment cohort in a clinical trial, the resulting treatment effect is likely to improve.
This means that the DRP-guided approach reduces the risk of trial failure, and, in the long run, it improves the likelihood that a drug can be approved, compared to when it is tested in a general patient cohort. This approach also results in better patient outcomes and reduced health care costs.
Upon market approval of each drug, Oncology Venture will be able to offer a treatment approach with a personalized medicine product. This results in a competitive advantage for the company over non-personalized therapeutics.
All cancer types can be addressed

DRP has proven its ability to provide a statistically significant prediction of the clinical outcome from drug treatment in cancer patients in nearly 40 clinical studies thus far. The DRP platform can be used in all cancer types. Since 2005, OV has submitted over 20 patent applications covering DRP biomarkers for approximately 70 different cancer drugs.
The competitive advantages provided by coupling DRP companion diagnostics with drug development programs gives Oncology Venture a beneficial position in terms of outlook to out license, sell, or commercialize a candidate either on their own or through a partnership.
A new experienced management at the helm 
In September 2019, Oncology Venture replaced its senior management team, including both the CEO and the CFO, with a new, highly experienced, commercially focused executive team. Subsequently, a new issue of SEK 100 million was announced with pending subscription options for an additional SEK 300 million. On December 5 th, 2019 the company announced that the rights issue was fully subscribed, and that Oncology Venture will receive net proceeds of approximately SEK 84 million. The attached warrants may be exercised during multiple periods during 2020 and 2021.
CEO Steve Carchedi – whom BioStock recently had the opportunity to interview  – has now steered the company away from the technology development focus, to a focus on commercialization.
»We will be the first and only company that is offering a best-in-class diagnostics tool that will transform the way cancer is treated. For sure many patients will be benefitting from one or more of our products, including the DRP, and we will be recognized as a technology leader in the field« — Steve Carchedi, CEO Oncology Venture
In a separate interview, the company's Chairman of the Board, Duncan Moore, talked about his view on how effective management can transform a company and how someone as experienced as Carchedi ended up taking the helm of the company. He also commented on the new commercial strategy that is reshaping the company:
»Oncology Venture has truly extraordinary promise in my view. With a bit of luck and the right management team as well as the required capital we have the potential to make a big difference to the way clinical oncology is practiced. It was increasingly clear that the company needed to transition from a science and research enterprise to a commercial enterprise so that we could gain the necessary traction with the marketplace« — Duncan Moore, Chairman of the Board of Oncology Venture
The new commercial strategy
Since September 2019, the new management team has set a new strategy that focuses on commercialization to advance the company's priority drug programs and drive shareholder value. Four major changes are at the foundation of how the company will be managed going forward:
Focused pipeline development giving highest priority to the development of Dovitinib, IXEMPRA (Ixabepilone), and 2X-121 and focusing the financial resources on those key programs.
Commercialization of the company's core DRP technology becomes a fundamental goal.
Predictable financials: the company will use investor funds prudently, efficiently and ensure solid financial controls.
Driving shareholder value will be paramount to the company activities, focus, efforts, and spending.
An eventful half year
To sum up 2019 for Oncology Venture, let´s take a look at the events that occurred after the new management took office and how the new commercial strategy was implemented.
On September 4th, Oncology Venture appointed the new CEO and CFO and proposed a rights issue to facilitate the focused commercial strategy. Two weeks later, the company presented positive data at the European Society for Medical Oncology (ESMO) Annual Congress on DRP as a companion diagnostic tool for fluorouracil (5-FU) treatment in colorectal cancer.
To follow up on that, Q4 has provided some important updates regarding their three top priority programs.
2X-121 – targeting advanced ovarian cancer
On November 12th, Oncology Venture announced it was advancing towards the next milestone in its clinical development of 2X-121.
2X-121 (formerly E7449) is a small molecule targeted inhibitor of Poly ADP-Ribose Polymerase (PARP), a key DNA damage repair enzyme active in cancer cells, which was originally developed by Eisai.
The drug is currently being evaluated for the treatment of advanced ovarian cancer in a DRP-guided Phase 2 clinical trial at the Dana-Farber Cancer Institute (Boston, USA). Thus far, eight patients are enrolled in the study, with ongoing enrolment towards a target of 30 patients.
The Company is opening a second trial site, at Guy's Hospital (London, UK) to accelerate patient recruitment. Guy's Hospital was the site of the prior Phase 1 study of 2X-121 under Eisai sponsorship. Through DRP patient selection, OV aims to provide a superior clinical benefit to ovarian cancer patients receiving 2X-121, as compared to other approved PARP inhibitors. The global PARP inhibitor market is projected to reach USD 9 billion by 2027.
»We are excited to announce the ongoing progress of our key Phase 2 clinical trial for 2X-121 at one of the world's leading cancer and personalized medicine centers. The approval and use of PARP inhibitors for the treatment of a variety of cancers is an exciting area that is rapidly expanding, and we are confident our Phase 2 study will prove the merits of our drug, together with its DRP companion diagnostic, as we advance towards approval and commercialization of this priority asset in our pipeline« – Steve R. Carchedi
Dovitinib – targeting kidney cancer
The same day, the company reached a new development milestone with Dovitinib, a small molecule pan-TKI that was previously developed by Novartis through Phase 3 trials.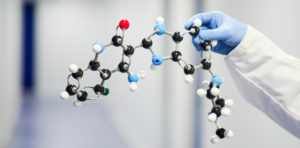 During the first half of 2020 Oncology Venture expects a pre-NDA meeting with the U.S. FDA to discuss the path to approval for Dovitinib for treating renal cell carcinoma (kidney cancer). The company's strategy is to file for "non-inferiority" in relation to the already approved compound Sorafenib. With a successful meeting, Oncology Venture will subsequently be able to file a New Drug Application (NDA) to the FDA for Dovitinib, together with its DRP as a companion diagnostic, in the second half of 2020.
Dovitinib addresses a significant unmet need for relevant treatments of renal cell carcinoma, and a number of other indications including metastatic breast cancer, liver cancer, and endometrial cancer. Annual sales of Sorafenib (Nexavar) were approximately USD 715 million in 2018. The global renal cell carcinoma market is projected to grow to USD 6.3 billon by 2022.
»We are excited to bring forward our first portfolio asset utilizing the DRP toward the next step of commercialization. Renal cell cancer continues to have a high unmet need and we hope that Dovitinib along with DRP will provide patients with an effective treatment« – Steve R. Carchedi
IXEMPRA – Targeting breast cancer
Finally, on November 13th, Oncology Venture announced it was advancing towards the next milestone in its clinical development of IXEMPRA.
OV holds an exclusive option to in-license the European rights to IXEMPRA (ixabepilone) from the pharmaceutical company R-Pharm U.S., LLC, which previously acquired global rights to the drug from Bristol-Myers Squibb (BMS). The drug has been approved in the USA since 2007 for the treatment of breast cancer.
Oncology Venture is currently advancing a protocol to evaluate IXEMPRA for the treatment of newly diagnosed breast cancer (a neoadjuvant setting) in a DRP-guided Phase 2 clinical trial, with sites planned in Europe. The Company's protocol aims towards an enrolment target of nearly 40 patients. Through use of DRP patient selection, OV aims to provide a superior clinical benefit to breast cancer patients receiving IXEMPRA, as compared to other approved therapy options. Enrolment of patients is targeted in 1H 2020
»The potential approval and use of microtubulin inhibitors, such as IXEMPRA in the front-line setting for breast cancer is an exciting therapeutic area. We are confident our Phase 2 study will prove the merits of this drug, together with its DRP companion diagnostic, as we advance towards approval and commercialization of this priority asset in our pipeline« – Steve R. Carchedi
Rights issue gives breathing space
In other words, the new management has already reached milestones in all three of its priority programs, while presenting new positive data on the DRP platform and securing solid finances with the potential of further cash inflow within the next two years. This outcome, combined with an organization whose skill set better matches the company's current position, alongside a sharper focus on fewer drug candidates selected to have the highest near-term value inflection points, gives the company several reasons to be optimistic.
BioStock will continue to monitor OV very closely to see how the new commercial strategy pans out. However, it is already clear that the company will enter 2020 in a better position compared to this time a year ago.
The content of BioStock's news and analyses is independent but the work of BioStock is to a certain degree financed by life science companies. The above article concerns a company from which BioStock has received financing.
Prenumerera på BioStocks nyhetsbrev