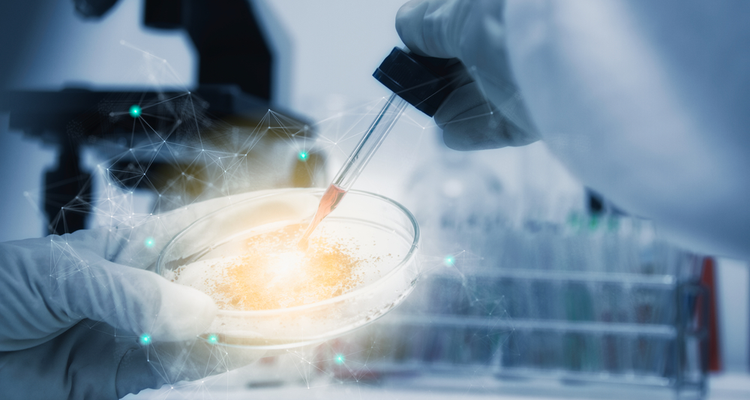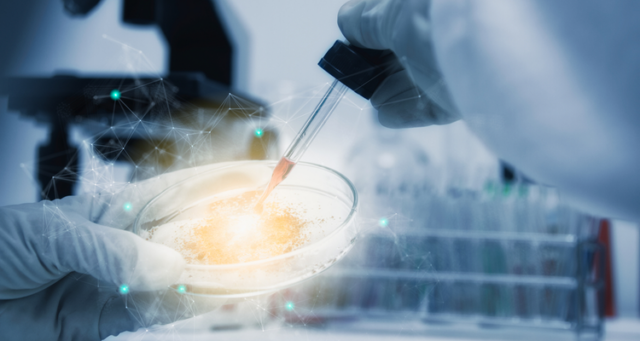 Scandion Oncology CEO: SCO-101 promises blockbuster potential
Scandion Oncology's candidate SCO-101 is being developed to fight resistance to cancer drugs. The novel mechanism of action makes SCO-101 a First-in-Class candidate, something that has not gone unnoticed in the pharma industry. BioStock reached out to Scandion's CEO Nils Brünner for a briefing on the company's accomplishments so far this year and how SCO-101 will be positioned as an innovative compound within a combination regimen for combatting drug resistance.
Despite recent advancements in cancer research, a staggering 50 per cent of all cancer patients with metastatic disease fail to respond to their cancer treatment. The reason being either that the cancer cells are resistant to drugs at the time of the primary diagnosis, or that the cancer acquires such resistance during treatment.
Thanks to this biological capability of cancer cells, the malignant tumours are able to create a favourable environment for continued growth despite treatment, putting an even heavier burden on thousands of patients' lives as well as on healthcare systems across the globe.
Scandion Oncology


estimates that the use of their main asset, SCO-101, designed to combat cancer drug resistance, would open up a new and important market segment for major pharmaceutical and biotechnology companies, thus representing a significant commercial opportunity for the company.
BioStock reached out to Nils Brünner, CEO of Scandion Oncology, for a comment on the milestones reached so for this year and the plans going forward.
Nils Brünner, could you start by giving us a brief description of the SCO-101 project – e.g. available data, stage of development and next steps?
So far, we have completed the preclinical testing as well as four clinical phase I studies. Our preclinical data demonstrate that SCO-101 increases the sensitivity to chemotherapy. Even more important, SCO-101 can revert resistance to topoisomerase I inhibitors (irinotecan), taxanes and antiestrogens – three of the most commonly used chemotherapies. We are currently analysing the effects of SCO-101 in combination with other types of anti-cancer drugs.
The clinical phase I studies showed that SCO-101 used as an oral agent is safe with very limited toxicity. We are now ready to continue clinical development and expect to enrol the first cancer patient in December 2019. This first phase II study will include metastatic colorectal cancer patients with irinotecan resistant disease.
The second phase II study will explore the effects of SCO-101 in combination with taxanes in taxane-resistant cancer patients. We are currently writing the clinical protocol for this upcoming phase II study. 
The original plan was to initiate negotiations with major pharma partners after completion of phase II, however, this timeline was recently updated. Can you tell us more about your new plans and why negotiations will start earlier than previously communicated?
– We have already seen significant interest from potential pharma partners, and this has led us to change our business development strategy. The change is that we will initiate the dialog with potential future partners immediately, instead of waiting. As a consequence, we will participate at the JP Morgan meeting in San Francisco in January 2020.
In October you announced that the report on the in vivo animal data on antibiotic resistance and SOM-001 would be extended until mid-Q4 2019 due to shortage in time slots with the provider. What practical implications will this have?
– Correct, our CRO has unfortunately been delayed with these experiments, which are, of course, critical, and Scandion Oncology cannot make any final decision on the microbiology assets before these in vivo data are available.
Another thing that happened in October was that you submitted an application to the Danish Medicines Agency for permission to conduct a clinical phase II study in patients with metastatic colorectal cancer. What are the endpoints for this study and why are you hopeful these will be reached?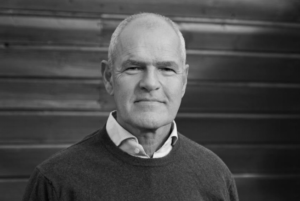 – The study is divided into two parts. In part I, cohorts of three patients will be treated with a standard dose of chemotherapy plus increasing doses of SCO-101. We will use this study to establish a safe dose of SCO-101 to be given together with irinotecan plus 5-Flurouracil (FOLFIRI).
– In the second part of the study the patients will receive the safe dose of SCO-101 in combination with FOLFIRI. The primary endpoints are safety and efficacy (objective response rate). We have included a number of secondary endpoints as well as a post-treatment analyses of predictive biomarkers. I feel confident that we will reach our endpoints because 1) all our preclinical data shows that SCO-101 can block irinotecan resistance 2) we know the mechanism of action of SCO-101 in reverting irinotecan resistance and 3) we will very carefully select patients for this study.
Assuming the study is initiated in Q4 2019, the data from the first part are expected in Q2 2020, and the final study report is to be released in H1 2021. How will you keep the market updated on the trial, and what other news flow can we expect until then?
– Yes, we will make sure that information on the study will be communicated on a regular basis. Natural time-points for communication will be first patient treated, final patient treated in the first part and last patient treated in the second part. And then of course the final results.
Following the set timelines for further development, when do you envision SCO-101 will reach the market?
– This is hard to predict. If we have very convincing data, we might be able to reach the market within a short timeline. Otherwise, after the phase II study a phase III study should be undertaken. Such a study could, however, have a relatively short time frame. 
The concept of personalised medicine is definitively on the rise. You have included predictive biomarkers for the upcoming study, which you hope will ensure that SCO-101 treatment is administrated only to patients who will respond to the drug. Is this concept the future of cancer treatment, generally speaking?
– Yes, it is. The use of predictive biomarkers will ensure that only patients with a high likelihood of experiencing treatment benefits will receive the treatment. Such an approach ensures that patients not expected to respond to the treatment will consequently not receive the treatment, thus being saved from unnecessary side effects.
This fall the European Patent Office approved your patent application for SCO-101 when combined with chemotherapy – a patent that is valid until May 2037. Could you briefly guide our readers through the candidate's two mechanisms of action and why they are unique?
– We now know that SCO-101 has more than one mechanism of action when blocking drug resistance. One mechanism relates to the inhibition of drug efflux pumps which can pump chemotherapy out of the cancer cells. The other mechanism of action of SCO-101 is to inhibit two kinases that are known to be involved in drug resistance. No other anti-cancer drug has these two mechanisms.
»SCO-101 will be "a first-in-class" drug addressing the current biggest medical need in oncology treatment. For potential partners, SCO-101 is an attractive asset because it meets a huge medical need, is a safe oral drug, and is the first drug in a new class of therapeutics with a novel and unique mechanism of action. This promises blockbuster potential« — Nils Brünner, CEO of Scandion Oncology
Today's cancer treatments result in an unsatisfactory outcomes with high mortality rates. What is the rationale behind adding SCO-101 to the equation?
– The main reason for treatment failure and subsequent death from cancer is the development of drug resistance. SCO-101 is specifically targeting the mechanisms responsible for drug resistance. We therefore expect that drug-resistant cancer patients can obtain benefits from chemotherapy when treated together with SCO-101. It is my hope for the future that we can give SCO-101 in combination with chemotherapy already after the primary surgery and then cure more patients than we do today.
What does the competitive landscape look like for SCO-101?
– We have searched relevant databases and not found any competing drugs or technologies so far.
Earlier this year your rights issue was oversubscribed by 200 percent, providing the company with 29.3 million SEK before issue costs. If all warrants are fully exercised in Q3 2020, the company will obtain an additional 12.4 million SEK. At the same time, Phase II trials are quite expensive. How will the money be spent and how long are they expected to last?
– The majority of the money is earmarked to the clinical trials as outlined in our prospectus. We expect that the money will provide us with a runway until end 2021.
According to the recent Q3 report, your liquid assets amounted to 18 million DKK per September 30, 2019. What is your general view on the company's financial situation?
– We are currently on budget, following the expected burn-rate. Whether this will change is too early to predict.
Finally, what are your best arguments for Scandion Oncology and SCO-101 being an attractive investment for (i) partners and (ii) investors interested in the life science space?
– SCO-101 will be "a first-in-class" drug addressing the current biggest medical need in oncology treatment. For potential partners, SCO-101 is an attractive asset because it meets a huge medical need, is a safe oral drug, and is the first drug in a new class of therapeutics with a novel and unique mechanism of action. This promises blockbuster potential.
The content of BioStock's news and analyses is independent but the work of BioStock is to a certain degree financed by life science companies. The above article concerns a company from which BioStock has received financing.
Prenumerera på BioStocks nyhetsbrev