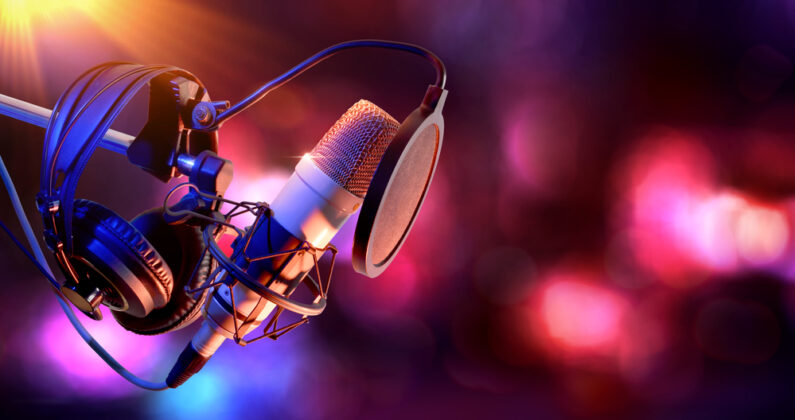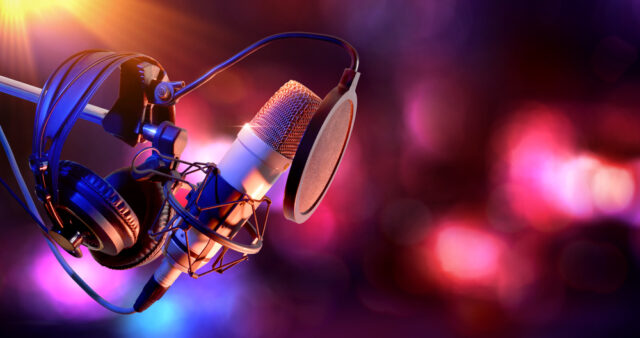 New CEO in Oncology Venture has a stronger commercial market focus
Recently, Oncology Venture stepped up in management and replaced both the CEO and the CFO. Subsequently, a new issue of SEK 100 million was announced with pending subscription options for an additional SEK 300 million. It is clear that the new management, with American Steve Carchedi at the helm, wants to shift the focus from technology development to commercialization. BioStock contacted Carchedi, who wants to invest in a narrower and sharper pipeline that will drive value for shareholders with both vigour and focus.
On September 4, Oncology Venture appointed Steve Carchedi as the new CEO of the company. He took up the position on September 15, succeeding Dr. Peter Buhl Jensen.
Steve Carchedi, B.Sc. and M.B.A., has more than 30 years' experience in the biopharmaceutical industry, including CEO positions at Nasdaq-listed US companies Including Bristol Myers Squibb, Eli Lilly, and General Electric. Among many other positions, he was responsible for Johnson & Johnson's global launch of Velcade (bortezomib) – an oncology drug that reached sales in excess of 500 million USD in Europe alone. He was also responsible for the commercial organization of Mallinckrodt Pharmaceuticals and contributed to a stock exchange listing that resulted in a market value of 7.2 billion USD.
»What I can promise is that we will focus on proving the commercial potential of our pipeline and maximize shareholder value to all of our shareholders« —  Steve Carchedi, CEO Oncology Venture
BioStock contacted Carchedi for a comment on how, but also why, the company has rebooted its pipeline.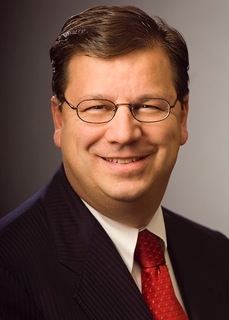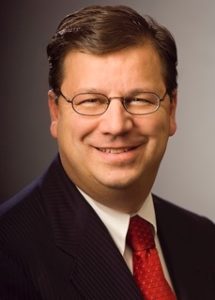 Steve Carchedi, the new Oncology Venture management under your leadership has chosen to change the priorities of the company. The previous management held LiPlaCis as the company's main asset and was actively seeking to make it an FDA phase III-stage product. Now the priority of the company has changed. LiPlaCis is no longer the most important pipeline asset, instead three other assets are now the highest priorities. Can you guide our readers through this process and what the overall aim of this castling is?
– Right when I took over, we initiated a 360-degree review of all the projects in our pipeline with the goal of identify which projects provide the greatest near-term return for the company. We rated each project on a broad variety of metrics including target disease with high unmet need, value of our DRP, timing to market, commercial value among many others. We looked at over 18 variables and reached a conclusion on how to prioritize our resources going forward.
– An important aspect of this exercise was to take into consideration how fast we can change the company from being a company focused on R&D to becoming a mature biotech company that has significant commercial activities.
– Some of the factors leading to prioritizing Dovitinib, 2X-121 and Ixempra ahead of Liplacis was that Liplacis is a cisplatin-based product. Cisplatin has been around for very long and the market is very well-served. So, the chances of attracting the interest of big pharma-partners for such a product would not be as good as, for example, for our PARP inhibitor product, 2X-121, which is type of treatment that currently enjoys a lot of attention from larger pharmaceutical companies.
– This is just one example of the type of metrics that we took into consideration, when establishing what treatments, we should focus on in the years to come.
In other words, you are moving from research and development technology company, to becoming more of an early-stage biotech company where the shortest time to market is the most important priority. What will the most noticeable effect be for your investors?
– Clarity and transparency regarding the direction of the company. I hope the investors experience a more clear-cut investment case, a value-driven investment case. I also expect that people will notice a change in the way we communicate with the market – I think time will show that we'll also put more of an effort into explaining the commercial reasoning behind the decisions we make regarding the company's future than it has been done previously. But, more importantly, investors will be able to see the benefit of the new strategy.
– It also means that we will prioritize to only update the market, when we have significant news to share. More specifically we will be consistent and conservative in the way we communicate. When we release news, it will be meaningful.
»We will be the first and only company that is offering a best-in-class diagnostic tool that will transform the way cancer is treated. For sure many patients will be benefitting from one or more of our products, including the DRP, and we will be recognized as a technology leader in the field«
It's a tough cut of your pipeline you are undertaking. What does each drug candidate cost to develop, money that now will be saved?
– No, it is not tough at all. We are fortunate to have such a great pipeline, but we only have a limited amount of resources. So, actually, we are not cutting off any projects. We are just saying out loud and clear for which projects we will deploy our limited capital and focus our human resources. However, it is not, as such, an exercise about saving cost. The only purpose has been to make sure that we spend the company's money as wisely and efficiently as possible.
– How much it will cost to bring one of our products to the market is difficult to say as science is always a bit unpredictable; however, we have done a lot to de-risk the portfolio toward commercial success. We are looking at the way we are using our DRP technology, pre-screen what patients to treat in clinical trials which makes our clinical trials different that the average clinical trial. We have increased the probability of technical success by de-risking the required activities such as manufacturing, clinical plans and discussions with regulatory authorities. So, we'll only really know when we are closer to a market approval situation, which we believe will be very soon.
On what business and scientific premises was this selection of your three top projects made?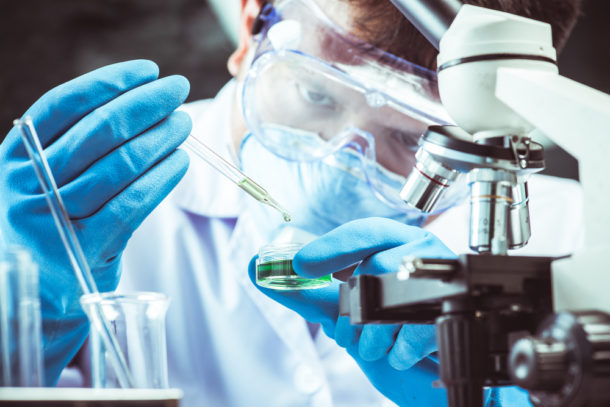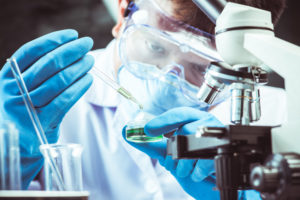 – Besides what I mentioned just before, we looked at a range of other very significant variables over 18 individual metrics.
– One such area was high unmet needs in the marketplace. Can we bring forward a product that will be addressing a big need in the marketplace? Does is provide commercial market potential? Are we able to help patients by improving their quality of life and life expectancy by bringing a particular treatment to the market?
– In addition, we also look at practical matters: do we have a good DRP? do we have a clear FDA approved manufacturing process to commercialize out products? The good news is given all of our products originally came from big pharmaceutical companies, much of the development risk has already been eliminated including commercial scale-up. We are very fortunate to be in this position.
Do you think that the previous management had its priorities wrong when investing so much in Liplacis?
– Absolutely not. All companies have a history of starting in research and then moving toward commercialization. Liplacis was important to the company and did play a very important role. The purpose was to validate the DRP prospectively in clinical studies. This was critical to the company's success.
– It is important to say that the LiPlaCis clinical trial has created a lot of value for the company. Because when I joined the company, it was not a question of whether the DRP technology would prove to work when used in clinical trials; the question for me was to ask: now that the DRP has been proved to work in clinical trials, what should be the next step for the company to aim for? That triggered the focus on Dovitinib, 2X-121 and Ixempra that I mentioned in one of the previous questions.
– We now need to take the lessons learned and apply them to the entire portfolio and ultimately drive commercial value. This approach is the normal part of a company's evolution from an R&D enterprise to a commercial enterprise.
»I am happy to say that the future is bright. I have no doubt that we will be a much stronger company a year ahead«
How much money has been sowed into the projects that are now being paused, and is there any way for you to either resume these at a later stage, or, alternatively, sell or out-license them?
– Well, if you have a box of chocolates that you really like, you can't eat them all at once, and most often you will pick a few, and save a few for later. This is pretty much what we intend to do. But first we need to show the world the commercial potential of our unique approach to treating cancer, and then we will be in a better position to gradually move our other assets forward one-by-one. We don't have any plans regarding disposing any of them – as I truly believe that we, with our DRP technology, are the ones best equipped to bring these products to life.
– Regarding the money that has been spent on projects, which are not on our current high-priority list, the resources spent were well worth it and have put us in the wonderful position that we are in today.
In parallel with a review of the company's management, you are also making a fairly extensive new share issue that can add a total of about 300 Mkr. With only 3 candidates in the new pipeline, where you save 100 Mkr per paused candidate, Oncology Venture will potentially be financially stable in a near future. How will the capital be used?
– Developing cancer drugs is a very capital-intensive activity. Everyone involved are experts in their field, it is an international enterprise, the demands for product efficacy and quality assurance are very significant. So, I would be overpromising if we said there was no risk regarding our commercial potential. But we are very optimistic regarding the pipeline's potential.
– What I can promise is that we will focus on proving the commercial potential of our pipeline and maximize shareholder value to all of our shareholders.
You have only been CEO of Oncology Venture for a few weeks. How do you see the potential in the company's remaining pipeline and what hopes do you have that you will be stronger as a company within a year, than you are today?



– Well, I am more excited now than I was previously, as I do see a lot of potential in all of our pipeline assets – our biggest challenge is realizing the potential with limited capital. How do we do it as quickly and efficiently as possible. I am happy to say that the future is bright. I have no doubt that we will be a much stronger company a year ahead. Let me mention a few things:
– First of all, we will continue to show that the DRP is a one-of-a-kind technology. Secondly, I have joined the company, and along with me CFO Henrik Moltke has also joined the company. I have an extensive network in the US, and Henrik has an extensive network here in Scandinavia, and I expect that to have an impact on two things: it will broaden our investor-base, which is a good thing for any listed company, and it is very likely that it will help trigger new levels of partnerships for us.
– Finally, currently we are just starting to implement our new strategy, and I am sure that when our organization has fully absorbed it, and we start to get the results of more focused efforts, then the company will be easier to assess for all of our stakeholders and thus become an even more relevant company to work for, to partner with, and to invest in.
Do you think you the company has lost some of the financial market's confidence, and, if so, how will you work to regain this?
– No, I do not. I think the market needs to better understand where we are, and where we are going to take to company. Transparency is the key. Once the market truly understands the great potential for the technology, the increased interest will come. There is a general rule that the market is always right in financial markets. My job is to communicate clearly and make sure that the relevant information is accessible for investors. So, one of the first things I have embarked on, together with our new CFO Henrik Moltke, was an extensive roadshow here in Scandinavia to make myself available for new and old investors.
– It has been a great experience to meet investors face to face and share my vision for the company. I believe that showing up and answering questions at such events is one of the best things any CEO can do when it comes to earning trust of the investor community.
Lastly, where do you foresee that Oncology Venture will be in three years from now?
– I think we'll be what you can call a commercial biotech company with a number of very promising pipeline assets that are on the market for patients with cancer. Or, said another way, we will be the first and only company that is offering a best-in-class diagnostic tool that will transform the way cancer is treated. For sure many patients will be benefitting from one or more of our products, including the DRP, and we will be recognized as a technology leader in the field.
Direkt: Oncology Venture CEO Steve Carchedi presents the company (25 oct 2019):

The content of BioStock's news and analyses is independent but the work of BioStock is to a certain degree financed by life science companies. The above article concerns a company from which BioStock has received financing.
Prenumerera på BioStocks nyhetsbrev