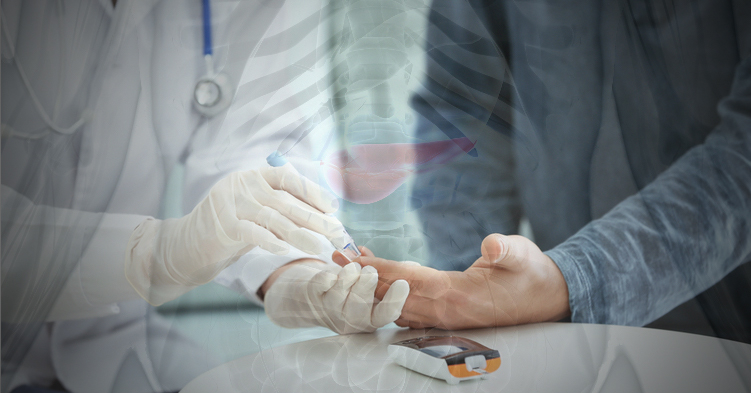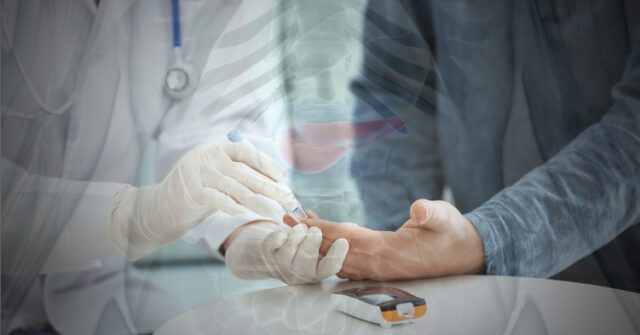 Immunovia's PanDIA-1 study focuses on the link between pancreatic cancer and type II diabetes
Pancreatic cancer is one of the deadliest forms of cancer, mainly due to a lack of proper screening methods. For patients diagnosed with type II diabetes after age 50, the risk of developing pancreatic cancer rises dramatically. Immunovia have made huge strides in their goal to reduce the burden of pancreatic cancer with their IMMray PanCan-d screening platform, and the company is dedicated to testing their technology on diabetes patients with their PanDIA-1 validation study. BioStock takes a closer look at the link between pancreatic cancer and diabetes and why Immunovia's study is so important.
Pancreatic cancer doesn't make the top 10 in a list of most common cancers, yet it remains one of the deadliest forms of cancer, as such a diagnosis means death is no more than five year away for 93 per cent of patients.
The high death rate has remained unchanged for at least 45 years according to Pancreatic Cancer UK. This is largely because the pancreas is so deep within the cavities of the body, making early screening through imaging mostly irrelevant at early stages.
Two diseases, one organ
The link between pancreatic cancer and type II diabetes is well-documented. Diabetes patients have a two-fold likelihood of developing pancreatic cancer compared to non-diabetics, and about 50 per cent of newly diagnosed pancreatic cancer patients have diabetes as well.
Both diseases involve the pancreas – the gland in the body responsible for secreting insulin and regulating blood sugar levels.
Type II diabetes linked to pancreatic cancer
Type II diabetes typically develops as a result of obesity: the high intake of sugars leads to abnormally high levels of sugar circulating in the blood, which, in turn, causes insulin resistance. The pancreas is forced to produce more insulin than normally required, causing it to overwork. Eventually, the pancreas fails to produce enough insulin to bring blood sugar levels down, and diabetes symptoms like excess thirst, fatigue and blurred vision begin to set in.
The causes of pancreatic cancer have yet to be completely elucidated, but a number of risk factors have been determined, including diabetes. The overworking of the pancreas in type II diabetes increases inflammation in the gland, which can then cause mutations in its cells. These mutations are responsible for tumour formation.
Studies seem to suggest that type II diabetes (not type I) could be an early sign of pancreatic cancer, especially in cases of New Onset Diabetes (NOD) where the disease is diagnosed after age 50. About 1 per cent of NOD patients go on to develop pancreatic cancer within three years and being able to screen these patients for cancer would go a long way toward reducing the pancreatic cancer burden, both for the patients and for the healthcare systems.
IMMray technology for early detection
The Lund-based biotech company Immunovia have been


developing technology aimed at early detection of pancreatic cancer. IMMray is a bioinformatics-based platform that utilises a single drop of blood to detect molecular changes associated with pancreatic cancer. Early testing of the technology in Immunovia's PanCan-d project for pancreatic cancer detection has resulted in 96 per cent accuracy – a number that should make physicians very hopeful.
PanDIA-1 study recruits thousands of NOD patients
Within the PanCan-d project, Immunovia is conducting three perspective studies to test the disease specific IMMray version in patients with some of the most common risk factors for developing pancreatic cancer. One of these studies is PanDIA-1, which is being conducted to test IMMray in patients with NOD.
PanDIA-1 was launched at the end of 2017 in collaboration with some of the top universities and hospitals in Sweden after Immunovia received a SWElife grant of 7.6 MSEK. Through the project, Immunovia was granted access to 6,000 NOD patients.
To further expand the study, the company signed a letter of intent in January 2018 for collaborating with the Danish Center for Strategic Research into Type 2 Diabetes (DD2) to bring more than 3000 NOD patients in Denmark into PanDIA-1.
Immunovia on its way to reaching a major breakthrough
In June, Immunovia announced that optimization work for the commercial version of IMMray PanCan-d had been successful. Furthermore, it displayed significantly improved performance of the technology as a tool for early detection as test reached accuracies between 90 and 98 per cent when differentiating pancreatic cancer from the large symptomatic groups, including NOD.
As IMMray PanCan-d is expected to be launched on the market in Q3 of 2020, the company seems to be well on its way to reaching a major breakthrough in the development of a reliable, non-invasive blood test for the early detection of pancreatic cancer.
Q2 interim report presentation this Friday
Tomorrow at 4pm, investors can tune into Immunovia's presentation of this year's Q2 interim report. The company's CEO, Mats Grahn will give comments on the report and leave space for a Q&A session at the end of the presentation. For more information about the presentation, follow this link.
The content of BioStock's news and analyses is independent but the work of BioStock is to a certain degree financed by life science companies. The above article concerns a company from which BioStock has received financing.
[et_bloom_inline optin_id="optin_4″]
Prenumerera på BioStocks nyhetsbrev