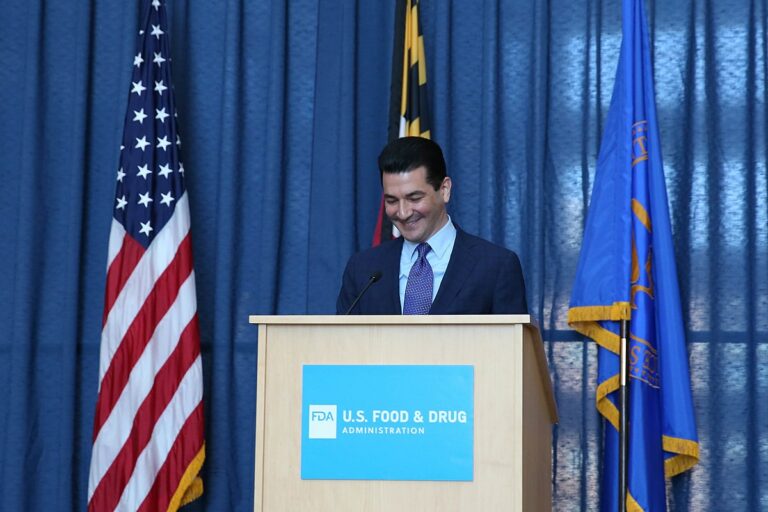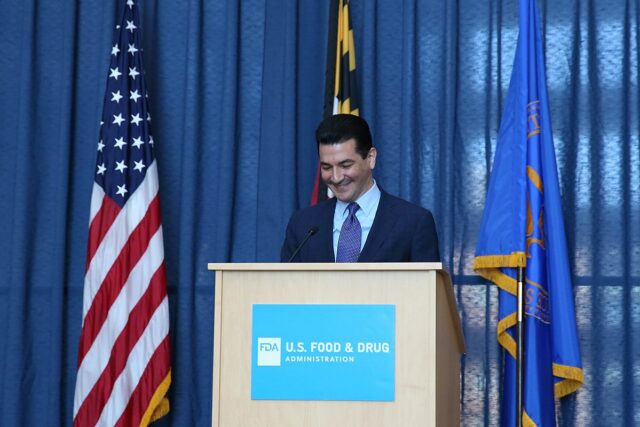 FDA-chefen Scott Gottlieb lämnar sin tjänst
Under FDA- kommissionären Scott Gottliebs chefskap ökade antalet godkända läkemedel i USA till totalt 59 under 2018, jämfört med 22 stycken under 2016. Nu väljer FDA-chefen att lämna sin post efter mindre än två år.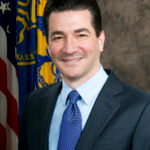 Chefen för den amerikanska läkemedelsmyndigheten, U.S. Food and Drug Administration (FDA), Scott Gottlieb kommer alltså att lämna sin tjänst. Enligt Washington Post är orsaken att Gottlieb vill spendera mer tid med sin familj, efter att under sin tjänstgöring ha pendlat mellan Connecticut och Washington.
Gottlieb antog utmaningen att leda FDA strax efter att Trump blev vald till president, och han lovade då att upprätthålla den höga standarden för läkemedelsutvecklingen, samtidigt som han hade ambitionen att underlätta för läkemedelsbolagen – åtminstone för de legitima spelarna.
Han har varit mycket populär under sin korta tid på FDA, även bland ledande branschföreträdare. Han har också varit populär hos president Donald Trump, i en administration som annars har kännetecknats för sin snabba personalomsättning.
Vad är orsaken bakom Gottliebs sorti?
För bara veckor sedan insisterade Gottlieb på Twitter att rykten om hans väntade avgång från byrån var helt ogrundade. Han tweetade:
I've heard from friends contacted by an online pharma news pub that's preparing a story speculating that I'm leaving #FDA. I want to be very clear – I'm not leaving. We've got a lot important policy we'll advance this year. I look forward to sharing my 2019 strategic roadmap soon pic.twitter.com/0xQuXnSPbo

— Scott Gottlieb, M.D. (@SGottliebFDA) 3 januari 2019

Den stora frågan nu är vem som ska ersätta honom. Trump har fått många branschföreträdare att dra öronen åt sig efter att ha berömt Peter Thiels önskan om ett mer libertariskt tillvägagångssätt, vilket skulle ha tagit bort många hinder för introduktionen av nya läkemedel. Trump har dock många positioner öppna i sin administration, även på kabinettnivå.
Gottliebs avgångsbrev inkluderar en lista över hans prestationer under de senaste 23 månaderna, från ett rekordantal nya läkemedelsgodkännanden, till arbetet med att bemästra ny teknik och bekämpa e-cigarettbruket hos minderåriga.
»Vi kommer att sakna honom. Han var en fantastisk ledare för FDA« — John Maraganore, vd Alnylam och ordf för The Biotechnology Innovation Organization (BIO)
Läs Scott Gottliebs avskedsbrev nedan:
Artikeln är producerad i samarbete med BioStocks mediapartner i USA, Endpoints News.
Prenumerera på BioStocks nyhetsbrev