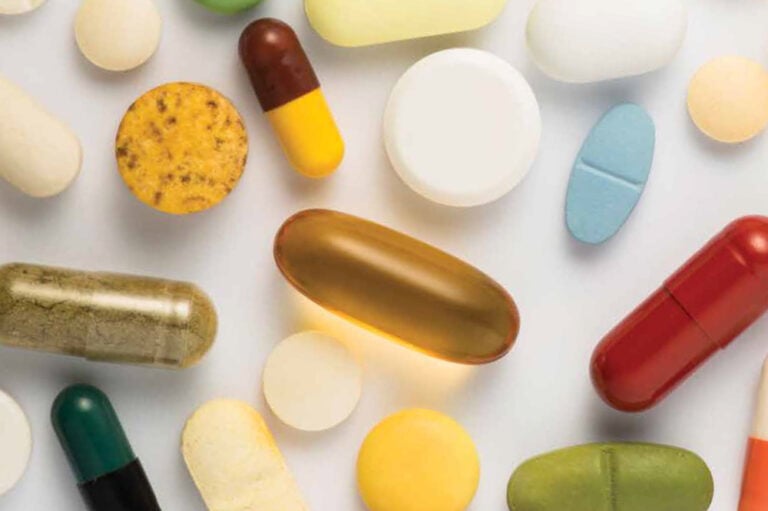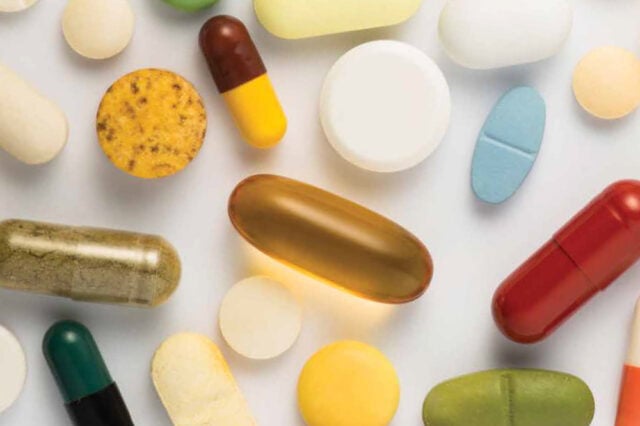 USA sparade över 2000 miljarder på generiska läkemedel ifjol
Enligt den amerikanska branschorganisationen Association for Accessible Medicines (AAM) sparade USA:s hälso- och sjukvårdssystem hela 253 miljarder dollar förra året tack vare generiska läkemedel. Man har även räknat ut att den totala besparingen uppgår till astronomiska 1,67 triljoner (1670 miljarder) dollar under den senaste 10-årsperioden. Uppgifterna kommer från en färsk rapport, som även visar att betydligt färre patienter struntar i att hämta ut generikamedicin än originalläkemedel. 
Generika ger både ekonomiska och samhälleliga fördelar
QuintilesIMS Institute har sammanställt branschrapporten 2017 Generic Drug Access and Savings Report på uppdrag av branschorganisationen för generika- och biosimilarbolag och -aktörer AAM, som hävdar att rapporten tydligt visar vilken avgörande roll generika och biosimilarer spelar för USA: s hälsovårdssystem. De positiva effekterna mäts dels i form av rena besparingar men också genom förbättringar i livskvalitet och hälsoutfall för patienter, samt positiva följdeffekter för såväl arbetsgivare som de amerikanska skattebetalarna.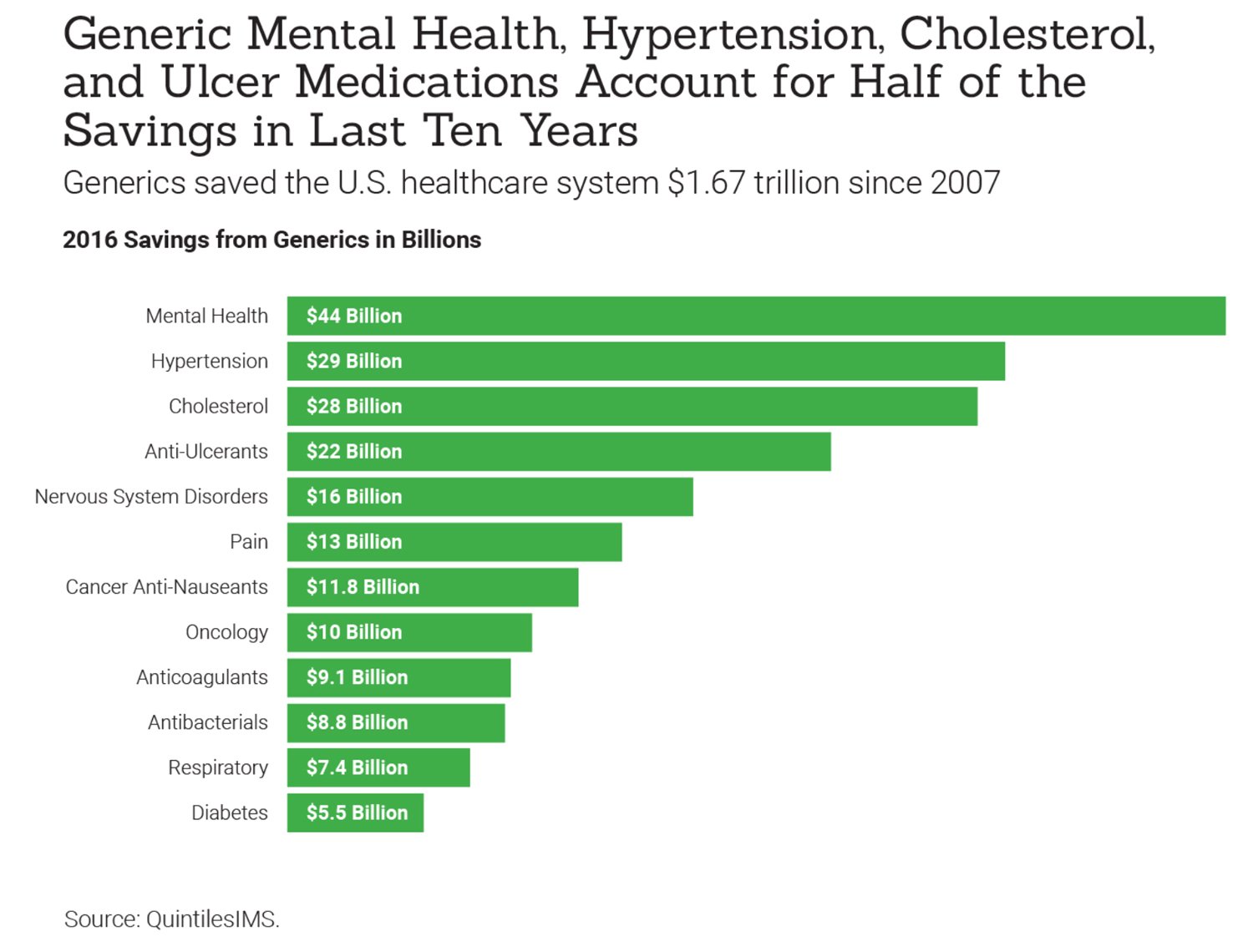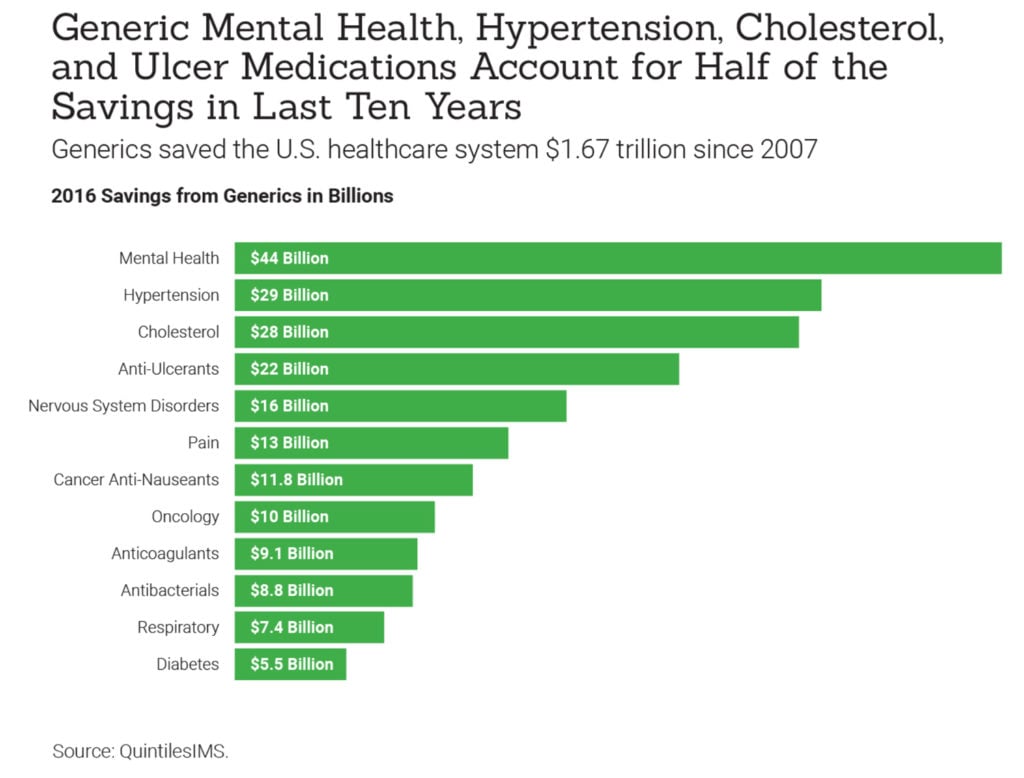 Störst besparingar inom psykofarmaka och blodtrycksmedicin
De enorma ekonomiska besparingar som lyfts fram i rapporten är iögonfallande. Sett över de senaste tio åren har generiska läkemedel enligt rapporten sparat tusentals miljarder dollar åt sjukvårdssystemet. En uppdelning på olika behandlingsområden visar att de största besparingarna från generiska läkemedel gjorts inom mental hälsa/psykofarmaka (44 miljarder dollar), blodtrycksmediciner (29 miljarder dollar) och samt kolesterolsänkande läkemedel (28 miljarder dollar) och magsårsmediciner (22 miljarder dollar).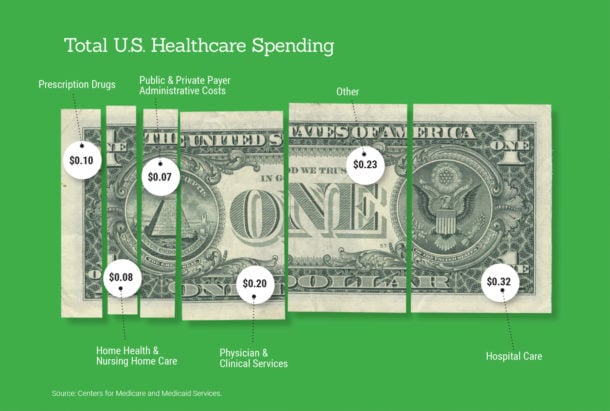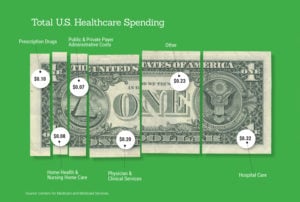 Fler patienter hämtar ut generikaläkemedel
I rapporten analyseras också skillnaderna mellan originalläkemedel, s.k. brand labels och generiska mediciner avseende compliance, vilket avser patientbeteenden – huruvida patienterna hämtar ut de mediciner som ordinerats till dem. Rapporten drar slutsatsen att risken att patienter som ordinerats "märkesmediciner" låter bli att hämta ut sina recept är 266% högre än motsvarande för generiska läkemedel. Den bakomliggande orsaken anges vara den generellt högre patientkostnaden för icke-generiska läkemedel. 90% av generiska copays är under $ 20, jämfört med 39% procent av branded copays.
Mediciner liten del av vårdkostnaden
En intressant notering i sammanhanget är att endast en tiondel, eller 10 cent per dollar, av den totala vårdkostnaden i USA utgörs av kostnader för receptbelagda läkemedel. Störst andel av vårdkostnaden står sjukhusvistelser för, med 32 cent per dollar eller en knapp tredjedel av de totala vårdutgifterna.
Läs hela rapporten 2017 Generic Drug Access and Savings Report här.

---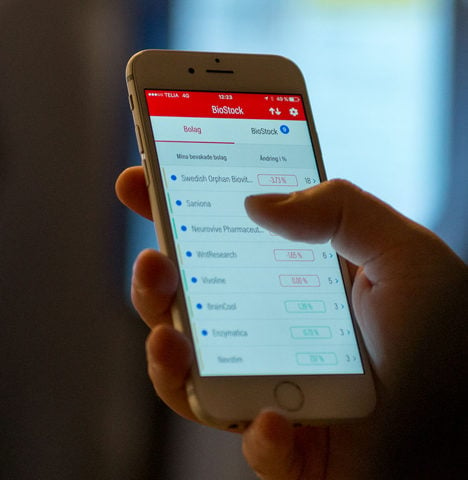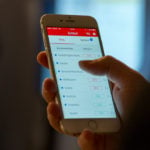 Få alla nyheter och analyser direkt i mobilen med BioStocks mobilapp!





---
Prenumerera på BioStocks nyhetsbrev