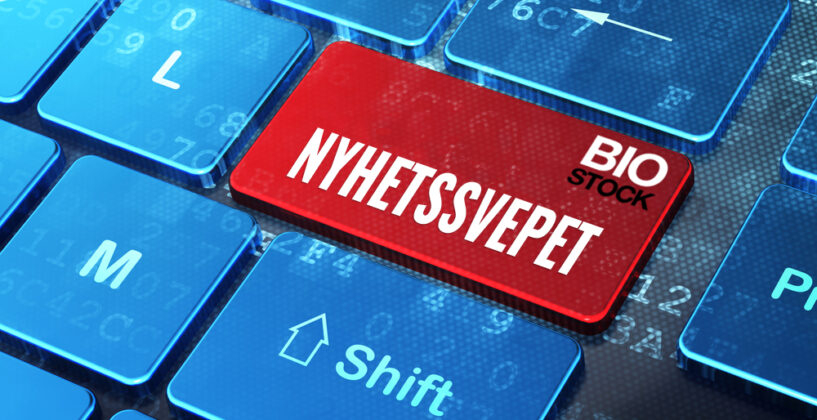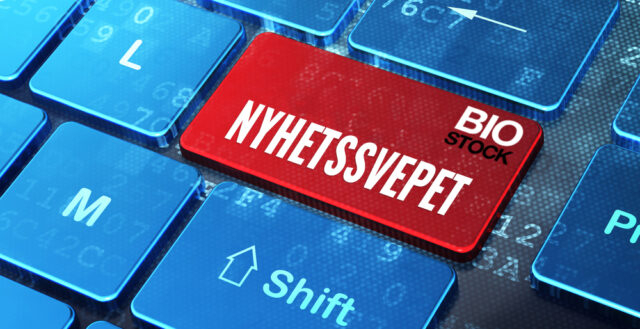 Morgonens nyhetssvep: fredag 25 november 2016
Ett redaktionellt urval av morgonens nyheter inom svensk Life Science.
Finansiella rapporter:
Pharmacolog
Brighter
Follicum
Lifeassays
WntResearch
Wilson Therapeutics

Övrigt:
Kontigo Care: Kallelse till extra bolagsstämma. Läs mer: kontigocare.com
RhoVac: För närvarande pågår nyttjandeperioden för RhoVacs teckningsoptioner av serie TO 1, vilka emitterades i samband med bolagets listningsemission i januari 2016. Sista dag för handel med teckningsoptioner av serie TO 1 på AktieTorget är den 2 december 2016 och nyttjandeperioden avslutas den 6 december 2016. Innehavare av teckningsoptioner av serie TO 1 äger rätt att för varje teckningsoption teckna en ny aktie i RhoVac till en kurs om 8,30 SEK på aktie. Läs mer: rhovac.com
Vinnare i morgonhandeln: Life Asssays +20%, Brighter +5,50%, Phase Holographic +5,32%, Double Bond Pharmaceutical +5,19%, Respiratorius +5,07%, Cellavision +3,27%
Förlorare i morgonhandeln: ProstaLund -12,37%, Obducat -11,76%, WntResearch -6,91%, Cantargia -4,86%, Peptonic Medical -3,25%, Alzinova -3,13%
Morgonens artiklar från BioStock:
Artificiell intelligens ska effektivisera forskning och sjukvård

Du kan även följa BioStock på Twitter och Facebook där vi dagligen uppmärksammar nyheter och forskningsframsteg inom life science.
---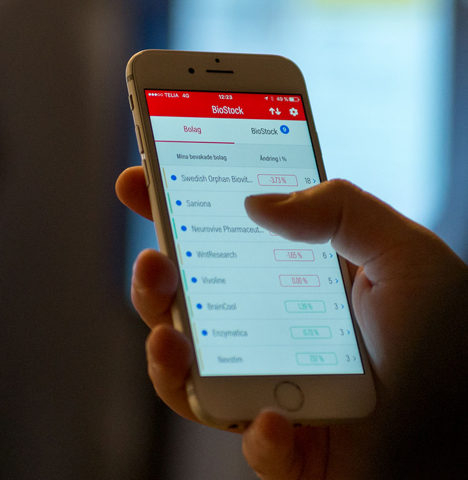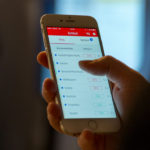 Få alla nyheter och analyser direkt i mobilen med BioStocks mobilapp!





Prenumerera på BioStocks nyhetsbrev