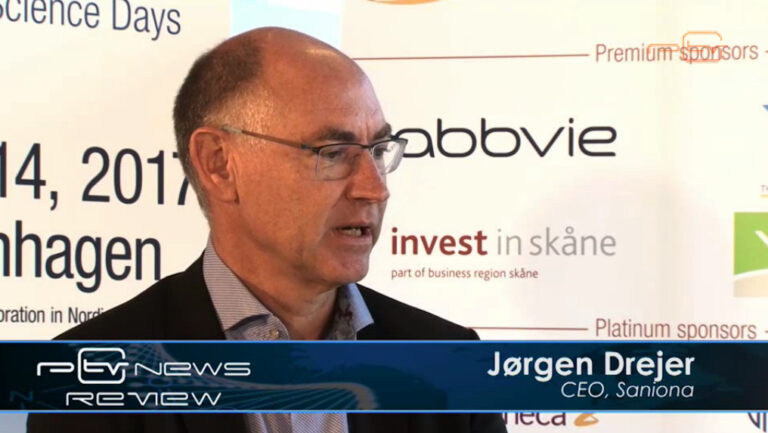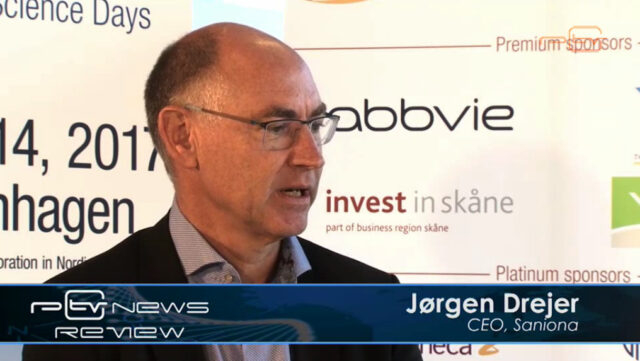 Intervju Saniona: Diabetes och fetma bara första steget för Tesomet
Under Nordic Life Science Days i Stockholm i september var Sanionas vd Jørgen Drejer på plats, och deltog tillsammans med representanter från bland andra AstraZeneca och Bristol-Myers Squibb i ett panelsamtal på ämnet Creative Partnering. Under konferensen passade även brittiska PharmaTelevision på att göra en intressant videointervju med Jørgen Drejer, där bland annat bolagets framtidsplaner för flaggskeppskandidaten Tesomet kom på tal. 
Cirka fem minuter in i intervjun berättar Jørgen Drejer om Tesomet och den pågående fas II-studien inom typ 2-diabetes, och nämner samtidigt även ett flertal andra metaboliska sjukdomar som kan bli aktuella för bolaget att gå vidare inom, t.ex. Prader Willy's syndrom och hetsätstörning, eller Binge Eating Disorder (BED).
Extra intressant är att Drejer även nämner NASH (Nonalcoholic steatohepatitis eller Nonalcoholic Fatty Liver Disease) som en möjlig målindikation för Tesomet. NASH är en vanligt förekommande leversjukdom som likt typ 2-diabetes karaktäriseras av bl.a. ökad fettmängd i levern. De flesta människor med NASH kan må relativt bra och är inte alltid medvetna om att de har problem med levern. Följderna av NASH kan dock bli allvarliga och t.ex. leda till skrumplever och att levern blir permanent skadad och ärrad.
Enligt National Institute of Diabetes and Digestive and Kidney Diseases lider så många som 5 procent av USA:s befolkning av NASH, men mörkertalet kan vara mycket större eftersom sjukdomen inte ger några symptom. Det är dock känt att upp till 75 procent av alla som har NASH även lider av typ 2-diabetes. Att Tesomet, om kandidaten når hela vägen till marknadsgodkännande, även skulle kunna användas för att hjälpa NASH-patienter verkar följaktligen inte omöjligt. I intervjun förutspår också Sanionas vd Jørgen Drejer att NASH som sjukdom inom några år kommer att vara mer utbredd än diabetes typ-2.
Klicka här för att se videointervjun med Sanionas vd Jørgen Drejer.
Prenumerera på BioStocks nyhetsbrev