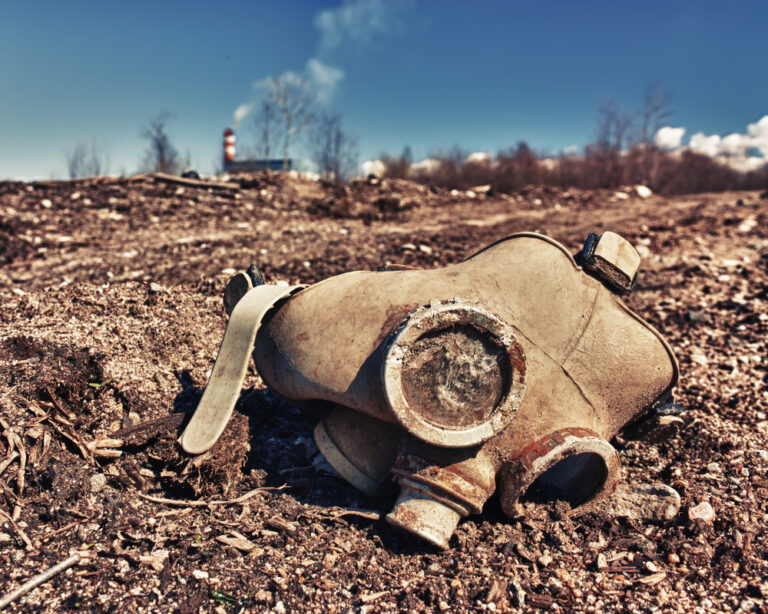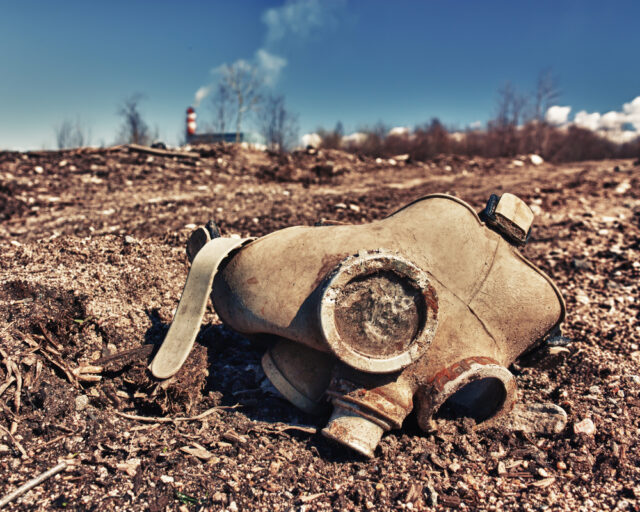 Svensk forskning ökar kunskapen kring nervgaser
Nervgasen sarin orsakar en dödlig överstimulering av nervsystemet och inom några minuter måste den drabbade behandlas med motgift som häver förgiftningen. Nu kan bland andra svenska forskare genom molekylär design förklara hur ett sådant läkemedel faktiskt fungerar, något som tidigare varit höljt i visst dunkel. Detta öppnar potentiellt för möjligheter att ta fram motgift mot fler nervgaser, enligt forskarlaget.
Sarin blev allmänt känt då den japanska terrorsekten Aum Shinrikyo släppte ut gasen i Tokyos tunnelbana år 2005. 13 människor dog och över 5000 skadades. Gasen har även använts mot civila i både Syrien och Irak med förödande resultat. Sarin upptäcktes dock redan 1938 i Tyskland, och namngavs efter de tyska upptäckarnas initialer.
Sarin är en lättflyktig nervgas och en akut sarinförgiftning orsakar bland annat synrubbningar, kräkningar, andnöd och slutligen döden. Efter sju års arbete med en rad olika tekniker är forskarna slutligen i hamn och kan visa en enhetlig bild av hur motgiftet HI-6 närmar sig sarin. Det öppnar helt nya möjligheter att ta fram motgift mot sarin och andra nervgaser genom strukturbaserad molekylär design, menar forskarna. Det var först när man begagnade sig av röntgenkristallografi som forskarna kunde se svaga spår av den signal de sökte, men signalen var så svag att man beslutade sig för att integrera avbildningarna med kvantkemiska metoder. Genom att kombinera tredimensionella strukturavbildningar med individuella atomers positioner, har forskarna lyckats demonstera hur bindningen mellan nervgasen och proteinet bryts, och därmed även öka förståelesen för hur bindningen fungerar.
– Nervgaser är fruktansvärda vapen och vi hoppas att våra resultat kan leda till förbättrade läkemedel, kommenterar Anders Allgardsson, biokemist vid FOI, Totalförsvarets forskningsinstitut studieresultaten i ett pressmeddelande från Umeå universitet.
Nervgaser förstör funktionen av det mycket viktiga proteinet acetylkolinesteras i nervsystemet, och så länge nervgasen sitter bundet till proteinet förhindras nedbrytningen av en viktig signalsubstans. Motgiftet HI-6 avlägsnar nervgasen och återställer nervsystemets funktion. Men trots att läkemedel mot nervgasförgiftningar har använts under en lång tid har det alltså hittills saknats en klar bild av hur de faktiskt fungerar.
Studien är ett samarbete mellan Umeå universitet, Totalförsvarets forskningsinstitut samt tyska Bundeswehr Institute of Pharmacology and Toxicology. Arbetet har publicerats i den ansedda tidskriften Proceedings of the National Academy of Sciences of the United States of America.
Studien kan läsas här.
Prenumerera på BioStocks nyhetsbrev