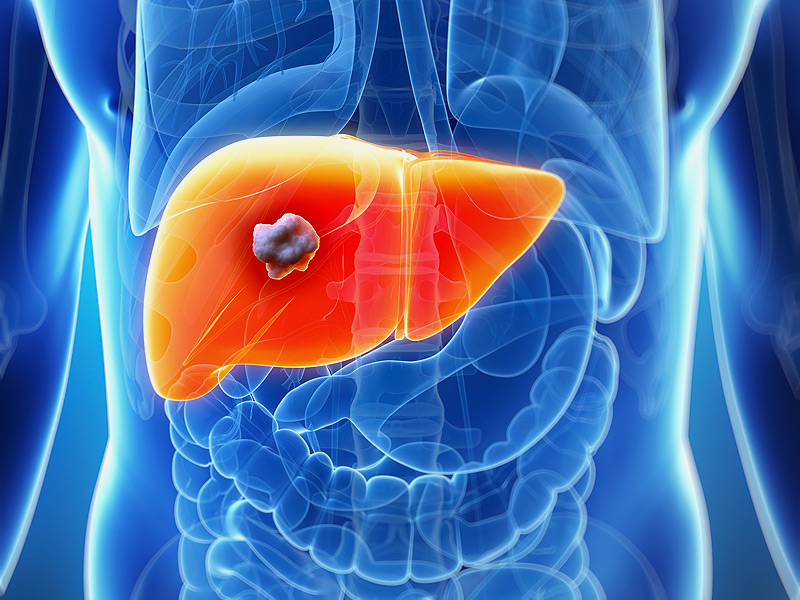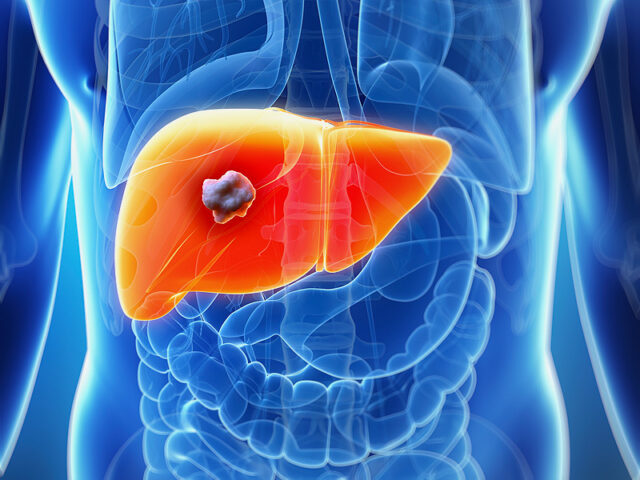 Nanopartiklar möjlig nyckel till behandling av levercancer
Primär levercancer, när cancern har sitt ursprung i levern, är obotlig och en av de vanligaste orsakerna till cancerrelaterade dödsfall. I USA diagnosticeras varje år ca 20 000 män och 8000 kvinnor med sjukdomen och överlevnadsgraden efter 5 år är endast ca 17 procent. Upptäcks cancern i ett tidigt skede kan kirurgi hjälpa, men för mer framskridna fall är prognosen dyster. Nu har dock forskare vid Southwestern Medical Center på University of Texas hittat en möjlig väg mot effektivare behandling, med hjälp av målsökande nanopartiklar.
Långt framskriden levercancer är extremt svårbehandlad, inte minst eftersom befintliga läkemedel som normalt tolereras väl av en frisk och fungerande lever ofta är direkt skadliga för en lever som är angripen av primär levercancer. Behovet av nya innovativa behandlingar är stort och har hittills varit en svår nöt att knäcka för forskningen. Nu har dock ett forskarteam vid UT lyckats syntetisera nanopartiklar, s.k. dendrimer, som kan fungera som målsökande bärare och leverera substanser med tumörhämmande effekt direkt in i tumörcellerna, utan att skada levern och den cellvävnad som omgärdar cancertumören.
Forskningsrönen, som nyligen presenterades i tidskriften Proceedings of the National Academy of Sciences, innebär i bästa fall att man kommit ett steg närmare effektiv behandling av långt framskriden primär levercancer och är definitivt ett viktigt genombrott för den fortsatta läkemedelsutvecklingen på området, enligt dr Daniel Siegwart vid the Harold C. Simmons Comprehensive Cancer Center, som är en av medlemmarna i den forskargrupp som står bakom de nya fynden.
I de studier som gjorts har forskarna på kemisk väg syntetiserat mer än 1500 olika nanopartiklar för att få fram en icke-toxisk sammansättning av nanopartiklar och tumörhämmande molekyler, s.k. mikro-RNA, som sedan testats i musmodeller med en mycket aggressiv form av levercancer. Behandlingen visade att tumörtillväxten minskade tydligt, med drastiskt förlängd överlevnad hos de behandlade mössen som följd.
Prenumerera på BioStocks nyhetsbrev