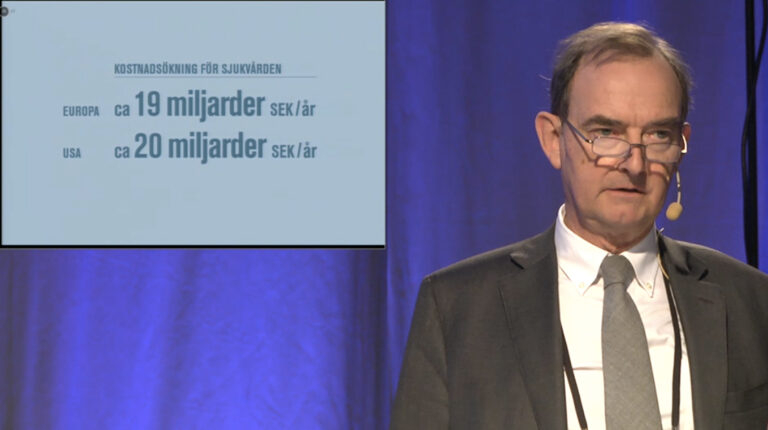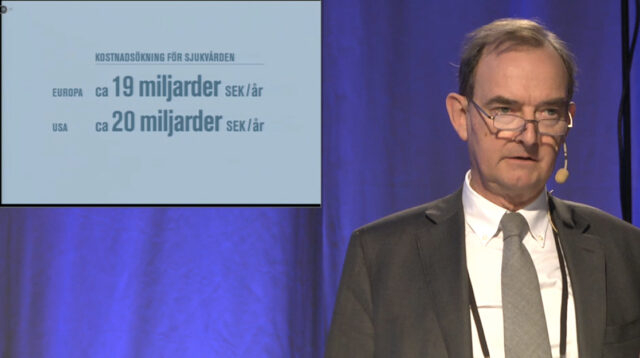 Video: A1M Pharmas Martin Austin på Stora Aktiedagen
A1M Pharmas Business Development Director Martin Austin gav igår på Stora Aktiedagen i Göteborg en sevärd presentation. Du kan se videon via denna länk.
Martin Austin är också en av det flertal insynspersoner i A1M Pharma som valt att utnyttja totalt knappt hundratusen teckningsoptioner för att teckna aktier i bolaget. Övriga insynspersoner som valt att teckna är vd Tomas Eriksson, Anders Ermén, Stefan Hansson, Christina Lloyd, Bo Åkerström och Gunnar Telhammar. A1M Pharmas huvudägare Baulos Capital Belgium (Fredrik Olsson) har tidigare nyttjat 200.000 teckningsoptioner, motsvarande en investering om 1,2 miljoner kronor. Totalt har insynspersoner och samarbetspartners valt att utnyttja knappt 300.000 teckningsoptioner, motsvarande 10 procent av utestående TO 1.
Teckningstiden för aktier med stöd av teckningsoptioner TO 1 löper ut kl 23.59 idag onsdag.
Prenumerera på BioStocks nyhetsbrev